Singapore: Asia's go-to destination for holding a company's IP
---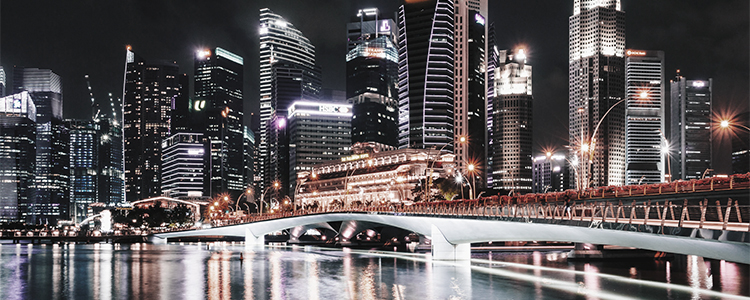 Intellectual Property (IP) is increasingly recognised as a key driver of business performance and economic growth in the global knowledge-based economy. Intangible assets, of which IP is a major component, have become a significant contributor to the value of companies. This has, in turn, fuelled the rapid growth in demand for IP rights worldwide.
Innovative enterprises and individuals around the world overcame the disruptions of the COVID-19 pandemic during 2021 to drive the World Intellectual Property Organisation's (WIPO) global IP services for patents, trademarks and designs to record-setting levels.
International patent applications filed via WIPO's Patent Cooperation Treaty (PCT), a widely used metric for measuring innovative activity, grew by 0.9% in 2021 to reach 277,500 applications – the highest-ever level. Asia manifested its lead as the largest origin of international patent applications, accounting for 54.1% of all applications in 2021, up from 38.5% in 2011, as part of a larger trajectory over the past two decades of the rise of Asia as an engine of innovative activity.
China (69,540 applications) remained the largest user of the PCT in 2021. This was followed by the US (59,570 applications), Japan (50,260 applications), the Republic of Korea (20,678 applications) and Germany (17,322 applications), with France, the UK, Switzerland, Sweden and the Netherlands completing the top 10.
Beyond the top 10, Singapore saw especially strong growth in PCT filings in 2021, rising to 18th position globally with 1,617 applications, representing year-on-year growth of 23%. The National University of Singapore also broke into the top 10 of PCT applicants among educational institutions for the first time in 2021.
Singapore has grown rapidly into an international hub for IP activities in Asia across the various components of the IP value chain – IP creation, protection, exploitation and enforcement. There have also been increasing cross-border transactions and a greater confluence of IP activities between the East and the West.
Singapore increasingly plays a facilitative, bridging role for regional and international transactions. By virtue of its world-class legal and financial infrastructure, high quality workforce and strategic geographical location, it provides a trusted, neutral platform to support the development and growth of the IP landscape in Asia.
IP-intensive companies typically look to base their IP portfolios in low-tax jurisdictions with strong IP registration and protection laws. The IP holding companies that they set up can then license the IP to operating companies in the group or to third party licensees, franchisees, agents, distributors, in return for royalties or license fees. In doing so, they assist businesses to minimise tax, take advantage of available incentives, protect IP from insolvency or other claims against the parent company, and focus management attention on the IP portfolio as an income generator.
Singapore is an excellent location to house IP. It offers a comparatively low corporate tax rate of 17% and has also established a strong network of double tax agreements with about 60 countries, which can provide for tax relief, such as reduced withholding tax rates or foreign tax credits.
Singapore resident companies can enjoy tax exemptions on certain types of foreign-sourced income received in Singapore, including dividends, branch profits and service income, provided that qualifying conditions are met. Singaporean residents are not taxed on foreign-sourced income that is not received in Singapore. There is also no tax on capital gains.
Singapore's IP Development Incentive is administered by the Singapore Economic Development Board and is designed to encourage the use and commercialisation of research and development activities by offering concessionary tax rates of either 5% or 10% on qualifying IP income. To determine the applicable rate of tax, Singapore adopts the 'modified nexus approach', an international standard set by the OECD in alignment with the base erosion and profit shifting (BEPS) project.
The 'modified nexus approach' means that IP income will generally only qualify for tax benefits if there is a direct connection between the income receiving tax benefits and the expenditures contributing to that income. This ensures that tax benefits are granted only to IP income where the actual R&D activity was undertaken by the approved company in Singapore. Approved companies are required to maintain records in relation to qualifying IP income, expenditure incurred in producing the qualifying IP income, and qualifying IP rights.
"In assessing whether to locate an IP portfolio in Singapore, it is important for IP holders to examine the potential income streams that the IP holder will receive from potential users or licensors of the IP, as well as the associated tax implications," said Andrew Galway, Managing Director of Sovereign Management Services in Singapore.
"Most jurisdictions will impose withholding tax on the income streams derived from IP, but this can generally be reduced under double taxation agreements between Singapore and those countries from which the royalties will be paid."
But Singapore's territorial system of taxation provides further opportunities for IP holding companies that are not seeking to take advantage of Singapore's IP Development Incentive.
"Royalty income is deemed to be sourced in Singapore only if the royalty expense is borne by a company or permanent establishment in Singapore or if it is claimable as an expense against income that is chargeable to tax in Singapore. If it is not, then it will be regarded as foreign-source income, which is only taxable in Singapore when it is remitted, or deemed to be remitted, to Singapore," said Galway.
"If the IP royalty income is instead paid to an account held in a third country outside Singapore and is not actually remitted to Singapore, then it won't be taxable in Singapore. This can enable IP royalty income to be accumulated free of tax beyond the withholding tax level. There are no special rules for taxing the undistributed income of foreign subsidiaries and foreign dividends received by Singapore tax resident individuals are also exempt from tax."
IP is a valuable and highly mobile asset. The flexibility of Singapore's tax regime and its robust IP infrastructure, makes it Asia's go-to destination for holding a company's IP.