Sovereign recognised by a GibSams Corporate Wellbeing Award
---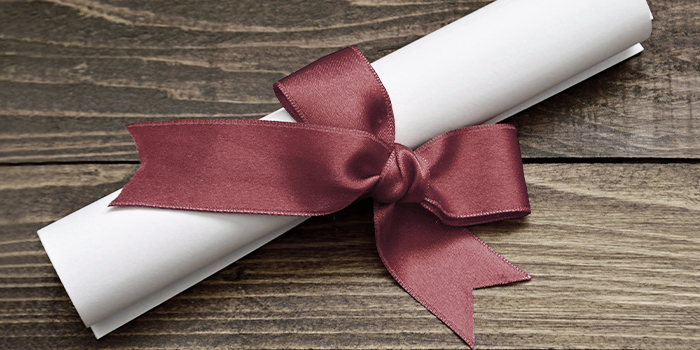 Sovereign in Gibraltar is delighted to announce that it has received a GibSams Corporate Wellbeing Award. The award was presented by Gibraltar's Minister for Business Vijay Daryanani at GibSams' annual Wellbeing in the Workplace Awards ceremony at the Garrison Library on 15 November.
GibSams – the Gibraltar Samaritans – is a charity that works within the local community to provide people with a confidential phone helpline offering a free listening service, every night of the year, to anyone experiencing emotional distress, despair, or suicidal thoughts.
In 2019, GibSams launched an annual 'Corporate Wellbeing Recognition Scheme' to publicly recognise and reward companies, regardless of size, that have successfully implemented positive changes for the benefit of their employees. It has received positive feedback from the scheme and all recipients have continued to embrace the need to develop and implement effective health and wellbeing policies for their employees.
Sovereign Gibraltar has created a Health & Wellbeing Committee that includes a wide range of employees throughout the office. Regular meetings are held to discuss and arrange wellbeing initiatives and speakers have been invited to the office to talk to staff about various health and wellbeing topics.
On World Menopause Day, for example, Sovereign Gibraltar organised a Group-wide menopause awareness workshop via Teams, encouraging both male and female employees to attend. The Gibraltar office also teamed up with offices in the Isle of Man and Guernsey to spread the message of supporting employees through the menopause which included radio advertisements in all three jurisdictions, , while 'Gobo' graphics were used to project the message on to the Moorish Castle in Gibraltar, Castle Rushen in the Isle of Man and on Church Street in Guernsey to further raise awareness.
Whilst this award is a local initiative won by the Gibraltar office, many of the aspects of the wellbeing strategy have been beneficial and available to staff group-wide; Sovereign's global headcount is approaching 600. Sovereign have created a new workplace Wellness Strategy and, in the process, have reviewed and updated our Health and Wellbeing Policy.
Other wellbeing initiatives that Sovereign in Gibraltar have put in place include:
Employees given free access to the resources of the Association of Educational Psychologists (AEP), and, on completion of their probation period, receive free health care cover, occupational health assessments and flexible working policy options.
We work closely with the Occupational & Corporate Health team at GibMed International Hospital to deliver health solutions. Plans for 2023 include free yoga classes for staff, health workshops and health profiling.
Fully qualified Mental Health First Aider present within the office.
We have set up a corporate discount agreement with a local gym provider in Gibraltar.
Bi-annual visual display unit (VDU) eye tests are offered to employees.
Fresh fruit baskets are provided twice a week for staff.
Sovereign Gibraltar Discount Card given to all staff which gives the holder a range of discounts at local shops, restaurants and services.
In particular, we would like to congratulate Senior Human Resources Manager, Dawn Tatton for instituting and coordinating all these initiatives, which benefit all our staff in Gibraltar and beyond. This recognition by GibSams is testament to her hard work and inspiration in this vital area.