LOCATION

Located in the Eastern Caribbean sea on the boundary with the Atlantic Ocean
CAPITAL
Castries
TIME DIFFERENCE
UTC-4
TOTAL AREA
617 km2
AGE DEMOGRAPHICS
0-14 yrs: 21.2% 15-24 yrs: 16.6% 25-54 yrs: 42.9% 55-64 yrs: 8.8% 65 yrs >: 10.5%
LANGUAGES

English (official) St Lucian Creole
RELIGIONS
Roman Catholic over 85% , Anglican, Baptist, Methodist, Pentecostal, Seventh Day Adventist, the Salvation Army and, other Christian Science communities are all represented on the island
GOVERNMENT TYPE
Parliament democracy and Commonwealth realm
CURRENCY
East Caribbean Dollars( XCD)
EXCHANGE RATE:
1USD= 2.7 XCD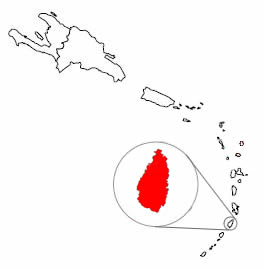 ---
Introduction
St. Lucia Citizenship-by-Investment Program was established in 2015 under the regulations of the St Lucian Citizenship by Investment Bill 2015 making it the new comer to the CIP programs in the Caribbean region.
St Lucia will set itself apart from the other CIP's within the region by limiting the number of applications per year, initially it will be capped at 500 per year. Additionally applicants will subject to a higher qualifying criteria which will include the provision to prove a minimum net worth of 3M USD, in addition to proving the legal source of the funds used for investment in St Lucia as well as the net worth requirement.
The St Lucia Citizenship-by-Investment Program facilitates you and your family's ease of travel throughout the world to over 100 countries visa free. Holding St Lucia citizenship also gives expansion on your business opportunities without being taxed on worldwide income.
Program Benefits
The St Lucia Citizenship by Investment Program provides the following prime benefits:
Fast processing within 3 months with inclusion of dependent children below 25 years of age
No physical residency requirements
No requirement to travel to St Lucia during the application process
No interview, education or management experience required
Obtain visa-free travel to more than 100 countries including the Schengen Zone (27 EU countries), Canada, UK & Hong Kong
No tax on worldwide income
Furthermore St Lucia recognize Dual Citizenship, therefore you can still benefit from your current Citizenship status.
Qualifications
Minimum Net Worth 3M USD
Investment in a designated real estate development OR Monetary contribution to the National Economic Fund (NEF)
Applicants need to be of outstanding character
No criminal record
Visa-free travel to more than 100 countries, including the Schengen Zone, Canada, UK, Hong Kong, Singapore and others
Excellent health
Investment Options
The investment options available are as follows:
Option 1
National Economic Fund Contribution
High net worth individuals may choose to make a monetary contribution to the NEF organization via one of the prescribed contribution levels as follows:
USD $200,000 – Single Applicant
USD $235,000 – MA with Spouse
USD $250,000 – Family with up to 3 dependents (spouse + 2 children)
USD $25,000 – each additional person
Option 2
Real Estate Investment
The property purchased must be minimum USD $300,000 in a pre approved real estate development area. The property must be owned and maintained for a minimum of 5 years.
Property registration, processing fees and taxes must be paid in addition to the property purchase. Each applicant included in the application must also pay the following:
USD $ 50,000 – Main Applicant
USD $ 35,000 – Spouse and any other dependent above 18 yrs
USD $25,000 – Each child below 18 yrs
Due Diligence
USD $7,500 – Due diligence for the main applicant
USD $5,000 – Due diligence for each dependant over 16 years old
Procedures and Timelines
The below summarized timeline is based on the required process that need to be followed by all applicants for the Citizenship-by-Investment Program in St Lucia.
The procedure follows 3 basic steps of which are dependent on the successful completion of the previous step.
For more information email info@SovereignGroup.com or click here to find your nearest office.
---
DISCLAIMER – © The Sovereign Group 2014
Whilst every effort has been made to ensure that the details contained herein are correct and up-to-date, this information does not constitute legal or other professional advice. We do not accept any responsibility, legal or otherwise, for any error or omission.