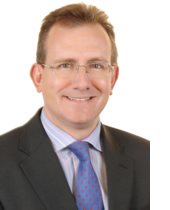 As all thoughts turn to summer breaks, UK non-doms could be forgiven for reminiscing about tax breaks. They may have hoped to dodge the 'deemed domicile' bullet when the government removed proposed changes to UK domicile rules from the Finance Bill to clear the decks for the general election in June, but it has now announced its intention to revive them. Draft legislation is to be included in a new Finance Bill, which will be introduced when Parliament returns in September. It will also be backdated such that the new regime will have retrospective effect from 6 April 2017.
The most significant change is the introduction of the new 'deemed domicile' status, which will apply to individuals who have been resident in the UK in 15 or more of the previous 20 tax years – the '15 out of 20' test. An individual who becomes deemed domiciled will be subject to tax on income and gains that they receive from a non-UK source as those income and gains arise. Individuals who become deemed domiciled and who have paid the remittance basis charge in at least one earlier tax year should be able to rebase investments held on 5 April 2017 to market value.
In this month's news snippets we see pensions winning over property by 'a clear mile' as tax changes bite and the very real prospect that, given the election result, the UK government is set to abandon austerity in favour of increased taxation. This is despite HMRC raising a record £574.9 billion in taxes during 2015-16, including £29 billion from its tax avoidance and evasion programme. Interestingly, more than £9 billion is being repaid due to legal cases in which people successfully demanded their bills be reassessed.
Meanwhile UK-based former tennis champ Boris Becker joins the long list of sports stars that conspicuously fail to manage their wealth successfully over the long term. A visit to the Bankruptcy and Companies Court left him more 'Boom Bust' Becker than 'Boom Boom' Becker. He may be feeling that he is not in the top 1% of households in UK who have fully recovered from financial crisis.
---

Pensions could return twice as much as property
Returns on investing in a pension could be twice as high as investing in buy-to-let property, writes Justin Cash in Money Marketing. This is due to new tax changes targeting buy-to-let landlords, including the 3% second home surcharge for stamp duty and the reduction in mortgage interest relief to 20% from 2020. Research by IG Group, shows that if an investor purchased a £200,000 property, assuming 3.5% rental yield and 4.5% annual capital growth, they would return 237% over 20 years after capital gains tax. A higher rate tax payer, however, could have maxed out contributions to their pension, and if they achieved a growth rate of 6% net of fees over 20 years, returns could be as high as 435% on the post-tax cost needed to purchase the buy-to-let investment. IG portfolio manager Oliver Smith said: "There is a stark contrast in the tax treatment of a property versus a pension, with pensions winning out by a clear mile."

HMRC doubles requests to foreign governments for assistance
The UK tax authority has nearly doubled its requests for help from foreign governments over the past five years in its efforts to prise open offshore accounts, writes Vanessa Houlder in the Financial Times. The number of times HMRC asked foreign governments to assist with tax investigations rose from 591 to 1,096 in the five years to 2016, according to official data. The surge in inquiries, which rose 7% in the year to 2016, is a sign of the growing focus on tackling evasion, as well as global efforts to force tax havens to become more transparent. Pressure has mounted in the wake of high profile cases — including those linked to the Panama Papers scandal.
The figures reflect HMRC's efforts to prise open secret offshore accounts with the help of treaties it has signed with other governments such as double tax agreements and tax information exchange agreements. While these treaties require HMRC to request information from other countries, a move is under way that will result in governments exchanging information automatically.
The end of UK austerity could mean a tilt towards taxes
The people of Britain are "weary of the long slog". So says the man leading the march: Philip Hammond, the Chancellor of the Exchequer. He is right, says the Financial Times in an editorial. One gauge of the public exhaustion with further tightening of public spending is the number of savings measures introduced in the Tory party's election manifesto and subsequently dropped. An end to the 'triple lock' on pensions, fewer free school lunches, a lower winter fuel allowance: all gone. There are reports that the cap on public sector pay rises will probably go, too.
If austerity has reached a political limit and the debt level does not provide room for increased borrowing, there remains but one option. Taxes must be raised — moderately, fairly and efficiently. None of this will be popular. But it need not be a political disaster. The latest British social attitudes survey showed just under half of the country supports higher taxes and public spending, the highest level in a decade. Strong majorities support higher spending on health and education.
Overseas landlords shun the UK, as tax changes bite
The proportion of foreign landlords owning property in the UK has fallen to a new low, writes Brian Milligan for BBC News. According to Countrywide, the UK's largest letting agent, just 5% of British homes now have overseas owners, compared with 12% in 2010. The fall is most evident in London, where the proportion of overseas landlords has fallen from 26% to 11%. The biggest fall in foreign ownership in London has been amongst Europeans. In 2010 they made up 39% of foreign investors, but they now account for 28%. Asians, including those from Hong Kong, have taken over as the biggest London buyers.
While the decline in sterling has made UK properties relatively cheaper for foreign investors since June 2016, landlords have been hit by tax rises. "A steady increase in foreign investors' tax bills combined with more recent falling expectations of price growth in London has led to a decline in foreign investment in buy-to-let," said Johnny Morris, research director at Countrywide. "As well as having to contend with increased stamp duty and ATED, overseas investors also saw the removal of capital gains tax exemptions in 2015."
Becker 'double faulted' over Nigerian oil
Former tennis champion Boris Becker lost a huge part of his £100 million fortune in dubious investments in Nigerian oil firms, writes a Daily Mail reporter. It quoted German news magazine Der Spiegel, which claimed Becker struck a 'mega-deal' in 2013, which was brokered by a Canadian firm and a Nigerian employee. But the investments tanked and last month he was declared bankrupt over undisclosed sums owed to London-based private bankers Arbuthnot Latham & Co since 2015. His remaining assets will be disposed of to pay creditors.
Becker's lawyer told the London court: "He is not a sophisticated individual when it comes to finances." Becker was landed with divorce and paternity settlements in 2001 totalling more than £20 million – to his first wife, Barbara, and Angela Ermakova, a Russian model who had his baby after a brief encounter in a London restaurant. The next year Becker received a two-year suspended sentence for tax evasion. He was ordered to pay £2.5 million in back tax, fines and costs after claiming Monaco as his main residence while mostly living in Munich.
Top 1% of households in UK fully recovered from financial crisis
New research from the Resolution Foundation showed that households with incomes of £275,000 or more quickly recovered from the impact of the deep recession and have seen their share of national income return to the level seen before the 2007 financial crisis, writes Larry Elliott in The Guardian. The share of national disposable income for the richest 1% of households had risen steadily after 1979 and reached a peak of 8.5% before the financial crisis. After dipping to 7% during the recession that followed, the top 1% again has 8.5% of national income. But the other 99% of UK households have found it more difficult to make ends meet.
The think tank said the report highlighted a country increasingly divided by age, by housing tenure and by inequality – and that all three factors had been important in the shock election result in which Labour gained 30 seats and deprived the Conservatives of an overall majority. The foundation added that the surprise was not that the groups faring badly had turned out – both in last year's EU referendum and in the recent general election – to reject the status quo, but that it had taken them so long to do so.