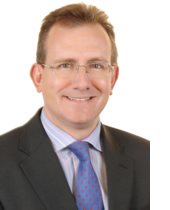 Two great business gatherings have dominated the newspaper headlines in recent weeks – the World Economic Forum in the Swiss ski resort of Davos and the Presidents Club charity dinner at London's Dorchester hotel.
The most eagerly awaited attendee at Davos was 'anti-globalist' US President Donald Trump, whose former strategist Steve Bannon used the phrase "the party of Davos" as a byword for his enemies. In the event Trump's speech was a blunt appeal to business to come and invest in the US. In fact the FT said his Davos speech might mark a significant moment in the 'normalisation' of Mr Trump.
Bank of England governor Mark Carney, speaking on a panel on the global economy at Davos, said the ability of the UK economy to grow, the exchange rate and trade costs would be determined by the negotiations with the EU27 and the outcome would determine the level of interest rates. In other words, more uncertainty.
Meanwhile a furore erupted over a men-only fundraising dinner in London for the Presidents Club charity after an FT investigation revealed hostesses at the event were groped, sexually harassed and propositioned. Carney did not attend the Presidents Club dinner but the Bank of England launched an inquiry into how 'afternoon tea' with its governor came to be auctioned at the event, only to discover it was a hand-me-down from the Lord Mayor's charity appeal.
Spare a thought for European bankers this year. President Trump's tax overhaul is expected to increase the bonus gap between them and their US counterparts. Shares in US banks have soared since Trump was elected in 2016 and US stocks are predicted to keep rising thanks to a major cut to the corporate tax rate. Last year City bankers collected an average bonus of £247,000, compared to £317,000 on Wall Street.
Trump's business-friendly policies have already helped boost the fortunes of two of the world's richest bankers this year by a combined £240 million. JP Morgan Chase boss Jamie Dimon has seen the value of his shares leap by £125 million in addition his £22 million salary, while Lloyd Blankfein, CEO and chairman of Goldman Sachs, has enjoyed a £116 million boost to his shares while receiving £17 million in pay and bonuses.
Finally, I hope you all got your self-assessment tax returns filed on time. HMRC said a record number of the 11.4 million people required to complete returns managed to file on time this year. If, however, you were one of the 746,000 people who missed the 31 January deadline, the last item below may assist you in knowing what not to say to HMRC.
Apple to pay $38 billion Trump tax bill
Apple said it would make a one-time payment of $38 billion to repatriate some of its vast overseas cash holdings according to Bloomberg News. It also plans capital expenditures of $30 billion in the US over five years and the creation of 20,000 new jobs. Apple further told employees that it plans to issue stock-based bonuses worth $2,500 each.
Apple is the first major US technology company to act on President Donald Trump's new tax law, which scrapped the regime that allowed companies to defer US income taxes on foreign earnings until they were returned to the US. This 'deferral' provision led US companies to stockpile an estimated $3.1 trillion offshore. The new regime allows companies to pay a levy of 15.5% on overseas cash holdings that are repatriated to the US. Companies can pay over eight years. Apple has the largest offshore cash reserves of any US company, with about $257 billion.
House of Lords rejects public beneficial ownership registers
The House of Lords voted down a proposal that would have called for six overseas territories to implement a publicly accessible register of beneficial ownership by 1 January 2020, writes Helen Burggraf in International Investment. The measure, which targeted Anguilla, Bermuda, the British Virgin Islands, the Cayman Islands, Montserrat and the Turks and Caicos Islands, was tabled by Baroness Stern during a debate on a proposed Sanctions and Anti-Money Laundering Bill. It was rejected by 211 to 201 votes.
Opposing the amendment Lord Flight, a commissioner of the Guernsey Financial Services Commission, said the measure "would be counterproductive in its effect". He added: "It is interesting to note that law enforcement agencies do not support public registers, particularly in such territories, as they do not improve law enforcement capabilities … Interestingly, tax authorities do not support public registers either, as people report less candidly than when information is available only to public authorities."
Irish MEP slates Brussels 'power grab'
Irish MEP Brian Hayes told EU member states to ditch any attempt to harmonise taxes or share revenue, writes Joey Millar in the Sunday Express. Hayes hit out after Dutch MEP Paul Trang compared Ireland's tax policy to piracy. In an interview on Irish television, Trang said: "A small country like Ireland has more foreign investment than Germany or France, that's weird. My point is that Ireland, and also my country, does not take into account its European partners. Part of a union is to work together. On this issue we fight each other."
Hayes responded: "The comments made today by Mr Tang simply reinforce the idea that a small number of big Member States just want to shift corporate tax revenue from Ireland to their countries. Yes, it is true that Ireland claims more investment from the US than France and Germany combined. However, this is something we should be proud of – we have developed a highly competitive business environment with a skilled workforce and a young population that has evolved into a hub for technology firms." He said French president Emmanuel Macron was attempting to "soak up as much corporate tax revenue for France as possible", but he warned the EU that Dublin would not accept any attempt to attack its tax system.
Tax driving landlords out of property
Some 20% of landlords in the UK private rented sector are planning to reduce the number of homes they rent out in the next 12 months, according to Property Wire. The data compiled by the National Landlords Association (NLA) shows the highest level of intended property sales in 10 years, which, it says, confirms anecdotal evidence that years of tax changes and regulatory changes are having an impact on landlords. The changes have included the withdrawal of mortgage interest relief for higher and additional rate tax payers, a 3% stamp duty surcharge on purchases of additional property and the upcoming ban on letting fees for tenants.
Aliens prevented me from filing my tax return
Some people will find any excuse for not completing tax returns on time, writes Vanessa Houlder in the Financial Times. But few will be as eye-catching as "my wife has been seeing aliens and won't let me enter the house". This was one of the many "imaginative and intriguing" excuses offered by taxpayers to HM Revenue & Customs. They ranged from the mundane, such as "I spilled coffee on it", to the ridiculous, as in "my business doesn't really do anything". Some use pathos: "My ex-wife left my tax return upstairs, but I suffer from vertigo and can't go upstairs to retrieve it." Others stress the taxpayer's self-importance: "I've been far too busy touring the country with my one-man play."