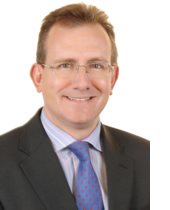 A happy New Year to one and all. And it was quite a finish to 2017. US President Donald Trump signed long-awaited legislation containing $1.5 trillion in tax cuts that Republicans say will re-energise the US economy. Trump said in a statement: "I promised the American people a big, beautiful tax cut for Christmas. With final passage of this legislation, that is exactly what they are getting."
The centrepiece of the package is a big cut for corporations, which will see their headline income tax rate plunge from 35% to 21%, bringing the US broadly into line with the average rate in the developed world. Trump predicted the legislation would cause the economy to soar beyond its current 3% rate of growth. "I think we could go to 4%, 5% or   even 6%, ultimately," the president said. "We are back. We are really going to start to rock."
Meanwhile the European Union issued its long-awaited 'black list' of countries that it classes as tax havens because they fail to meet transparency standards or to implement anti-profit-shifting measures set by the OECD.
The 17 countries on the list are: American Samoa, Bahrain, Barbados, Grenada, Guam, South Korea, Macau, the Marshall Islands, Mongolia, Namibia, Palau, Panama, St Lucia, Samoa, Trinidad and Tobago, Tunisia and the UAE. A further 47 countries that have committed to reforms, including Switzerland and Hong Kong, were added to a so-called 'grey list'.
EU member states were not screened and eight Caribbean countries that suffered extensive hurricane damage last year — Antigua and Barbuda, Anguilla, the Bahamas, the British Virgin Islands, Dominica, St Kitts and Nevis, Turks and Caicos and the US Virgin Islands — have been given extra time to respond to the EU's request and do not appear on either list.
Current plans are to reassess the list annually. Developed grey-list countries have one year to deliver on their reform promises, while developing nations have two years. EU finance ministers will discuss specific countermeasures next year. So watch this space.
Finally, some good news on Brexit. The Bank of England was upbeat after the EU agreed that sufficient progress had been made in Brexit negotiations to allow progress to the next stage and to put in place a transition period from 2019. The agreement between the UK and the EU would "reduce the likelihood of a disorderly exit, and was likely to support household and corporate confidence," the Monetary Policy Committee said. It also said the reaction of households, businesses and markets to developments on Brexit talks "remain the most significant influence on, and source of uncertainty about, the economic outlook". A positive note on which to start the year.
---
Families to pay an additional £900 million inheritance tax by 2022
Official figures show £900 million more inheritance tax is expected to be collected over the next five years than was previously expected, according to the Office for Budget Responsibility, writes Amelia Murray in The Telegraph. Last March the OBR suggested £32.4 billion of IHT would be paid between 2016 and 2022 but it has now revised that figure up due to a combination of more people dying each year than previously projected, rising house prices and tougher enforcement by HMRC. "Population projections have boosted receipts, reflecting higher expected mortality rates," the OBR said in a note within its 259-page Economic and fiscal outlook.
UK companies 'stockpile' Bitcoin to use as ransomware hush money
Businesses are hoarding bitcoin to pay off hackers in the event of a WannaCry-style cyber-attack, writes Margi Murphy in The Sunday Telegraph. Company executives are terrified of a spike in similar attacks to the ransomware that crippled parts of the NHS earlier this year. Admitting to a customer data breach can leave a company's reputation in tatters. There is growing concern that it is cheaper and easier to pay a ransom than it is to report a breach to the police and the Information Commissioner's Office. "It's not something that organisations have publicly confirmed, because it says 'we are willing to pay criminals in the event we are hit by ransomware'," said McAfee's chief scientist Raj Samani. "However, it is certainly a practice we are aware is being done."
This is the age of silver start-ups
For the past two years, anyone in late middle-age with a decent retirement plan has been able to buy a Ferrari, writes Peter Evans in The Sunday Times. However, the pension freedoms — which allow over-55s to withdraw their pension pot as a cash lump sum — have not, as some feared, produced an ageing generation of supercar owners. Instead, people nearing the twilight of their working lives are doing something different with their pensions, although it is potentially just as risky as splurging it all on a mode of transport: thousands of them are starting their own businesses.
A 2015 study by insurer Axa revealed that more than 500,000 over-55s were considering taking advantage of pension freedoms to launch a business. That potential has turned into reality: Clifton Asset Management, a financial adviser, estimates that of the £11 billion of pension funds withdrawn since April 2015, £1 billion has been used for business funding. Most of those who take the drawdown option to start a company are below 65 and have a decade or more of working life ahead of them. The reasons range from necessity to keeping boredom at bay.
Swiss private banks are in great shape, thank you
The Financial Times prints a letter from Yves Mirabaud, president of the Association of Swiss Private Banks, who reassures the paper that Swiss banks are in great shape despite an article that claimed they were in decline. "It is true that private banking has not grown as much as the rest of the economy during the past 10 years. There was a financial crisis, after all. But with assets under management grown back to their pre-crisis level and an employment that remained stable throughout the decade, one can hardly talk about a 'decline'," he writes.
"Private banking is not about operations, and automation is not going to disrupt it, though it could help it. When you are ill, you go to a doctor, if you have a legal question, you see a lawyer, and for the rest you talk to your banker. The unique selling point of Switzerland and its currency was and still is protection against political turbulence. Tax evasion was just a side effect; that is now gone," said Mirabaud.
UK house price growth to slow dramatically in 2018 
House price growth looks set to judder to a halt in 2018 or at best manage a small below-inflation rise, as the twin spectres of Brexit and rising interest rates put the brakes on the property market, writes Rupert Jones in The Guardian. Following what some have called a lacklustre year, homeowners and those looking to sell in the coming months have been told to expect an underwhelming and subdued 2018, with a number of leading commentators predicting UK house prices will either stay flat next year or perhaps rise by 1% or so. However, the prognosis for London – which according to the estate agent Savills has experienced house price growth of 70% over the past decade – is more downbeat, with many economists forecasting that prices in the capital will once again slide into negative territory.
Landowners reap benefits of soaring British land prices
Britain's landowners have emerged as the biggest winners from the country's largest yearly increase in national wealth on record, sitting on assets accounting for more than half of the net worth of nearly £10 trillion, writes Richard Partington in The Guardian. The UK's wealth rose by £803 billion over the course of last year to stand at £9.8 trillion at the end of 2016, driven by a sharp increase in the value of land, contributing to the biggest annual rise since records began in 1995, according to the Office for National Statistics. The value of land has increased more than fivefold over that period, outstripping the increase in the worth of the properties overlying it. 
HMRC interviews Ecclestone daughter in £1 billion tax chase
Tamara Ecclestone, daughter of former Formula One boss Bernie, has reportedly been questioned under caution by revenue officials investigating her father's £2.5 billion fortune, writes Abe Hawken on Mailonline. Her 87-year-old father has been involved in a £1 billion legal battle with HMRC dating back to 1997 when his holdings in F1 were moved into a Liechtenstein trust. The dispute was first settled in 2008 after he reportedly paid £10 million but in 2014, HMRC told Ecclestone that it had rescinded the settlement agreement, arguing that it had been "misled and relied on representations that were false". It issued a bill relating to 13 years of income earned by the trust that totalled £674 million of tax and £349 million of interest, with the possibility of penalty charges on top.
Property taxes to pass £80 billion as UK tops global table
Britain can still claim the dubious distinction of being the country with the highest property taxes in the world as receipts for last year look set to pass £80 billion for the first time, writes Tom Knowles in The Times. Analysis by the OECD shows that property taxes accounted for 12.5% of the UK's total tax take in 2015, the latest year for which figures are available, higher than anywhere else in the developed world. The average among the OECD's 35 members is 6%, less than half the UK figure.