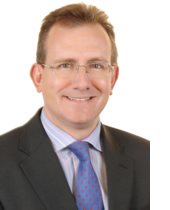 The 2017 UK General Election is fast approaching and most importantly, in the wake of terror attacks in Manchester and London (again), democracy is to carry on as normal. We extend our deepest sympathy to all the victims and applaud the extraordinary work of the emergency services. The decision to hold the election as planned shows that Britain will not be cowed. The major political parties have now published their manifestos. Tax and tax avoidance are prominent themes but, as you might expect, the parties are pushing very different agendas.
The Tories propose increasing the higher rate threshold to £50,000, while the Labour Party is to lower the threshold for the 45p additional rate to £80,000 and reintroduce the 50p rate on earnings above £123,000. The LibDems would increase the basic, higher and additional rates of Income Tax by 1p, which would be ring-fenced to be spent only on the National Health Service and social care services
On corporation tax, the Tories are sticking to their plan to reduce the headline rate from 20% to 17% by 2020, the LibDems propose the exact reverse, while Labour is heading off is the opposite direction – 21% from 2018/19, 24% from 2019/20 and 26% from 2020/21. To reverse the old adage, "you takes yer choice and yer pays yer money".
The Institute for Fiscal Studies was distinctly unimpressed with all of them. It said the Tories were unlikely to be able to erase the budget deficit by 2025 without upping taxation or damaging the public services, while Labour's proposal to increase spending couldn't be funded by increasing taxation solely at the very top.

Meanwhile, despite a raft of measures in recent years to discourage company ownership of residential property, we see the law of unintended consequences at work again with a record jump in corporate structures. There is also a salutary reminder of the dangers of not dealing with correspondence – a 50k tax overpay in the case of a Swedish banker. And finally, if you're planning your summer holiday in Greece, you may just be sharing it with a horde of undercover tax inspectors. Life's a beach.
Tax changes prompt landlords to set up companies
Buy-to-let investors switch to corporate structures to combat loss of tax relief, writes Judith Evans in the Financial Times. A record one in five rented homes was owned within a corporate structure in the first quarter of the year, an increase of 6% from a year earlier – the biggest jump on record. In London, 27% were company-owned. The government began cutting tax relief for buy-to-let landlords from the start of the new tax year on 6 April. It will be reduced from 40 to 20% over four years.

Corporate structures continue to be eligible for relief on mortgage interest but they are subject to corporation tax and must also pay a stamp duty surcharge amounting to 3% of a property's value on all second and additional properties. This was introduced from April 2016, aiming to hand an advantage to first-time homebuyers. However, Johnny Morris, research director at Countrywide estate agency, said the effects of the deterrent appear to have been limited and landlords were changing their strategies, rather than holding off on buying investment properties.
EU plans "offer you cannot refuse" to expand euro zone
European Economic and Financial Affairs Commissioner Pierre Moscovici aims to make adopting the euro more attractive to non-euro zone EU members in a bid to make the bloc more tight-knit after the UK's vote to leave, write Alastair Macdonald and Francesco Guarascio for Reuters. "We will try to make a framework that is attractive enough, that is like, as they say in the movies, an offer you cannot refuse," Moscovici told reporters seeking details on his proposals for "completing the Economic and Monetary Union by 2025". EU states except the UK and Denmark are obliged to adopt the euro but there is no deadline set for ditching their own currencies. Moscovici noted that Brexit meant the euro zone would dominate the EU economy providing a further incentive for countries to adopt the common currency.
Taxpayer loses legal dispute over controversial UK-Swiss agreement
A taxpayer has lost a legal fight for a tax refund after her Swiss bank handed over more than eight times the amount she owed to HM Revenue & Customs, writes Vanessa Houlder in the Financial Times. Karin Vrang, a Swedish banker, said her case set a "frightening precedent". Under the terms of a tax deal between the UK and Switzerland to collect unpaid tax from undisclosed accounts, Swiss account holders who did not opt to come forward could maintain anonymity by paying a levy of between 21 and 41% of the value of the account. Ms Vrang had not taken action when she received a letter from her bank, who then paid £57,865 from her Swiss accounts to HMRC. HMRC refused to refund the difference between the levy and the actual amount owed by Ms Vrang, which was estimated to be between £1,000 and £7,000.

The High Court sided with HMRC, which judged that, in the words of the ruling, "it was her fault that the levy was taken because she had failed to deal with perfectly clear correspondence". HMRC had not expected account holders who did not owe tax to pay the levy but, where the levy had been paid as a result of "inaction or error" by account holders, HMRC opted not to make refunds except in cases of hardship, serious illness or diminished mental capacity. Between December 2014 and 1 September 2016, HMRC paid refunds totalling nearly £2.9 million to 129 individuals. It refused refunds to 87 individuals totalling just over £2.3 million. Some cases are not yet resolved.
It may be getting Messi for Ronaldo
Real Madrid football star Cristiano Ronaldo is facing possible tax fraud charges in Spain, days after Barcelona rival Lionel Messi had his 21-month jail term for similar charges upheld, writes Kirsten Hastings in International Adviser. Reports in Spain say Ronaldo is suspected of defrauding €15 million between 2001 and 2014 linked to money earned from the use of his image. Ronaldo has denied the claims.

Messi and his father Jorge were convicted of defrauding Spain of €4.1 million in taxes in July 2016. Spain's Supreme Court has now upheld that verdict. The Barcelona player and his father were found guilty of three counts of tax fraud. Neither is likely to go to jail because prison sentences of under two years can be served on probation. Messi was fined around €2 million and his father €1.5 million for concealing earnings from image rights. Both also made a voluntary "correction payment" of €5 million in August 2013, equal to the value of the unpaid tax plus interest.
Greek tax inspectors go undercover
The Greek finance ministry has ordered inspectors to blend in with tourists at the start of the summer holiday season, writes Anthee Carassava in The Times. With a quarter of all economic activity going undeclared, Greece suffers an estimated €16 billion loss from tax evasion each year. The finance ministry is attempting to expand the scope of inspections into areas such as beach bars, nightclubs and hotels. Successive governments have attempted to crack down on tax evasion since 2009 to little avail. Instead, tax inspectors have increasingly been targeted by angry and cash-strapped Greeks. In a recent case, hundreds of locals attacked a team of undercover tax inspectors on the island of Hydra for attempting to arrest a local tavern owner. He had allegedly failed to issue receipts to more than half his lunch-hour customers.