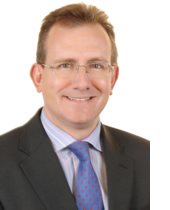 The Office of Tax Simplification (OTS) has now published the scoping document for its review of inheritance tax (IHT). In January, Chancellor Philip Hammond called the current system "particularly complex" and asked the OTS to make sure the system was "fit for purpose". He identified a number of aspects of the current system that would benefit from simplification, including around pensions, the nil-rate band, how the current gift rules interact with the wider system, as well as practical issues around routine estate planning and disclosure.
The rules surrounding IHT are undoubtedly complex. It is also true that more people are qualifying for IHT as property prices go up. Official figures show IHT receipts stood at £4.8 billion in 2016-17 and are expected to total £5.3 billion by the end of this tax year. The Office for Budget Responsibility expects annual receipts to rise to more than £6 billion by 2021-22.
The OTS is due to publish a report this autumn that contains an initial evaluation of aspects of the current IHT regime, and what they mean for taxpayers, HMRC and the Exchequer. It will also identify opportunities for simplification of IHT and offer specific simplification recommendations. Watch this space.
Hundreds of thousands of newcomers swarmed into Bitcoin and other digital currencies last year, sending prices soaring. But when the time comes to file their tax returns, many may be unaware that they could face a hefty tax bill.
Four years ago the US Internal Revenue Service said that virtual currencies should be treated the same as property and thus liable for capital gains tax. In the UK, a CGT rate of up to 20% is payable on cryptocurrency profits when they have been held as investments. UK traders may also be liable for income tax, at rates of up to 45%, although this will only apply in cases where someone trades "very regularly". For investors who have cashed in and spent the profits, paying their tax bills could be a pretty sobering experience.
Finally, a rare British number plate with the registration 'TAX 1' sold last month at auction for £78,000. The purchaser, who was bidding online and was not present, will pay £92,000 including buyers' fees. Auctioneers Humbert & Ellis said the plate was highly sought after by tax experts, accountants and taxi company owners. I very hope that the buyer will attempt to offset the purchase against tax. In the meantime, I'll be on my bike.
More families turn to pensions to avoid death duties
Billions of pounds are being passed down the generations – and bypassing inheritance tax – as savers exploit a lesser-known advantage of the 'pension freedoms', writes Sam Brodbeck in Telegraph Money. The 2015 pension reforms, the brainchild of then chancellor George Osborne, included abolishing the 55% 'death tax' on pensions. Since then, money is passed on entirely tax-free if the original saver dies under the age of 75. Where death occurs over 75, recipients pay tax at their usual 'marginal' rate of income tax. With careful planning, that means in some cases tax can be avoided entirely. New figures from the City regulator reveal that as much as £2.1 billion was held in drawdown accounts by under-55s In the 2016-17 tax year, suggesting it was inherited. This represents a rise of about a third on the previous year, when £1.6 billion was inherited. As a result of the changes advisers now recommend savers spend their Isas or other investments – which are likely to attract inheritance tax – ahead of their pensions.
Flat-rate tax attracts super-rich to Italy
Millionaires from Russia, Norway and the US have flocked to Italy to take advantage of its new flat-rate tax of €100,000 a year, writes Alex Green for Mailonline. The regime enables wealthy individuals taking up residency to pay a flat tax regardless of their income. Fabrizio Pagani, head of the office of the Minister of Economy and Finance, said the regime has so far attracted around 150 people, including some with wealth in the "hundreds of millions". The figure of "150 is a very good number for the first year," he added, and the number is expected to grow "exponentially". The scheme is part of a plan to boost the economy with investments, consumption and fresh capital. Under the tax measure, individuals are expected to move their residencies to Italy.
Tech giants face UK tax shake-up focusing on revenues
Some of the world's largest tech firms are set to face a significant tax shake-up from the UK government that would focus on revenues, rather than profits, writes Rebecca Smith for City AM. "At the moment [they] are generating very significant value in the UK, typically through having a digital platform with lots of users interacting with that platform," said Financial Secretary to the Treasury Mel Stride. "That is driving a lot of value, so you're looking at social media platforms, online marketplaces, Internet search engines – where at the moment the tax regime is not taxing those activities fairly. We want to move to a situation where we are taxing those activities fairly." His comments followed the launch of a government consultation into potential changes to taxation of the digital economy. In 2016, Google reported revenue of £1 billion in the UK and pre-tax profit of £149 million. It paid £36 million in tax under current rules, whereas a 5% tax on revenues would have landed the firm with a £280 million bill.
Incoming FCA chair invested in tax avoidance film scheme
The incoming chairman of the Financial Conduct Authority invested in a film partnership that authorities have deemed a tax-avoidance scheme, writes Caroline Binham in the Financial Times. Charles Randell, a former corporate lawyer, told the Treasury select committee that he had invested in the Ingenious Film Partners 2 scheme in 2006, which ultimately caused him to have to repay HM Revenue & Customs £114,000 plus interest. He told the committee that he invested in the film scheme after assurances from his financial adviser that it had the support of HMRC. He said not further investigating that claim was an "error of judgment". He subsequently withdrew from the scheme and stopped using his financial adviser. After HMRC opened an inquiry into the film partnership, Randell settled with the authorities.
BVI firms own 23,000 UK properties
A quarter of property in England and Wales owned by overseas firms held by entities registered in the British Virgin Islands, write Andy Verity and Nassos Stylianou for BBC News. Analysis of Land Registry data on overseas property ownership found there are around 97,000 properties in England and Wales held by overseas firms, as of January 2018. Of these, 23,000 are owned by 11,700 firms registered in the BVI. Close behind are Jersey, Guernsey and the Isle of Man. It also found that 44% of all properties owned by overseas companies in England and Wales are located in London, with more than 10% in the City of Westminster and more than 5% in Kensington and Chelsea.
New EU probe into tax evasion launched
The European parliament voted to launch an inquiry into financial crime, tax evasion and tax avoidance, saying the 'Paradise Papers' had revealed the "unfinished work" needed to secure fair taxation, writes David Pegg in The Guardian. A special committee of 45 MEPs, provisionally entitled Taxe 3, will spend a year investigating issues including those raised in the leak of data from the offshore law firm Appleby. The terms of reference specifically promise, "Particular attention shall be given to the crown dependencies and overseas territories". It will also "assess national schemes providing tax privileges for new residents or foreign income", the sale of residency or citizenship in so-called 'golden visa' schemes, and the effect of tax avoidance and evasion on the digital economy.
'Great British firewall' helps block 54 million cyber attacks
The UK National Cyber Security Centre took down more than 120,000 fake websites last year and blocked 54 million malicious online attacks as part of a "great British firewall" designed to stop cyber criminals targeting the public for money and secret data, writes David Bond in the Financial Times. In its report, the NCSC said it was the first time the UK had outlined the scale of what it called 'commodity attacks' that caused "the majority of people the majority of harm". The report focuses largely on public sector brands and departments that are among the most commonly used as ruses by attackers. The agency found that HMRC was by far the biggest inspiration for imposter websites, with 16,064 sites created by nearly 2,500 attack groups.