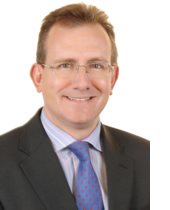 The second Finance Bill of 2017, known as Finance (No 2) Bill 2017, has now been published. As expected, this contains most of the provisions that were dropped from the first Finance Bill of 2017 due to the condensed parliamentary timetable once the June 2017 general election was called.
The new Finance Bill will reduce the threshold for non-domicile status so that non-UK domiciles who have lived in the UK for more than 15 of the past 20 tax years will automatically be deemed UK-domiciled, even if they have maintained a domicile overseas. The previous threshold was 17 years. As can be seen in the items below, we may see non-doms leaving in droves as a result, particularly as the OECD reports that tax competition to attract wealthy individuals is intensifying,
Most of the provisions of Finance (No 2) Bill 2017 will come into effect from April 2017 to reflect the government's original intention. It is expected that the review of the bill in committee will start in mid-October. This leaves a very tight schedule if the government is to secure Royal Assent before the Autumn budget is announced on 22 November.

Elsewhere we see the prospect of interest rate rises in the near future in a bid to dampen Brexit-induced inflation, a plea for pension and insurance 'passporting' rights to be discussed during the first phase of Britain's exit negotiations and the full impact of George Osborne's stamp duty reforms ,with receipts hitting record levels despite a drop in the number of sales. Finally, we see the value of having 'national treasure' status should your tax avoidance arrangements be exposed in public. Perhaps they should be renamed 'Don't Take That'.
---
UK to take £5 billion hit as non-doms head for the exit
The UK government could lose £5 billion in taxes if the rising numbers of non-doms thinking about leaving the UK permanently go through with it, writes Eugenio Montesano in International Adviser. A survey of non-doms by accountancy firm Moore Stephens found that 46% of respondents said they were considering leaving the UK for good in the near future, citing Brexit and changes to their tax status as a reason. Meanwhile, 10% have already left. The UK "has become significantly less attractive to non-doms in recent years, who pay up to a £90,000 annual charge should they wish to be taxed on a remittance basis", the company said.
Figures from HMRC reveal there were 121,300 registered non-doms in the UK 2014-15. Together they paid a total of £9.3 billion in income, NI and capital gains taxes. The research comes ahead of further government reforms to tax rules for non-doms, which will see non-doms who have been resident in the UK for 15 of the past 20 years become 'deemed domiciled'.
Of those who have already relocated from the UK, the most popular destinations were the US (29%) and Monaco (14%). Similarly, those who are planning to leave said that Switzerland (14%), the US (10%), and Monaco (7%) were the most attractive destinations. The survey also found that 53% of surveyed non-doms believed that more competitive tax rates would persuade them to remain in the UK.
OECD countries in bout of corporate tax competition
The Paris-based OECD said competition on corporate tax rates was intensifying, partly as a response to weak investment, writes Vanessa Houlder in the Financial Times. Eight countries reduced their corporate tax rates in 2017, with cuts averaging 2.7%. Hungary led the charge, cutting its corporate tax rate to just 9%. The OECD said competition was also rising over tax incentives, in particular for research and development and activities linked to intellectual property.
The changes reinforce a trend that has pushed down average corporate tax rates in OECD countries from 32.2% in 2000 to 24.7% in 2016. However, the OECD said the fall in corporate tax rates had not been reflected in a decrease in corporate tax revenues. It described this as a "paradox". The OECD said this was partly attributable to increases in corporate profits as a share of national income but further work was needed to better understand it.
Tax competition to attract wealthy individuals appeared to be intensifying, too, the report said. Countries such as Italy and Portugal were focusing on wealthy individuals to broaden their tax base and stimulate entrepreneurship.
Carney says rate rises will be gradual and limited

Bank of England governor Mark Carney has doubled down on language signalling a likely rate rise for the first time in a decade in the coming months, writes Chris Ratcliffe in the Daily Telegraph. Carney reiterated that "some withdrawal of monetary stimulus" could be needed to bring inflation back towards its 2% target. Inflation hit 2.9% in August and Carney said it would remain high due to the "de-integration" forces of Brexit. He cautioned that any rate rises would be at "a gradual pace and to a limited extent". He made the comments as part of a lecture at the International Monetary Fund (IMF) headquarters in Washington, DC.
British expats face 'cliff edge' in pensions and insurance after Brexit
Nicky Morgan, head of the Treasury Select Committee, is calling for urgent action to ensure that British pensioners living in Spain or other EU countries continue to receive their pension payments after Brexit, writes Julia Kollewe in The Guardian. At present 'passporting' rights are used by many insurers in the UK and the rest of the EU to sell pensions, insurance and savings products across borders.

Unless an agreement is struck between the UK government and the EU, passporting will end on Brexit day, and insurers would face the stark choice of either breaking the contract or the law. In a letter to Chancellor Philip Hammond, Morgan asked whether the problem would be discussed during the first phase of Britain's exit negotiations with the EU. About 900,000 British citizens lived in other European Union countries in 2011, with one in three living in Spain, according to the Office for National Statistics.
Treasury rakes in a record £13 billion in Stamp Duty in one year
Stamp duty tax receipts soared to a record £12.8 billion in the year ending in June despite a 30% drop in the number of sales over the past decade, writes Kate Ferguson in the Daily Mail. Former Chancellor George Osborne ushered in a series of reforms that hiked the amount of stamp duty paid by buyers of the most expensive homes and second-home owners. The switch meant that upper bands for more expensive properties had to be set at high levels in order to maintain the amount of stamp duty raked in by the Treasury. But critics have pointed out that it has failed to lead to a surge in first time buyers. Tory MP Jacob Rees-Mogg said: 'Revenue to the Treasury is a cost to the economy. 'This large tax take reduces flexibility in the housing market and has ultimately reduced liquidity.'
Carr: Barlow escaped tax flak for being a national treasure
Comedian Jimmy Carr claimed that Gary Barlow received less criticism than him for using an aggressive tax avoidance scheme because the Take That frontman was a 'national treasure, writes Billy Kenber in The Times. Carr was criticised by David Cameron in 2012 after it emerged he had used the Jersey-based 'K2' scheme to shelter at least £3.3 million. Around the same time, Barlow and two of his Take That bandmates were also exposed after pouring millions into the 'Icebreaker' tax shelter. Carr said: "It was a scandal that needed to happen and I happened to be the face of it."