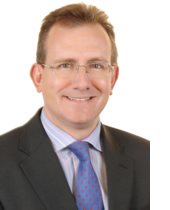 Welcome back from your holidays. I hope you got a good rest as you're probably going to have to work very hard for the rest of the year to replenish your coffers. British tourists travelling to the continent this summer lost hundreds of euros in exchange rates compared with two years ago, as ongoing political turmoil continues to hit sterling.
Holidaymakers buying €1,000 in July could expect to pay around £879 after sterling dropped in reaction to the result of the snap general election. In July 2015, well before the EU referendum in June last year, British travellers visiting Europe could expect to pay about £700 for €1,000 – a difference of almost £200 in two years.
With our parliamentarians also away on their holidays (sorry, working hard in their constituencies) during the summer recess, the media focus has very much switched to the state of play in the Brexit negotiations. I have included a couple of snippets.
Earlier this year, with the election looming, a slimmed down version of the Finance Bill was put through parliament to pass certain measures before the UK went to the polls. We now await a full Finance Bill, resurrecting the measures that were originally dropped, with the government committing to introducing the bill "as soon as possible" after the summer recess.
Other items suggest that it might be worth reviewing any recent stamp duty payments and your pension arrangements. And don't forget to fish out any old diaries or letters that you think might be of interest to 'the nation'. Having just taken my own holiday on the Continent, I would, of course, be delighted to help!
---
Hammond and Carney most trusted by finance chiefs on Brexit
A majority of businesses are yet to change their strategic planning due to the UK's decision to leave the European Union, writes Alistair Smout for Thomson Reuters. According to a survey of 200 chief financial officers across Britain and Europe, 69% of businesses had not seen an impact from the Brexit vote on their strategic planning. Although 21% of CFOs said they had held off from expanding in the UK as a result of the vote, only 12% had actually investigated moving operations out of the UK.
The CFOs placed most trust in Chancellor Philip Hammond and Bank of England Governor Mark Carney to ensure there is a positive outcome for business as the UK splits from the EU. They scored 8 and 8.6 out of 10 respectively. However Prime Minister Theresa May was awarded just 3.5 out of 10, while International Trade Secretary Liam Fox ranked even lower on 3.2.
City of London's top EU envoy slams "bewildering" Brussels
The City of London Corporation's special representative to the EU has slammed Brussels' approach to negotiating with the UK as "bewildering" and "reckless", writes William Turvill for City A.M. In a series of colourful dispatches sent to UK ministers and trade bodies, former Lib Dem Home Office minister Jeremy Browne tells of Switzerland's dream of a so-called 'F4' alliance with London, Hong Kong and Singapore; Estonia and Latvia's desire for the UK to remain "a bulwark against Russian aggression"; and Poland's "myopic obsession with the size of Britain's exit fee". Italians, meanwhile, "retain a sentimental affinity for Britain" and are judged to be more "conciliatory than the French or Germans".
Browne added that in various areas there was "a recognition of the scale of the City of London, and acknowledgment that inflicting excessive harm on London would have negative consequences for the EU27 as well as for Britain". However, "they are also affronted by the idea of London remaining brazenly unaffected". Despite his frustrations, Browne believes "negotiations will ultimately succeed, or at least not wholly fail".
Over-complex stamp duty system a major consumer issue
As many as one in six property buyers could be overpaying stamp duty to the tune of £2 billion because the system has become too complicated for their solicitors to understand, writes David Byers in The Times. Properties are frequently classified as residential when they are mixed-use or commercial, or subject to other complex exemptions that could significantly lessen the amount of stamp duty due, according to David Hannah of Cornerstone Tax. He said the problem is that buyers wrongly assume solicitors are tax experts when in fact they use search engines on the tax office or estate agency websites to calculate the rate payable. "In recent years, the confusion among private and corporate property buyers, as well as their advisers, with regards to the correct calculation of stamp duty has been alarming," said Hannah. "If successful stamp duty refund applications continue to grow at their present trajectory, this could be the biggest financial consumer issue since PPI."
UK retirees rushing to settle in Europe
British retirees are rushing to settle in European countries such as Spain, Portugal and France before the Brexit deadline, writes Anushka Asthana in The Guardian. While Brexit negotiations are likely to secure a deal to protect the rights of those already living abroad, there is a big question mark over what opportunities there will be after the UK leaves the EU.

John Springford of the Centre for European Reform said that that while young immigrants provided an economic boost in most OECD countries, people turned into a net drain on national finances somewhere between the age of 40 and 45. "If we don't have free movement it is very unlikely we would have retirement rights," he added. There were estimated to be almost 300,000 UK citizens living in Spain in 2016, with 40% over 65. In France, the figures were 148,800 with earlier estimates suggesting about 19% are at retirement age. Over 65s make up a third of UK expats in Malta, Cyprus and Portugal, while overall they account for one in five of the 890,000 Britons living in the EU.
Well-off savers using pension freedoms to dodge inheritance tax
Record numbers of people are transferring final salary pension schemes into defined contribution schemes following the abolition of the "death tax" on unused pensions, writes Sam Brodbeck in The Daily Telegraph. Greater control over transferred pension pots as a result of the "pension freedom" reforms introduced in 2015 and other tax changes, along with historically generous offers to those who ditch final salary schemes, is tempting more people to do so. Previously, unspent pensions faced a tax charge of 55%. Now, if a member dies after the age of 75, tax is paid at the income tax rate of the person who inherits the pension, or a flat 45% if it is taken as a lump sum. Over the past two years around 210,000 people have moved pensions worth £50 billion out of final salary schemes, estimates Mercer, the actuarial firm.
Healey's estate cuts deal to reduce IHT bill
Oxford University's Bodleian Library has acquired the personal archives of Labour politician Denis Healey for the nation, writes Andrew Pierce in the Daily Mail. Lord Healey, who died in 2015, served as Chancellor of the Exchequer during the 1970s and famously raised the top rate of tax to 83% to "make the pips squeak". How ironic therefore that the archives were provided through the 'Acceptance in Lieu Scheme', which enables taxpayers to pay inheritance tax by "transferring important works of art and other important heritage objects into public ownership". Healey's archives were accepted by Arts Council England, which runs the scheme, in lieu of £75,670 of inheritance tax. Probate records reveal that Healey left most of his net estate of £2,746,271 in trust for his three children.