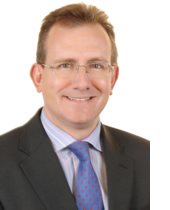 Once the summer is over, our thoughts will turn to the Budget, probably set for November. As economist Roger Bootle argues, the dominant influence next year will be Brexit and its likely impact on UK economic performance. But one consequence of the protracted 'discussions' over the shape of Brexit has been the failure of the government to give serious attention to other major issues, including fiscal policy. It needs to.
Although the current fiscal position is far better than almost anyone could have imagined even a few years ago, the 'establishment' view seems to be Brexit will reduce growth and hence tax revenues. This strengthens the already strong case for higher tax rates. And a 'hard Brexit' even more so. Bootle disagrees.
He believes that to make the most of our post-Brexit opportunities, the UK needs to present itself to the world as a business-friendly economy. Accordingly, we should be thinking about lower taxes, not higher ones. This will require both a careful and determined effort to contain public expenditure and patience over reducing the debt ratio, but raising tax rates would be one of the best ways to undermine the chances of Brexit succeeding.
Perhaps we could host more sports events. Forbes magazine estimated that ladies Wimbledon runner-up Serena Williams would not only be contributing around 40% of her £1,125,000 winnings to the UK exchequer but also another £680,000 of the $18 million a year she earns in endorsement income in respect of her two-plus weeks stay in the UK. So perhaps the taxman is the real winner in these tournaments.
But not necessarily the Russian taxman. England enjoyed a pretty successful World Cup on the pitch this time around – if only they'd put away Croatia in the first half! But they also demonstrated their collective spirit before the tournament got underway by deciding to donate their international match fees to the England Footballers Foundation (EFF).
In fact, England has shown this act of kindness for over a decade, after the players' committee established the EFF back in 2007. Led by former players including David Beckham, Gary Neville and John Terry, the EFF enables squads to collectively donate match fees and time during get-togethers in support of good causes. The EFF has raised over £5 million in the past 11 years. You see, it's not all about trophies – but one would be nice.
Global ultra-wealthy apply for more UK visas
There has been a 46% increase in the number of the global super-rich prepared to invest £2m for the privilege of living and working in the UK, writes Rupert Neate in The Guardian, despite Theresa May's ordering a crackdown on a wealthy visa scheme to root out "illicit and corrupt" money flowing into the UK. The number of wealthy overseas investors applying for Tier 1 Investor visas in the year to 31 March rose to 405, up from 278 in the previous 12 months. The number of applicants from Russia increased by 46% to 52, China by 26% to 123 and Turkey by 85% to 24.
The Tier 1 Investor scheme, widely described as the 'golden visa', allows visitors to stay in the UK for 40 months if they invest more than £2 million in the UK economy. Stuart Daltrey, a director at accountants Moore Stephens, said: "Positioning the UK as an attractive location for internationally mobile entrepreneurs to set up and invest in businesses is vital to driving economic growth and creating jobs, so there is little sense in making it more difficult for them to do that."
UK regains top spot for venture capital funding in Europe
The UK has regained its title as the top spot in Europe for venture capital investment in the second quarter of 2018, writes Emily Nicolle for City AM. A total of £1.55 billion of venture capital money was invested into UK businesses in the second quarter, compared to just over £1.1 billion in the first quarter. Of 244 deals, artificial intelligence, fintech, cyber security and biotech were the most popular sectors for investment.
Data provided by KPMG revealed the UK accounted for 60% of the region's top ten deals done in the last three months, including rounds for Revolut, Freeline Therapeutics, CMR Surgical, Liberis, Culture Trip and Crescendo Biologics. Additionally, London-based companies attracted the most capital of anywhere in Europe, with the most recent quarter breaking the record for the third-highest quarterly sum of venture money being invested into the city to date.
Beware the reach of HMRC, Brexit bankers told
Financial workers weighing up offers to move to Europe after Brexit may find out that relocating is financially more complicated than they bargained for thanks to the long arm of Her Majesty's Revenues and Customs (HMRC), write Sinead Cruise and Pamela Barbaglia for Reuters.
Old Mutual International and Atomik Research surveyed 147 British expatriates across the world to gain insight into the most common misunderstandings about UK tax law. Nearly three-quarters of those surveyed said they wrongly assumed they would no longer be UK-domiciled after moving, which would free them from UK inheritance tax, while travel between the UK and the new country of residence has to be carefully managed and logged in case the HMRC requests evidence to support an individual's new non-resident status.
Some respondents were also unaware that non-residents have to pay tax on any UK income, such as rental income from a UK property. Workers also need to review insurance policies, wills and other documents transferring power of attorney (POA) which could be rendered worthless after leaving the UK. Half of the respondents to the survey admitted they had no idea whether their wills would be legally recognised outside the UK.
HMRC seeks powers to conduct investigations in secret
The taxman is to be given 'shocking' new powers to trawl bank accounts without the holders being told, write Jack Doyle and James Burton in the Daily Mail. A policy document reveals HMRC wants to be able to keep tax investigations under secret from taxpayers. Under existing rules, HMRC can use 'information orders' to require banks, building societies, accountants, lawyers and estate agents to hand over detailed information held on someone under investigation, but they are permitted to notify their customers. In future, with the approval of a tribunal, banks and other 'third parties' will be prohibited from alerting their customer. Critics warned that relaxing the rules could mean the powers are used much more widely. There were 215 such requests last year.
HMRC unit hunts for 'hidden' offshore assets of the wealthy
The net is tightening on UK taxpayers hiding their assets offshore as HM Revenue & Customs focuses more of its powers on cracking down on tax crimes, writes Lucy Warwick-Ching in the Financial Times. HMRC's specialist investigation department, the offshore, corporate and wealthy unit, has opened 839 investigations into UK taxpayers, with offshore assets over the past year, according to figures obtained by a Freedom of Information request by Pinsent Masons, the international law firm. The unit, which was set up around the time of the Panama Papers leak, sits within its Fraud Investigation Service (FIS) and has vast amounts of data at its disposal since it started receiving information in 2016 on individuals' bank accounts from offshore financial centres. The FIS, which employs 4,500 specialist investigators, collected £5 billion in extra tax from its compliance activities last year.
Suits you, Sir!
James Bond star Sir Sean Connery was discovered to have paid his accountant with his 007 movie costumes, writes George Simpson in the Daily Express. Meg Simmonds, director of the official Bond film archive at EON productions, said the archive had had to purchase back original Bond costumes over years because producer Cubby Broccoli allowed the star to keep them. At one auction she asked who the vendor was and was told: "We're not supposed to disclose that, but it might be Connery's accountant." And it may be the accountant had good reason to sell. In 1984, the Bond star was awarded US$4.1 million against his former accountant, which at the time was reported as the largest settlement in British legal history.