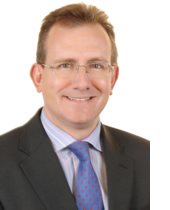 Since my last Briefing we have lived through one of the most dramatic collapses in British political history. When Theresa May called a snap election with the Conservatives 20 points ahead in the opinion polls, it looked like it would be a procession. By the end of the campaign she was clinging on by her fingernails and, far from the "strong and stable" government that Mrs May told the country it needed, she contrived to lose her outright majority.
So it is a badly damaged Mrs May who has now opened negotiations with the 27 EU member states and the European Commission in the world's most complicated divorce. The 'hard Brexit' that she put at the centre of her campaign has been rejected. We will have wait and see what new approach emerges.
Non-doms can probably expect further delays to the introduction of new rules that will see those who have resided in the UK for more than 15 of the past 20 tax years being automatically deemed as UK-domiciled. The government dropped the reforms from the Finance Bill 2017 because parliamentary time was too limited before the general election. Now, in the absence of a clear majority, it seems unlikely that all the abandoned tax measures will be reinstated. Watch this space.
Congratulations to you all for getting past Tax Freedom Day in the UK. In 2017, every penny the average person earned for working up to and including 11 June went to the taxman—from 12 June onwards they are paying themselves. This year, the chancellor gobbled up the first 162 days of our earnings from every source, which was six days more than last year.
Finally, José Mourinho has discovered he is not 'The Special One' when it comes to the Spanish revenue. Instead he is just one name on the growing list of foreign nationals who have been investigated or prosecuted by the Spanish tax authorities. He follows Cristiano Ronaldo, Lionel Messi, Neymar, Radamel Falcao, Javier Mascherano and Angel Di Maria. Ouch.
UK top destination for foreign workers
The UK is by far and away the most popular place to move to among foreign workers, writes Tim Wallace in The Telegraph, thanks to our job opportunities, cultural diversity and good work-life balance. A survey by Deloitte found that 57% of respondents placed Britain named in their top three places to move to, ahead of the US at 30%, Australia at 21% and Canada at 19%. However, the study also found that the majority of highly skilled staff from the Europe think Britain is less attractive following the Brexit vote, and one-third of all non-British workers in the UK are looking to leave within the next five years. The figures underline the importance of reaching a deal with the EU on the future rights of foreign workers in Britain.
BVI companies hold assets of $1.5 trillion
Offshore companies in the British Virgin Islands have assets of more than $1.5 trillion, writes Vanessa Houlder In the Financial Times, twice as high as when estimated at $615 billion by the International Monetary Fund in 2010. Two-thirds of the offshore companies registered in the BVI are used for 'corporate structuring', and more than 140 listed businesses in London, New York and Hong Kong have a unit in the BVI, according to research carried out by Capital Economics on behalf of the BVI government. These units can be used for tax planning, but can also be useful as a tax-neutral hub for investors from different locations. Companies are also attracted by the BVI's legal system, which mirrors British law. A further 25% of the companies represent funds and investment vehicles, while property holdings and family wealth each account for 5% of the overall number.
Foreign investors snap up London homes

A survey of international investment in London housing shows foreign buyers snapped up 3,600 of London's 28,000 newly built homes between 2014 and 2016, writes Robert Booth in The Guardian. According to research commissioned by London mayor Sadiq Khan, more than 70% of the homes bought by foreigners were as rental investments, with 15% bought by companies, one in six of which were in offshore tax havens. Buyers from Hong Kong and Singapore accounted for almost half of all transactions by foreign buyers, followed by Malaysia and China.
Luxury asset lending is on the rise
So-called luxury asset lending — against valuable items, such as classic cars, fine wines, jewellery, artworks and yachts — is growing, particularly among business owners and asset-rich but cash-poor individuals, writes Lucy Warwick-Ching in the Financial Times. Wealthy individuals like luxury asset lenders because they promise discretion, expert valuations and a tailored service, and claim to be able to offer high-end loans within hours. They also tend not to run credit checks and so leave no credit footprint. Experts say customers use the money to close property deals, make a quick investment or pay tax. It tends to be clients with irregular cash flow who have access to bank debt and this luxury asset lending is the top-up, flexible portion of their debt.
House sales slump after Osborne's stamp duty hike
Land Registry data showed that property sales have fallen by 19%, and by 33% in London, in the 12 months since George Osborne's 3% stamp duty surcharge on buy-to-let and second homes was introduced in April last year, writes James Salmon in The Daily Mail. There were 801,694 properties sold in England and Wales between April last year and March this year compared with 983,781 in the previous year. Sales of properties worth £2 million or more, which have also seen their stamp duty rate soar, slumped by a third from 2,539 to 1,701 in London. Nationwide, Britain's biggest lender, revealed that house prices across the country have been falling for the past three months – the first time this has happened since the financial crisis in 2009 – which it also blamed on the stamp duty changes.
Mourinho accused of tax fraud in Spain
Spanish prosecutors have accused Manchester United manager José Mourinho of tax fraud involving €3.3 million between 2011 and 2012, when he was in charge of Real Madrid, according to BBC News. Prosecutors say he used a company in the British Virgin Islands to conceal earnings from the sale of his image rights of over €7 million. Mourinho said that between 2010 and 2013 he had paid income tax at an average rate of 41%, contributing around €26 million to the Spanish revenue.