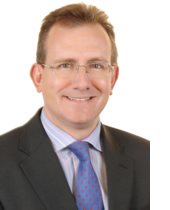 Just as we were about to publish this issue of the Briefing, the massed sound of many sirens in central London alerted us to the suspected terrorist attack outside Westminster Palace. Our thoughts go out to all those affected, directly or indirectly, by this senseless hatred and violence. London is a diverse and resilient city. If this attack was intended to divide the people of London, it will not. Rather, our shared sense of outrage will serve to unite us.
Spring is officially here, the nights are becoming lighter, the temperature is getting (slightly) warmer – and on Sunday the UK will move to British Summer Time and we all miss an hour of sleep. Many of you will no doubt have been losing sleep since last June, when the British people voted to leave the EU. Now, nine months down the road, the Queen has given Royal Assent to the European Union (Notification of Withdrawal) Act, which gives Theresa May the legal power to start Brexit negotiations with the EU.
May has now informed the European council that she will trigger article 50 on 29 March to start the formal two-year negotiation period – but European sources immediately insisted that the UK could be forced to wait until June to embark on formal talks. You couldn't make it up. It is therefore very reassuring to hear that London is expected to remain the European "city of choice" for the wealthiest people in the world.
It is also reassuring that the Supreme Court has overturned the Court of Appeal decision in Ilott v Mitson, reaffirming people's right to leave money to those they want to inherit. Amidst all the talk about the mother's will being ignored, however, it is worth noting that, in the absence of any will, the outcome would have been much less "desirable" – at least for the charities and the deceased. In that situation her estate would have passed in its entirety to her daughter. If you haven't yet made a will, get on with it.
It is remarkable to learn that the tax burden shouldered by Britain's wealthiest has almost trebled since the 1970s, a decade which people of my vintage have always regarded as the high water mark of personal taxation in the UK. It suggests that if "the pips were squeaking" then, now they are being ground into dust. And that's before the final insult of the new probate increases, which are miraculously turning a fee into a tax. What would the Donald make of it all? Let's see how he gets on with scrapping AMT. After all he appears to have 31 million reasons for doing so.
---
London to remain a "magnet for global super-rich despite Brexit"
London will remain the "city of choice" for the wealthiest people in the world despite the UK's decision to leave the EU, writes Rupert Neate in The Guardian. According to a report by property consultants Knight Frank, the number of UK-based ultra high-net-worth individuals (UHNWIs) – those with more than $30 million (£24.2m) in assets – is expected to increase by 30% to 12,310 over the next decade.
Liam Bailey, Knight Frank's head of research, said the UK's membership of the EU was less important for the world's richest people than the general population. "In a European context, London is without doubt the dominant city for the wealthy," he said. "London is just more accessible for more wealthy people, it is more convenient, more connected and more open than other cities. London attracts talent from around the world, and it will continue to do so." While the population of UNHWIs in the UK, which has increased by 28% over the past decade, is expected to keep rising, the number of super-rich on the continent is expected to remain flat or decrease. More than 10,000 HNWIs left France last year, 6,000 Italy, 3,000 Greece and 2,000 Spain.
Landmark case upholds people's right to leave money to those they wish
The Supreme Court has overturned a decision to increase the sum of money left to a woman by her estranged mother, who left her entire £500,000 estate to three animal charities, writes Jamie Grierson in The Guardian. The protracted dispute over Melita Jackson's will has made its way through the courts since her death, at 70, in 2004. Her estranged only child Heather Ilott applied under the Inheritance (Provision for Family and Dependants) Act 1975 for "reasonable financial provision" from her mother's estate. In 2007, the County court awarded her £50,000 on the grounds that her mother had acted in an "unreasonable, capricious and harsh" way. In 2011, the Court of Appeal decided that sum was insufficient and increased it to £163,000. The charities appealed. The Supreme Court ruling reverts to the original decision meaning that Ilott will receive only £50,000.
Tax burden on UK wealthy has trebled since 1970s
The tax burden shouldered by Britain's wealthiest has almost trebled since the 1970s, write Katie Morley, Richard Dyson and Patrick Scott in the Daily Telegraph. Analysis of nearly four decades of tax and income records shows high earners are now responsible for paying a higher proportion of Britain's total income tax bill than at any other point during the post-war era. The top 1% of income taxpayers, who earn in excess of £162,000 a year, now pays 27% of all income tax. By comparison under James Callaghan's notoriously "high tax" Labour government in 1976, the top 1% paid just 11% of total income tax receipts. In addition today's top 10% of taxpayers, who earn over £51,400, now pay 59% of total income tax, up from 35% in 1976. Conservative politicians warned that the tax burden on the wealthy had reached a point where it was in danger of damaging the economy.
Probate fee hike will earn Treasury £1.5 billion over five years
Philip Hammond is being urged to ditch a "sneaky" hike to probate fees that will hand the Treasury a £1.5 billion windfall, writes James Tapsfield and Victoria Bischoff in the Daily Mail. Families currently pay £215 to get permission for probate but the fees are set to rocket in May with new levels ranging from £300 to £20,000 depending on the value of the estate – and will be in addition to inheritance tax. Budget documents show that by 2022 the government will earn £350 million a year from probate fees, a £115 million increase on current levels.
Probate fees have typically just covered the registry's administration and staffing costs but the Budget documents reveal that the fees are now being classified as a tax in the National Accounts. George Hodgson, chief executive at the Society of Trust and Estate Practitioners, said: "The government calls it a probate fee. But it's clear from the figures that it is really just a backdoor tax on bereaved families – yet another attack on classic middle England."
Donald Trump's 2005 tax return leak reveals $38m bill
A leaked partial tax return shows US President Donald Trump paid $38 million (£31m) in tax on more than $150 million income in 2005 – an effective tax rate of 25% – according to BBC News. The two pages of tax return, revealed by US TV network MSNBC, showed he paid $5.3 million in regular federal income tax, plus $31 million in alternative minimum tax (AMT), and almost $2 million in self-employment taxes. It also showed he wrote off $103 million in losses. It gave no details on income sources. MSNBC said they received the document from financial journalist and Trump biographer David Cay Johnston, who received it in the post from an anonymous source. Cay Johnston speculated that the leak could have come from Trump himself. During last year's election campaign, Democratic candidate Hillary Clinton accused Trump in a debate of paying no federal income tax. He responded: "That makes me smart."