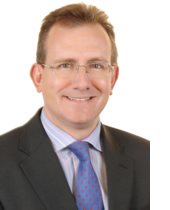 I hope you all enjoyed the Easter break as much as British Prime Minister Theresa May appears to have done. It was after a five-day walking holiday in Snowdonia that she headed back to Westminster and surprised pretty much everyone by calling a general election for 8 June. May, who had repeatedly ruled out an early election, said that she had "recently and reluctantly" decided that a snap election was the only way to secure a strong mandate for the high-wire Brexit negotiations and enhance her leverage in Brussels.
"We need a general election, and we need one now," Mrs May said, "because we have at this moment a one-off chance to get this done while the European Union agrees its negotiating position and before the detailed talks begin." While there are grounds for apprehension about any election, it will be better for both the UK and the EU if Mrs May gets the flexibility she needs to negotiate.
As a result of the UK general election, more than half of the Finance Bill – 72 out of 135 clauses – has been put on hold, including all of the provisions effecting changes to the taxation of non-UK domiciled individuals and non-UK resident trusts (see below). We still expect the changes to be implemented in their current form. There has been some discussion about whether the changes will be delayed until 2018, but our view is that the changes will take effect and will probably be backdated to 6 April 2017.
The election call came barely two weeks after Mrs May invoked the EU's Article 50 exit clause when the UK's ambassador to the EU, Sir Tim Barrow, handed in the prime minister's "notification of withdrawal" letter to Donald Tusk, the European Council president. Tusk said: "After nine months, the UK has delivered." It was good joke. Let's hope that healthy levels of humour can be maintained throughout the two-year divorce proceedings. We're going to need it.
---
Brexit begins as Theresa May triggers Article 50
Theresa May triggered a two-year countdown to Britain's breach with Europe by serving notice to Brussels that she intends to end their 44-year relationship in pursuit of a new place for the UK in the global order, write George Parker, Kate Allen and Arthur Beesley in the Financial Times. The six-page "notification of withdrawal" letter stated a desire for a "deep and special partnership" between the UK and the EU but also conveyed a warning that EU security would be "weakened" if Britain left the bloc without a new comprehensive deal with Brussels. Mrs May also called for early technical talks on a "bold and ambitious free trade agreement" that would cover financial services, including new mechanisms to create a level regulatory playing field between the UK and EU.
Stamp duty pushes down London house prices
House prices in parts of London have tumbled by up to 15% in the past 12 months as a result of higher rates of stamp duty introduced by the former Chancellor George Osborne before he was sacked, writes Hugo Duncan for the Daily Mail. "Asking prices have been revised down as a result of higher rates of stamp duty," said Tom Bill, head of residential research in London for Knight Frank. However the "price declines may be close to bottoming out" as the fall in the pound following the Brexit vote makes property in Britain more attractive to wealthy foreign buyers. There are also signs that overseas investors worried about looming elections in France and Germany and the outlook in the US under Donald Trump are ploughing money into the UK.
Exporters enjoying Brexit "sweet spot"
British exporters are benefiting from an economic "sweet spot" because the pound is weak and there has not been any disruption from Brexit – but companies have also been warned that it might not last for long, writes Tim Wallace in The Daily Telegraph. Bank of England deputy Governor Ben Broadbent said: "Sterling fell sharply after the referendum and, despite the strength of consumption since then, has remained close to record lows. But the UK's trading rules are for the time being unchanged. The result is that the costs and ease of exporting are unchanged but the returns to it significantly higher. With the world economy looking better than for some time the circumstances for the tradable sector could hardly be more propitious."
"Non-dom" tax change to hit thousands of returning expats
Thousands of British expats face significant bills if they return to the UK after new "non-dom" tax rules come into force in April, writes Vanessa Houlder In the Financial Times. HMRC stands to collect an extra £995m by April 2021 from removing non-dom status from those living in the UK for 15 out of the past 20 years and from Britons returning to the UK despite having made their permanent home abroad. If expats with a British "domicile of origin" now return to the UK, they will be taxed on income and gains from any offshore trusts or companies they owned. They will also fall into the UK inheritance tax net, subject to a 12-month grace period. The changes have caused consternation in Hong Kong and Singapore.
Government proposes overseas property ownership register
Overseas companies holding property in the UK could be required to declare who really controls them, according to the Press Association. Business minister Margot James has set out plans for what was said to be the world's first public register of the "beneficial owners" of foreign companies and other legal entities with property in Britain. The register would also include the beneficial owners of overseas-registered firms bidding for central government contracts. The Department for Business, Energy and Industrial Strategy (DBEIS) said that since 2004, more than £180 million worth of UK property had been identified as the suspected proceeds of corruption.
Why the City remains the place to be
"Do buildings matter?" asks Harry Wilson in The Times. UBS has already opened one, Deutsche Bank is in negotiations to rent one, and Goldman Sachs is building one. Back in the early 1990s when London was in a real fight with Frankfurt for financial dominance of Europe, Britain took the view that bums on seats were key to securing the City's place. The premise was to attract the people with generous personal tax rates and allow an ecosystem to grow around them that would cement London's position, figuratively and literally. That has transformed the City into not just a banking hub, but also a legal, accounting and financial technology powerhouse. The banks came and the builders built, as the City skyline attests.