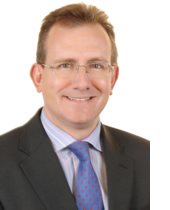 Chancellor Philip Hammond is championing Britain's £7 billion Fintech sector as the antidote to Brexit. He told a meeting of financiers in London that investment in UK Fintech more than doubled last year, far outpacing the funding of EU rivals – Germany, France and Sweden – and that the UK's "doors will always be open to the innovators and inventors" in this space.
Addressing the government's inaugural International FinTech Conference in the City of London, he said: "We can't remain the number one place for FinTech and the other technologies of the Fourth Industrial Revolution by simply relying on our ingenuity, talent and openness. We have to go out and get the business."
I couldn't agree more and our team in the UK is pushing this message as hard as we can across Sovereign worldwide. The UK offers a range of tax incentives and programmes to promote competition and innovation – the Enterprise Investment Scheme, the Seed Enterprise Investment Scheme, Entrepreneurs' Relief, Research and development tax credits and the Patent Box scheme, where companies pay a lower rate of corporation tax on profits earned from their patented innovations.
Hammond stressed the importance of trade agreements being struck with Asia as he suggested the region will be key to the future success of the UK economy. He also insisted that the UK would remain open to talented workers from across the globe. "We need to continue to attract the brightest and the best from around the world to these shores – and we will."
There are a number of different types of UK business and entrepreneur visas to choose from – the Tier 1 UK exceptional talent and entrepreneur visas and the UK sole representative business visa – and another good reason to relocate to the UK is to take advantage of the UK company as a highly tax efficient investment holding vehicle for the receipt of foreign dividends.
Since 2009 foreign dividends received by a UK company have generally been exempt from UK corporation tax and by utilising the UK's network of over 100 double tax treaties, UK companies can also mitigate source withholding tax on the overseas dividend. Last year's changes to the Substantial Shareholdings Exemption (SSE) rules, which provide an exemption from capital gains for disposals of shares by companies that meet certain conditions, should also allow more gains to be exempted.
These factors, together with the high status in which the UK company is perceived, represent compelling reasons for using a UK company for market entry, trading, holding or investment.
Financial services bosses back the City to remain Europe's hub after Brexit
The vast majority of global financial services bosses believe London will remain at the pinnacle of the European industry after Brexit, writes Jasper Jolly for City AM. Some 88% of the more than 100 senior leaders surveyed by Lloyds Bank believed the UK would remain the most prominent hub for financial services even after the UK leaves the EU.
Brexit remained the biggest single risk on the horizon for the bosses, with more than half the firms surveyed saying it was a significant concern, but this was tempered by a belief from the majority of firms that revenues would continue to rise and that job moves will be limited. City of London Lord Mayor Charles Bowman said that any Brexit job losses would be more offset by innovation in the capital's Fintech sector. He said: "We've created something and stolen a march on global competition. If there are to be one or two jobs going, they're likely to be the jobs that won't be here in five to 10 years' time."
Russia considers setting up tax havens in wake of sanctions
The Russian government is considering launching two new offshore financial centres (OFCs) with special legal systems, writes Christopher Copper-Ind in International Investment. The proposed OFCs would be located on Oktyabrsky Island in the Kaliningrad Region and Russky Island in Primorsky Territory, close to Vladivostok. Their establishment would be with the implicit aim of supporting those Russian businessmen, senior officials and companies currently targeted by international sanctions. The companies would be guaranteed a raft of tax privileges and the right not to disclose sensitive information. The Russian-language Vedomosti newspaper reported that the legislation was expected to be signed into law during the Moscow parliament's current session this spring. According to recent estimates, Russian figures with ties to the Putin regime own UK properties worth nearly £1.1 billion, most of it in London, although the true value is likely to be far greater.
Hunt breaks anti-money laundering rules in property deal
Health Secretary Jeremy Hunt broke anti-money laundering rules when he failed to declare his 50% interest in a property firm to Companies House, writes Anna Mikhailova in The Telegraph. Hunt should have declared he was a 'Person with Significant Control' (PSC) within 28 days but failed to do so, breaching the Companies Act. The law was also breached by his failure to declare his co-ownership of the company within 28 days. Hunt's spokesman said: "This was an honest mistake by Jeremy's accountant, which was rectified as soon as it was brought to their attention by a member of the public." Despite Hunt also breaking Parliamentary rules, the Cabinet Office said they "consider the matter closed". Sir Alistair Graham, the former chair of the Committee on Standards in Public Life, said if Hunt did not face consequences this could suggest there is "one rule for the political elite and another rule for the rest of the population or the business sector".
Footballers face potential ruin over tax avoidance scheme
A total of 129 top footballers are being investigated by HM Revenue & Customs (HMRC) over £250 million worth of investments in a tax avoidance scheme, writes Jeremy Armstrong in The Daily Mirror. The footballers include a former Manchester United star who invested £33.5 million, a mix of his own money and a bank loan, in a film-based project that allowed him to significantly reduce the duty he paid on his Premier League salary.
The scheme, promoted by Kingsbridge Asset Management, offered tax relief on money invested in films. An investor could be asked to pay £100,000 into the scheme, which would then be boosted by a bank loan of £900,000, taking their total investment to £1 million. They could delay paying tax on all of this money for the duration of the scheme, often 15 years. HMRC is now trying to claw back at least 70% of the amounts put in, plus interest and fines, meaning they are likely to repay close to what they put into the scheme.
Londoners pay UK's highest stamp duty
London residents are the biggest contributors to stamp duty, paying at least four times more on average than the rest of the country, writes Oscar Lopez for City AM. According to analysis from London Central Portfolio (LCP), London contributed 39% to the UK's total stamp duty receipts of £9.5 billion. London buyers paid an average of £27,232 in stamp duty: by comparison, buyers in England and Wales paid around £7,161 on average. Two London boroughs alone, the Royal Borough of Kensington and Chelsea and the City of Westminster, contributed in excess of £600 million in stamp duty.
Overall, residential stamp duty receipts increased by £1.3 billion in 2017, according to recently published statistics by HMRC. About a fifth of these receipts were generated by the additional 3% tax paid on buy to let properties and second homes. These properties generated £4.1 billion of stamp duty receipts, 43% of the total tax take.