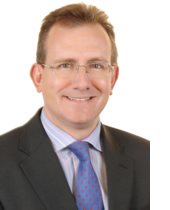 As the talks in Brussels seem to veer between a rock and hard place, Brexit is still the top risk facing UK businesses although confidence has rebounded since the general election. According to the latest survey of CFOs by Deloitte, 60% believe the business environment will deteriorate when the UK leaves the EU, down from 72% in the previous quarter. Some 14% foresee a better long-term business environment, up from 8% in the previous survey. Just over a quarter of CFOs said that they were more optimistic about the prospects for their company than they were three months ago, up from 18% at the end of the second quarter. The level of uncertainty facing their business was rated as high or very high by 34% of respondents, down from 43% in the previous quarter.
It is also interesting to see how Brexit is playing out with our neighbours as they jostle to take advantage of relocations from London. The French parliament has just adopted a package of measures for 2018 that includes scrapping the wealth levy on everything except property assets — in effect cutting the tax by 70%. A 30% flat tax rate will also be introduced on capital gains, dividends and interests — a longstanding demand from investors and entrepreneurs.
This goes directly against the most recent recommendations of the IMF, which suggests that major economies should raise taxes on high earners. The Fund said many rich countries could take advantage of benign economic conditions to raise taxes in order to reduce deficits and tackle inequality. It urged governments to consider different types of wealth taxes and to increase capital gains taxes. It said that taxes on land and property were "both equitable and efficient, and remain underused".
Meanwhile Swiss bank UBS analysed 12 cities across the world to identify where people could best enjoy their retirement. Its International Pension Gap Index is based on 'average Jane', who represents a 50 year-old single woman, with one adult child, who earns the median wage and has not saved for "anything more than a rainy day" before entering her final decade in work.
Zurich was ranked as the best place to retire because Jane would only have to save around 11% of her monthly income to sustain her basic lifestyle in retirement. London and New York were ranked seventh and eighth, with Jane needing to save 47% and 49% respectively. Taipei, where Jane would need to save 157% of her salary every month, was ranked lowest.

And as our clocks have just gone back an hour for the winter solstice, here are some news items that may provide food for thought as the long evenings draw in. The final item in particular may make the onset of winter a little less threatening.
---
Duke of Westminster avoids massive death duties through family trusts
The late Duke of Westminster escaped paying inheritance tax on the bulk of his multi-billion fortune, writes Andrew Levy in The Daily Mail. Probate records showed Gerald Grosvenor, who died aged 64 in August last year, left a personal estate of £743.4 million, reduced to £616.4 million after debts and liabilities. Most was left in trust with the income going to his widow Natalia, but his trustees were given the power to transfer all or any of the capital to her. Some £21.1 million was also given to charities.

The UK's inheritance tax of 40% of any assets worth over £325,000 is not payable on anything left to a spouse or on charitable donations. The rest of his estimated £9.35 billion estate appears to have been in family trusts which were passed on to his only son Hugh, 26, now the 7th Duke of Westminster. If it had been applied to the late Duke's entire wealth, the liability would have been around £3.4 billion. However, a 6% charge of the value of a trust's assets is levied every ten years on any wealth that was transferred as of March 2006.
£18 million London house to be sold in bitcoin
A house valued at £18 million is to be put up for sale in the Notting Hill district of London – but the vendor will only accept payment in digital currency bitcoin, writes Arjun Kharpal for CNBC. Lev Loginov, co-founder of property investment company London Wall, which bought the property in 2013, said he hoped that cryptocurrencies would soon be widely used for property sales. He also believed that property ownership records could be transformed with blockchain technology.
He admitted that the proposed transaction was at an experimental stage and his company was trying to work out the details of the sale – not least, how to pay the tax due on the sale to the UK tax office. It has also hired a business intelligence firm and lawyer to ensure that any payment comes from legitimate sources. The quoted price tag equated to over 4,000 bitcoin at current prices.
Fintech boom drives record number of UK trademark applications

A boom in new fintech innovations saw UK financial services firms register a record number of trademarks in 2016, writes Ben Chapman in The Independent. According to research by professional services firm RPC, companies in the sector registered 4,228 trademarks last year, up from 3,141 in 2011. The use of trademarks in financial services is popular because it is relatively easy for competitors to copy financial products, meaning that they can become commoditised. Investment in fintech is the driving force behind the sharp rise in the last five years.
HMRC estimates that multinationals avoid up to £5.8 billion per year in UK

Multinationals avoided paying as much as £5.8 billion in UK corporate taxes last year by booking profits in overseas entities, a 50% increase over previous government forecasts, writes Madison Marriage in the Financial Times. The sharp increase reflects a more aggressive interpretation of corporate tax laws since 2015, when new legislation was introduced to crack down on 'transfer pricing' arrangements – transactions between different corporate entities belonging to the same multinational group.
ATED 'mansion tax' could hit buy-to-let investors
A tax designed to affect only the very wealthy could now catch out everyday landlords thanks to changes in its implementation and soaring house prices, writes Sam Meadows in The Daily Telegraph. The annual tax on enveloped dwellings (ATED) was originally introduced in 2012 to prevent buyers avoiding stamp duty by buying properties through corporate vehicles. It initially applied only to house worth more than £2 million but now applies to company-owned properties worth more than £500,000.

ATED applies if a property is owned by a limited company and is either empty or lived in by a 'linked person'. Properties that are rented out privately are exempt, but the owner must file a return in order to avoid penalties. Experts are concerned that many landlords may not realise their properties are now liable for ATED. The situation could be exacerbated as landlords rush to register limited companies in order to get round changes to tax relief on mortgage payments, which are currently being phased in.
StanChart faces probes in Guernsey and Singapore over $1.4 billion in client transfers

Standard Chartered is being investigated by regulators in Guernsey and Singapore over a $1.4 billion transfer of funds between the two countries on behalf of Indonesian clients at its private bank, writes Martin Arnold in the Financial Times. The transfer was made in the second half of 2015, shortly before of tighter disclosure rules in Guernsey under the OECD's Common Reporting Standard. The transfer was flagged up as potentially suspect by staff at StanChart because the clients had links to the military and had assets worth tens of millions of dollars while their annual incomes were only in the tens of thousands. It was self-reported to regulators.
Craft beer boom pushes number of UK breweries past 2,000
More than 300 new breweries were launched in the UK last year due to the boom in craft beer sales, writes Angela Monaghan in The Guardian. The number of new breweries rose by 18% in 2016 to 1,994, according to a report by accountants UHY Hacker Young. The trend has continued in 2017, with the number of breweries exceeding 2,000 for the first time since the 1930s.
"The craft beer boom has reversed around 70 years of consolidation in the brewing industry and there is plenty of growth still to come," said James Simmonds, partner at UHY Hacker Young. It said smaller breweries also continued to benefit from a tax break introduced by then chancellor Gordon Brown in 2002, paying 50% less beer duty than their larger counterparts.