Introduction to the Group
---
Sovereign opened its first office in Gibraltar in 1987 and has since grown into one of the largest independent corporate and trust service providers with a presence in over 20 jurisdictions around the world. We currently manage over 20,000 structures for a wide variety of clients – companies, entrepreneurs, private investors or high net worth individuals (HNWIs) and their families – and have assets under administration in excess of £20billion.
While some of our clients are based only in a single location, many are international businesses with subsidiaries, investments or employees, or families with assets and family members, spread across different countries. We have over three decades of experience in managing corporations and estates with complex structures in multiple jurisdictions and the legal, tax and compliance issues that arise when the laws of several jurisdictions may apply.
We advise on all aspects of the design and implementation of structures, using companies, funds, trusts and foundations and we also provide the support to maximise opportunities and achieve long-term sustainability. We pride ourselves on the exceptional breadth and depth of our technical knowledge; our culture is entrepreneurial but we are fully committed to maintaining client compliance and promoting ethical conduct.
We hold over 30 professional licences to act as corporate service provider and/or professional trustee from the jurisdictions in which we operate around the world. To obtain these licences, Sovereign has demonstrated its financial stability, its probity, the professional competence and integrity of its staff and the robustness of its systems.
Sovereign Mission and Vision
---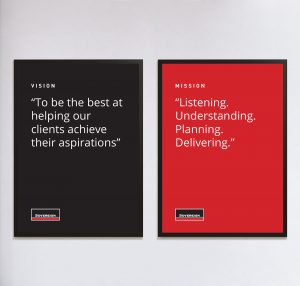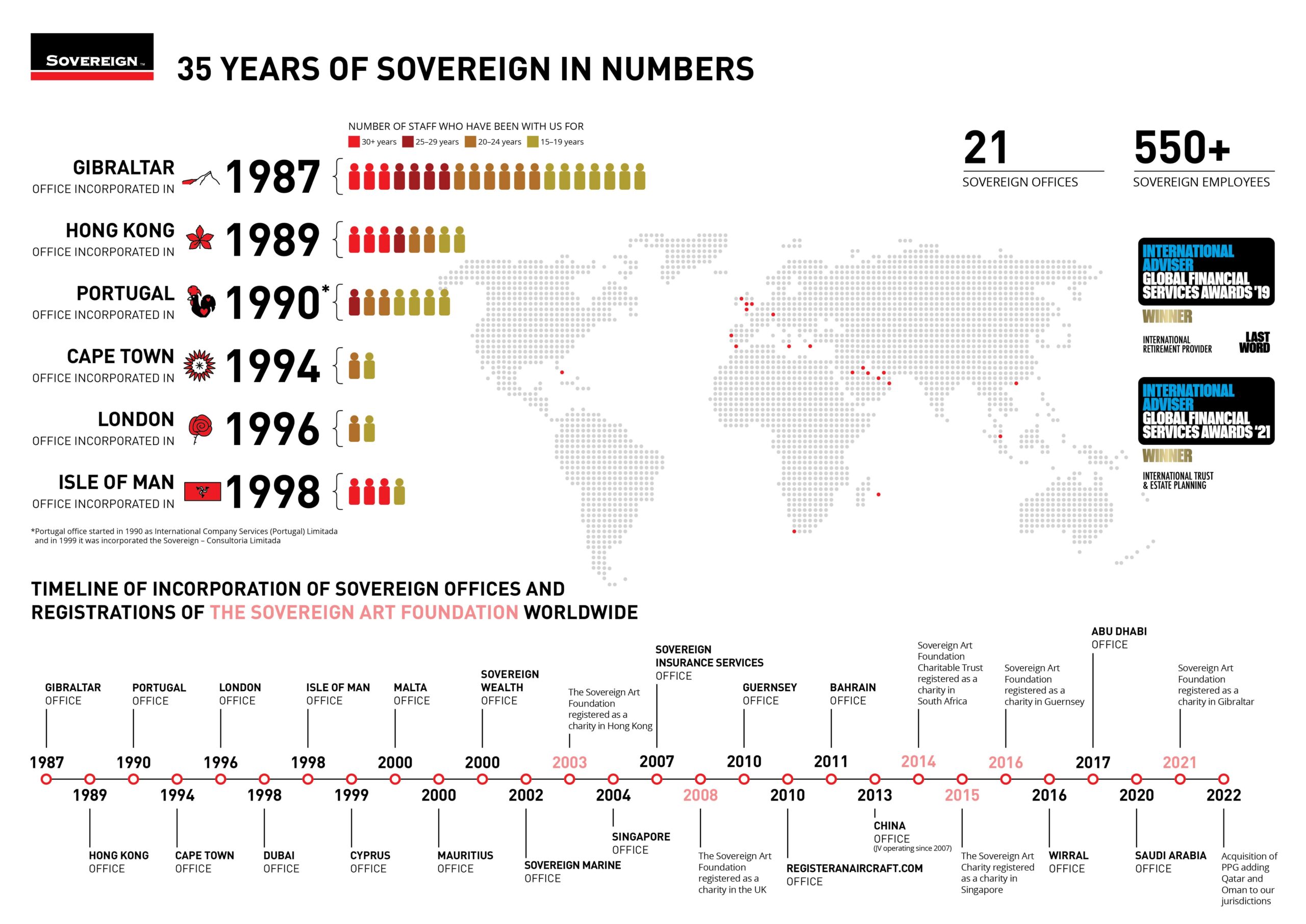 Ownership
---
Ownership
---
The Sovereign Group is a privately-owned, independent service provider. It is co-owned by senior staff across our worldwide office network.
Expertise
---
Expertise
---
Sovereign employs teams of highly qualified and experienced lawyers, accountants, pension technicians, administrators, managers and tax advisers across its global office network. Independent actuarial support is also available for more complex retirement planning cases.
Awards
---
Awards
---
International Advisor
Global Financial Services Awards, 2018 and 2021 Winner
International trust and estate planning firm
International Advisor
Global Financial Services Awards, 2019 Winner
International retirement provider
Hong Kong Council of Social Service
"Caring Company" 2018, 2019, 2020, 2021
Inspiring corporate social responsibility though caring for the community, employees and the environment
HKMOB Awards "Asia's Most Outstanding Corporate and Trust Services Group of the Year" 2022.