Portugal's Golden Visa: Your Pathway to the EU – an Investment Property, and Exciting Fiscal Advantages
---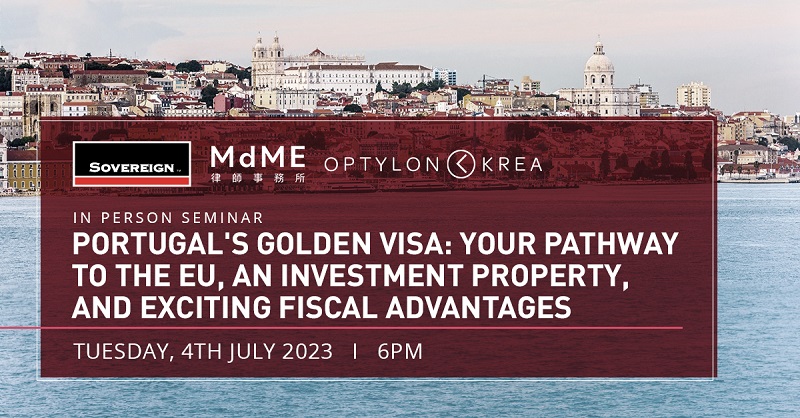 The Portuguese Government is proposing a reform of its 'Golden Visa' Programme, which has attracted almost €7 billion in investments from over 12,000 visa holders since it was created in 2012.
Our expert speakers will provide invaluable insights into the benefits and requirements of the Golden Visa programme, including the best current eligible investment opportunities. In particular, the seminar will explore:
European Mobility with Minimal Obligations: Just 7 days of stay per year
Investment Options: Own a Portuguese investment property or opt for a Diversified Investment Fund
Additional Benefits: Major fiscal advantages with Portugal's Non-Habitual Residence Program if you decide to move to Portugal
Participate in an Interactive Q&A Session to alleviate concerns and gain expert guidance on navigating the Golden Visa application process amidst the ever-changing geopolitical landscape
Speakers
Simon Denton – Managing Director of Sovereign (UK) Ltd
Diogo Garcês Marques – International Counsel at law firm MdME
Valentina Sofijanic – UK Country Representative for real estate developer Optylon Krea
Date & Time
Tuesday, 4 July 2023
Registration and light refreshments from 5.30pm
Seminar to run from 6pm to 7.15pm, inclusive of Q&A
Refreshments and networking from 7.15pm to 9pm
Venue
The Hall & Lightwell at St Martin-in-the-Fields Church,
Trafalgar Square, London WC2N 4JJ
Access via the Glass Entrance Pavilion
on Church Path, to the northside of the church.

About the Speakers
Simon Denton – Managing Director of Sovereign (UK) Ltd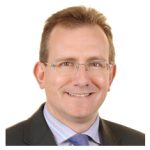 Simon has over three decades of experience and expertise in the provision of corporate and trust services, market entry and international tax planning. His career started with The Consult Group in Andorra, before joining Sovereign in 1990 in Gibraltar, where he also served two terms as Chair of the Association of Trust & Company Managers and was a member of the Gibraltar Government Financial Sector Legislation Committee. He moved to London in 1996, to set up Sovereign's UK office, where he continues as Managing Director. Simon is the founder and Chairman of International Professionals Association and is a regular speaker at tax and financial services conferences worldwide.
Diogo Garcês Marques – International Counsel at law firm MdME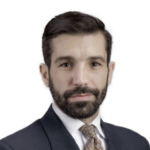 Diogo is a distinguished International Counsel who specialises in Portuguese real estate, fund investments, and immigration processes. With a strong professional background in Real Estate and Corporate Law, Diogo provides unique insights into the vibrant Portuguese market. Also, as the Chief Representative of the Portugal-China Chamber of Commerce & Industry (CCILC) in Shanghai, he has facilitated multiple successful international investments. If you're considering investing in Portugal's real estate market or seeking a Golden Visa, Diogo is your go-to contact.
Valentina Sofijanic – UK Country Representative for Optylon Krea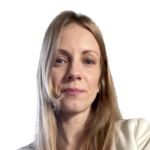 Valentina Sofijanic is the UK representative for Optylon Krea, a Pan-Mediterranean real estate development and investment management company with €1.8 billion in investments across Portugal, Turkey, and Eastern Europe. With over five years of experience within the group, Valentina has a deep understanding of business development and property investment. Dividing her time between London and Lisbon, she works directly with property and fund investors and possesses expert knowledge of the investment ecosystem in Portugal.