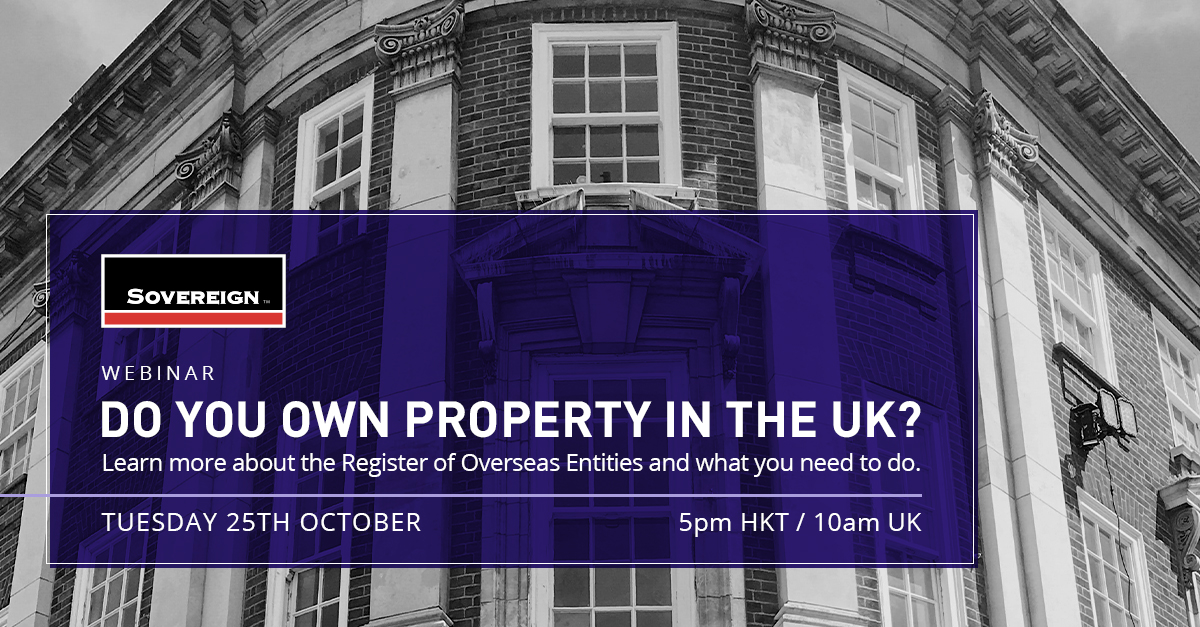 Sovereign Trust (Hong Kong) hosted a live online webinar
DATE: TUESDAY 25TH OCTOBER
Time: 5pm HKT / 10am UK time
Speakers: Alan Fong, Stuart Stobie and Josephine Rocca
The UK's new Register of Overseas Entities ("ROE") opened on 1 August 2022 through the new Economic Crime (Transparency and Enforcement) Act 2022.
The new ROE is held by Companies House and requires overseas entities – a company or a trust which has a corporate trustee – that own land or property in the UK to declare their beneficial owners and managing officers.
There will be severe sanctions for those who do not comply, including restrictions on buying, selling, transferring, leasing or charging their land or property in the UK.
Watch this webinar to see how this affects you and what actions you need to take before the 31st of January 2023.