A live webinar panel discussion on doing business in Hong Kong and the Greater Bay Area with industry experts from Sovereign, Tanner De Witt and King & Wood Mallesons.
Date: Thursday 20th August
Time: 4pm – 5.00 pm HKT (9am – UK/10am – SA/12pm – Dubai)
Our expert panel will discuss the following important topics:
Greater Bay Area (GBA) – What it entails, new policies and Hong Kong's role in GBA;
China & Hong Kong Government support for innovation, design & technology;
How the enforcement of civil and commercial judgments between Hong Kong and the Mainland can be used to great effect when cross-border disputes arise in GBA;
Business as usual for Hong Kong and GBA after the enactment of the National Security Law – potential impact on capital markets and data privacy?
Hong Kong has had a lot to deal with the last 18 months including the US-China trade war, enactment of the National Security Law and its related protests, Trump ending Hong Kong's special trade status as well as COVID-19. The real impact of these events on the city are still to be seen. However, Hong Kong has been extremely resilient and agile in dealing with great adversities in the past. It should not be any different this time around if history is anything to go by.
During all this uncertainty there continues to be a strong drive to implement the ambitious plans drawn up for the Greater Bay Area (GBA), and its goal of building a world-class city cluster across the Guangdong-Hong Kong-Macau region. As preferential policies for the region are put in place and barriers are taken down it is more than just "business as usual". By 2030, the region is expected to play a leading role in advanced manufacturing, innovation, shipping, trade and finance.
Being the most open and international city in the GBA, Hong Kong is known for its status as an international financial hub with renowned professional services and a cutting-edge technology ecosystem. Multiple opportunities are brought about by initiatives such as GBA, Belt and Road, Incubation Programmes and Technology Funding Schemes. Companies continue to leverage Hong Kong's premier infrastructures and sound legal system to benefit from the enormous Chinese markets and grow their business globally.
Speakers: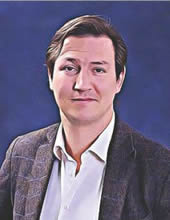 Robbert Gorris, Director – Sovereign China
At Sovereign China Robbert works with companies and provide them with experience in market entry strategy for China. He provides them with his knowledge of the Chinese market gains during his 8 years in China working with SME's who wanted to enter China.Before joining Sovereign Robbert was General Manager at the Belgium, Netherlands Luxembourg Chamber of Commerce in Beijing (BenCham).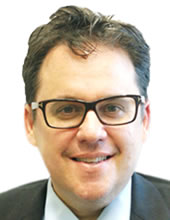 Mark Schaub – International Partner – King & Wood Mallesons
Mark specialises in foreign direct investment, M&A and restructuring in China. He is familiar with China issues faced by companies of all sizes and is a trusted advisor to many companies ranging from family owned businesses to Fortune 500 companies.Mark is global co-head of our firm's consumer practice where he worked with international brands large and small to enter, grow and exit China. He has worked with many cosmetic brands on market entry, distribution, compliance and animal testing issues among others.
Mark has worked as a lawyer in Shanghai since 1993. He was the first foreign partner to join our China firm in 2000. He has been consistently awarded Asia Law's "Lawyer of the Year" for corporate work and appears in many guides such as Chambers. Since August 2018, Mark has been splitting his time between London, Frankfurt and Shanghai.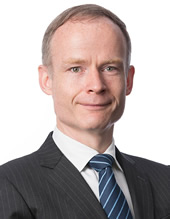 Padraig Walsh, Partner Corporate and Commercial – Tanner De Witt
Pádraig's practice focuses on venture capital and related corporate work. His work encompasses advice on private equity and debt financings, leading on investment negotiations and completion, and preparing documents to implement deal terms. He also advises on the range of common issues for emerging companies, such as corporate structuring, IP licensing, personal data privacy, equity incentive plans, and shareholder disputes. He represents both investors, strategics, and founders. He is a member of the Fintech Association of Hong Kong, ITechLaw, and PrivacyRules.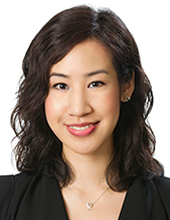 Veronica Chan, Solicitor, Insolvency and Restructuring – Tanner De Witt
Veronica has been a part of the award-winning Tier 1/Band 1 Restructuring and Insolvency team at Tanner De Witt since 2015. She acts and advises in a variety of bankruptcy and insolvency proceedings, including acting for liquidators, receivers, creditors and directors. She also advises and acts in general commercial litigation including shareholders' disputes, commercial and contractual disputes. The disputes Veronica advised and acted upon include litigation in various jurisdictions.Although not practising PRC law, Veronica is a Mandarin speaking Hong Kong lawyer who has a strong network of contacts in Mainland China and has been dealing with various cases involving PRC elements.