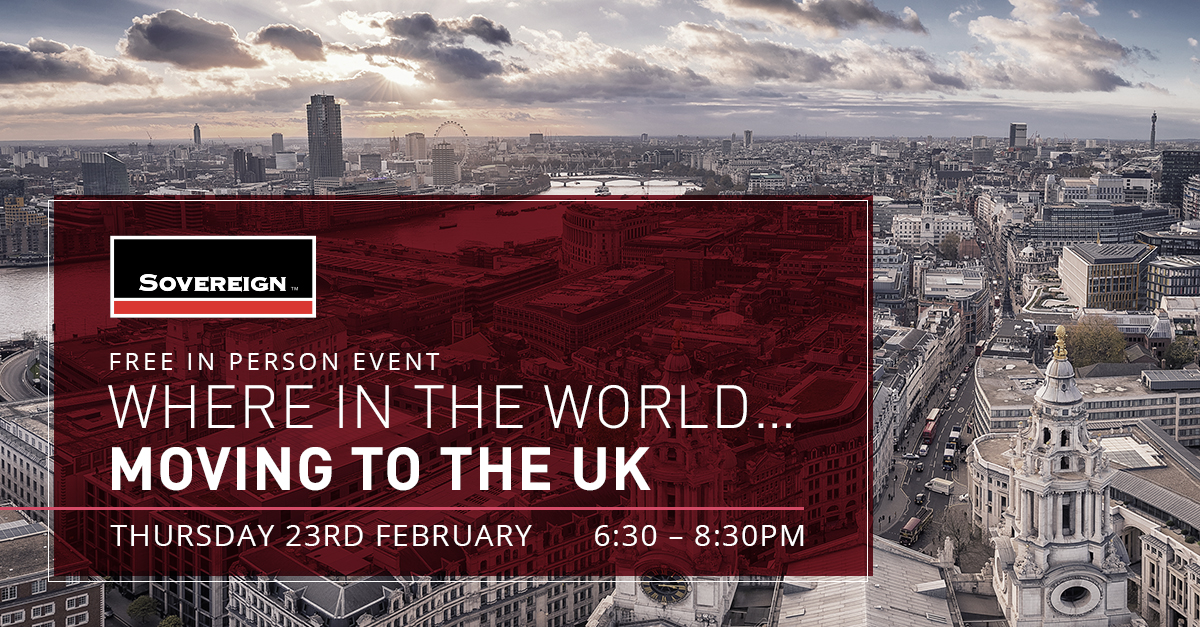 AN IN-PERSON EVENT
WHERE IN THE WORLD… MOVING TO THE UK
DATE: Thursday 23rd February
TIME: 6:30 – 8:30 with drinks and networking. Seminar will start at 7pm.
VENUE: The Hive Central X CCG Commons
3/F, Chinachem Tower, 34-37 Connaught Rd Central, Central
SPEAKERS:
Stuart Stobie – Managing Director, Sovereign Corporate & Trustee Services Ltd (UK)
Laurence Lancaster – Barrister-at-law, Group Head of Tax, The Sovereign Group
The first in our series, 'Where in the World' will be looking towards the UK as it continues to be the number one destination for attracting foreign direct investment in Europe, and third globally after the US and China, a proven long-term return on investment for international businesses and an excellent quality of life.
Anyone in Hong Kong who are looking to relocate or invest in the UK will need to ensure that they have a clear understanding of the UK tax system and should make pre-arrival tax planning a priority.
Moving to the UK can be a daunting process for you and your family – even more so if you run your own business. In addition to the logistical, financial and emotional pressures, there are a number of practical issues that will also need to be addressed: location, accommodation, security, business set-up, employment, banking, registrations, documentation, insurance and access to healthcare or education.
With offices located in both Hong Kong and the UK, and a wealth of expertise and experience in both jurisdictions, Sovereign is well-positioned to guide you throughout the journey – from application through to settlement – and to resolve any issues you might encounter along the way. We are here to help make the process as simple as possible.
The Sovereign Seminar will address issues that affect both individuals and corporates moving to the UK, including:
Corporates: Company set-up, pre-tax planning and asset protection, registrations, location, human resources, funding, incentives and free trade zones
Individuals: Residency, pre-tax planning and asset protection, non-domiciled status, property purchase, estate planning, education and healthcare.
To register for this Seminar, please click here
Please stay tuned for more news on various jurisdictions and what they can offer as we continue our series "Where in the World".