FATF recognises significant AML improvements to the UAE
---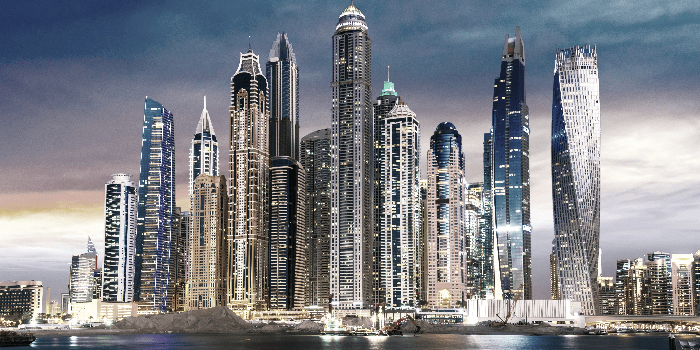 The Financial Action Task Force (FATF) issued, on 6 July, a third detailed follow-up report setting out the progress made by the United Arab Emirates (UAE) in improving its level of compliance with the FATF standards since its 2020 Mutual Evaluation Report (MER).
The MER assessed the UAE's level of technical compliance with the FATF 40 Recommendations, the level of effectiveness of its Anti-Money Laundering and Combatting of Financing Terrorism (AML/CFT) systems and gave recommendations on how the system could be strengthened.
Due to the assessment ratings, and following an observation period and a further report, in March 2022 the UAE was placed on FATF's 'grey list'. This means the country has committed to resolve swiftly the identified strategic deficiencies within agreed timeframes and is subject to increased monitoring.
The FATF said the UAE has made "significant progress" since the 2020 MER on issues around terrorism financing, money laundering, confiscating criminal proceeds and engaging in international cooperation. It had addressed or largely addressed more than half of the key recommended actions from the MER.
However, the FTATF said, it must now demonstrate progress on facilitating international AML investigations, on managing risks in certain industries including real estate agents and precious stones and metal dealers, and on identifying suspicious transactions.
Other areas for improvement include using financial intelligence against money laundering, increasing investigations and prosecutions of money laundering cases "consistent with UAE's risk profile", and proactively identifying and combatting sanctions' evasion.
According to its latest enhanced follow-up report, the UAE is now compliant with 15 of the FATF's 40 recommendations and largely compliant with a further 24. It gave the UAE no 'non-compliant' ratings and upgraded three of its 'partially compliant' ratings to 'compliant' or 'largely compliant'.
These are Recommendation 1 concerning risk assessment and implementing a risk-based approach, Recommendation 19 concerning high-risk countries, and Recommendation 29 concerning its Financial Intelligence Unit procedures and operations.
The UAE will continue to be on FATF's list of jurisdictions in enhanced follow-up, where it will remain until it submits its fourth enhanced follow-up report to FATF. This is expected to be in April or May 2024.
There are likely to be further AML and CTF structural regulatory developments in the UAE, and a further increase in enforcement activity to satisfy the FATF Standards and secure removal from the grey list.
"The latest FATF update highlights UAEs clear progression in addressing the findings of the 2020 report and implementing robust policies and frameworks befitting of a leading international business hub, where business can be conducted with increased certainty, security and transparency." Said Zana Jablan Musa – Director, Head of Onshore Team.