Gibraltar looks to increase trade relations with Morocco
---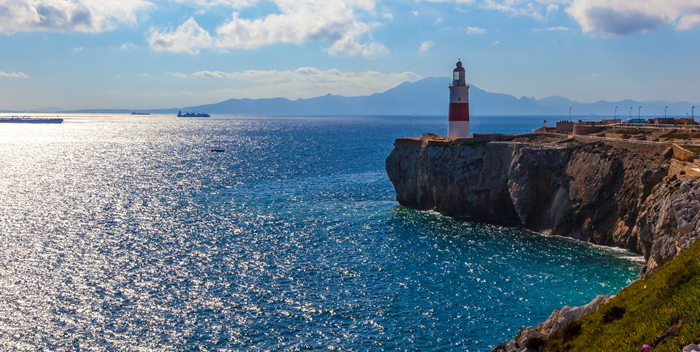 Gibraltar and its southern neighbour Morocco are seeking to boost trade relations to benefit from the trade agreement that was signed between the UK and Morocco in 2019 and came into force on the 1 January 2021.
The aim of the UK-Morocco Trade Agreement is to create a favourable bilateral legal framework to protect both British and Moroccan companies wishing to trade with each other outside of the European Union's commercial treaty with Morocco, which ceased to apply to the UK when it left the EU.
"As a UK Overseas Territory, Gibraltar is included under the provisions of the Agreement and can therefore consider Morocco as a fully-fledged trading partner," said Ejaz Niazi, Business Development Manager at Sovereign Trust (Gibraltar).
"The UK has a strong and enduring relationship with Gibraltar and has committed to a long-term legal framework for Gibraltar firms to access the UK for financial services market. Known as the Gibraltar Authorisation Regime (GAR), this creates the opportunity for Gibraltar to act as a beneficial platform for trade and investment between Morocco and the UK."
Last November the British Chamber of Commerce for Morocco (Britcham Morocco) organised a video conference on the alliance between Morocco and the UK and invited three members of the Gibraltar Morocco Business Association (GMBA) to attend.
British Ambassador to Morocco Simon Martin spoke of the 800 years of diplomatic relations between the two kingdoms, the first Anglo-Moroccan Treaty of 1721 and his pleasure at seeing this special relationship reinforced 300 years later. He also expressed satisfaction that the Moroccan government considered that Brexit provided an opportunity to reinforce its relationship with the UK and aimed to increase business to a level where the UK would be among its top five trading partners.
Total trade in goods and services between the UK and Morocco was £2.9 billion, in current prices, in the four quarters to the end of Q3 2022, an increase of £1 billion – or 53.3% – over the four quarters to the end of Q3 2021.
The opportunity for Gibraltar to participate in this growth is clear. The distance between the Rock of Gibraltar and Morocco is only 14 kilometres and the GMBA describes Morocco as "a cradle of opportunity for business entrepreneurs, the North African paradise boasts modernity and proximity to European cultures that suits cross-continental ties".
To celebrate the strong historical links between Morocco and Gibraltar, the Gibraltar Mint has just issued two new coins. The first celebrates Ṭāriq ibn Ziyād, the North African Berber General who led an army across the Strait of Gibraltar, landing near the Rock in the 8th Century and going on to conquer half of Spain. The name of Gibraltar is derived from his name – Jabal al-Tariq (Mountain of Tariq).
The second depicts an aeroplane and a ship – a GIBAIR DC-3 and the MV Mons Calpe – which together provided a lifeline between Gibraltar and Morocco when General Franco closed the Spanish border with Gibraltar in 1969. The closure meant that Gibraltar became dependent on Morocco both for its food and its manpower.
"Sovereign is ideally positioned to facilitate business between Morocco, Gibraltar and the UK," said Niazi. "We opened our first office in Gibraltar in 1987 and has since grown into one of the largest independent corporate, private client, retirement planning, insurance and tax services and trust service providers in the world.
We have a network of 21 offices spanning major international finance centres with a particular focus on the Middle East region, where we have offices in Dubai, Abu Dhabi, Qatar, Oman and Saudi Arabia, Asia and Africa.
Sovereign provides company formation and management in all major jurisdictions, together with comprehensive advice and support to assist companies of all sizes to establish business operations successfully in foreign markets. It currently manages over 20,000 structures for a wide variety of clients – companies, entrepreneurs, private investors or high net worth individuals (HNWIs) and their families – and has assets under administration in excess of £20 billion.
Sovereign also provides the administrative support to maximise opportunities and achieve long-term sustainability, from full back-office solutions to assistance with tax and regulatory compliance. This includes accountancy, human resources, pensions, insurance, trademark and intellectual property protection, obtaining local licences and permits, executive relocation and specialist tax advice.