JAFZA defies global headwinds to generate USD123 billion in trade
---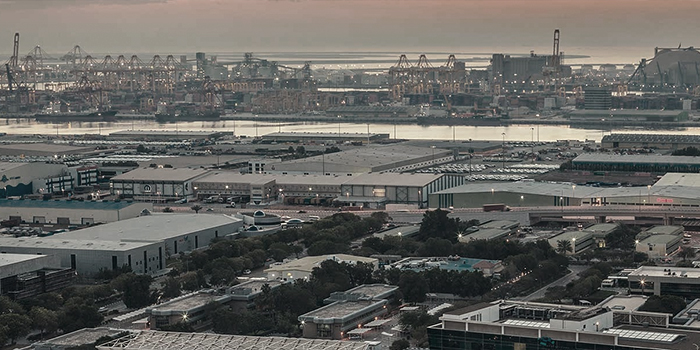 The Jebel Ali Free Zone (JAFZA) generated over AED454.7 billion (USD123 billion) in trade in 2021, a 19% year-on-year increase on the AED382.8 billion generated in 2020. Investments in technology and advanced infrastructure played a key role in maintaining business continuity despite pandemic restrictions.
An 18.6% increase in the number of new companies registered in JAFZA during 2021 brought the total number to more than 9,000. Over 25% of these belonged to the retail and general trading segment, followed by the electrical and machinery sector, construction materials, consumer electronics and auto parts, which all showed significant improvements in trade.
JAFZA's digital service Dubai Trade allows customers to access data from the global supply chain and offers instant quotes to help cargo owners secure the best deals, while Yiwu Market, the first smart free zone market in the Middle East, caters to the retail and wholesale industries by providing advanced end-to-end trade solutions.
"We are proud of what we have achieved over the years, especially since 2020, considering the challenges that reshaped global supply chains," said JAFZA chief executive officer and managing director Abdulla bin Damithan. "JAFZA continued to flow seamlessly due to its proximity to the region's largest deep-sea port, Jebel Ali Port, and Al Maktoum International Airport, as well as its multimodal connectivity model."
When starting a business in the UAE, you need to understand the differences between 'mainland', 'free zone' and 'offshore' corporate structures. These will impact on your business opportunities, business activities, potential trading partners and visa eligibility. Sovereign Corporate Services can assist with all categories of company set up, either in the free zones or in the UAE mainland. We are an approved registration agent for the JAFZA.
Set up free zone companies, free zone company formation
Jafza company formation
Sovereign group Dubai