Mauritius named one of the best places for Remote Working In 2022
---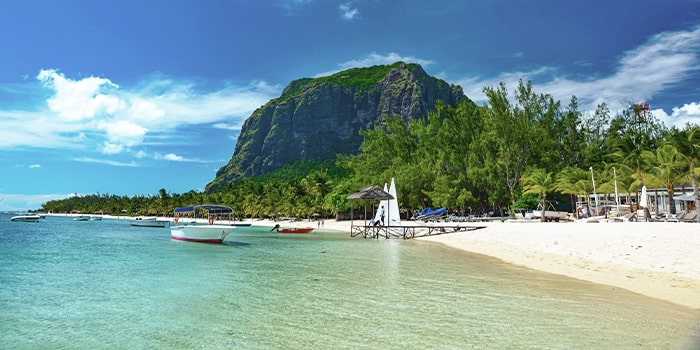 Mauritius has been rated as one of the best places in the world for remote working in 2022, according to a new 'Work from Wherever Index' published in February by online travel agency and metasearch engine KAYAK to find the best locations globally to be a remote worker or digital nomad.
Mauritius was ranked fourth worldwide and first in the Middle Eastern and African region according to the data collected by KAYAK in six categories to rank 111 countries from around the world in terms of their attractiveness for remote work: travel, local prices, health & safety, remote work, social life and weather.
KAYAK said: "Mauritius came out on top of all Middle Eastern and African countries and fourth worldwide. It scored highest regionally for its very high internet speed and for offering a free remote work visa. It is a safe country, with high political stability, low violence, clean air and very few serious car accidents. It has great weather and an affordable cost of living."
Mauritius launched its long-stay Premium Visa at the end of 2020 to meet the growing demand from international visitors looking to relocate to Mauritius for work, leisure or retirement.
A Premium Visa is required by those who intend to stay in Mauritius for a period exceeding 180 days in a calendar year. It is valid for a period of one year and is renewable. Foreign nationals staying in Mauritius under a tourist visa can apply during their stay in Mauritius.
To qualify for the Premium Visa, an applicant must show proof of his / her long stay plans, such as purpose of visit and accommodation, and sufficient travel and health insurance for the initial period of stay. An applicant should also be able to demonstrate that they will not enter the Mauritius labour market and that their main place of business and/or source of income and profits are outside Mauritius.
Money spent in Mauritius through the use of foreign credit or debit cards is not liable to tax in Mauritius. A person becomes a tax resident and therefore liable to tax in Mauritius if he/she spends 183 days or more in the country.
Applying for a Premium Visa is a simple online process, which opened on 16 November. An application will be processed within 48 hours and the e-visa will be issued via email. The Premium Visa is issued free of charge and there is no processing fee.
Mauritius also won praise for its handling of the Covid pandemic and implementation of rigorous national arrival testing provisions. It is now seen as a perfect destination for long-term relocation because it provides a Covid-secure environment in conjunction with economic, political and legal stability.
Mauritius has developed high-end infrastructure to support the needs of global business and a large international professional services community. It provides unparalleled support to work remotely including a transparent financial ecosystem, excellent telecommunications infrastructure and a reliable ICT connectivity with a high-capacity undersea fibre-optic network linking Africa to Asia and Europe via the Middle East.
Major airlines including Emirates, British Airways, Air Mauritius, Air France, Austrian Airlines and Turkish Airlines all fly to Mauritius, making the country easily accessible from all around the world. This world-class connectivity and its strategic time zone makes it ideal for working remotely with Europe, Asia, Africa and the Middle East.
For housing, Mauritius offers a diverse selection of long-stay rental accommodation options ranging from serviced apartments to beach-side homes. Residents are also permitted to purchase property including luxury villas, penthouses, apartments and duplexes under specific investment programmes.
Other Sovereign locations were also ranked highly in the survey. Portugal was ranked the all-round best country to work remotely from worldwide, while Malta came in sixth place.