Mauritius ranked most innovative economy in Sub-Saharan Africa in 2022
---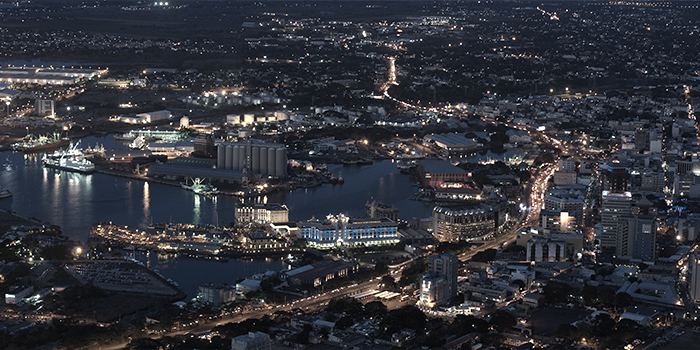 Mauritius was once again ranked as the most innovative country in Sub-Saharan Africa (SSA) according to the World Intellectual Property Organisation's (WIPO) Global Innovation Index 2022, which assesses innovation levels across 130 economies worldwide. South Africa was ranked the second most innovative country in SSA, followed by Botswana and Kenya in third and fourth place, respectively.
The 2022 Global Innovation Index (GII) measured each economy's innovative capacity and output by focusing on seven criteria comprising: institutions, human capital and research, infrastructure, business and market sophistication, knowledge and technology outputs, and creative outputs.
Switzerland was rated the most innovative economy in the world in 2022 – for the 12th year in a row – followed by the US, Sweden, the UK and the Netherlands. South Korea, Singapore, Germany, Finland and Denmark completed the top ten. China neared the top ten, ranked at 11, while Turkey and India entered the top 40 for the first time.
In global terms, Mauritius was ranked at 45 – the only SSA nation in the top 50. South Africa was at 61, followed by Botswana (86), Kenya (88), Ghana (95), Namibia (96), Senegal (99), Zimbabwe (107), Ethiopia (117) and Angola (127). The top economies within the Northern Africa and Western Asia region were Israel (16), Cyprus (27), the United Arab Emirates (31) and Turkey (37).
Botswana came top in Human capital and research (51) and performed well in indicators such as Expenditure on education (2), New businesses (4), Loans from microfinance institutions (15) and Intellectual property payments (22). Namibia led worldwide in Expenditure on education (1) and performed well above the regional average on Human capital and research. South Africa headed the region in Business sophistication (63) and Knowledge and technology outputs (56).
Of the 26 developing economies that are performing above expectation on innovation relative to their level of economic development, eight were from the SSA region, with Kenya, Rwanda and Mozambique in the lead.
The number of VC deals grew by a further 46% in 2021 – reaching almost 20,000 deals worldwide, with around 4,800 deals sealed per quarter – and the deal values increased by 126% to total USD618 billion.
In 2021, Latin America and the Caribbean (+98.7%) and Africa (+75.4%) witnessed the strongest growth, albeit from a low starting point, both reaching around 300 deals in 2021.
In 2021, VC investments more than quadrupled in Africa to USD3 billion. Seven of the top 10 most valued VC deals in Africa were in financial services. South Africa and Egypt both had three deals each in the top ten. WIOCC, a Mauritius-based company, received USD200 million of venture capital to enhance Africa's digital infrastructure by expanding connectivity and open access data centres. South African Yoco Technologies received USD83 million in 2021 and offers simple card machines and online payment tools to avoid the difficulties that entrepreneurs often face in accessing payment tools.
The outlook at the start of 2022 was much more sombre. In contrast to the impressive quarterly year-on-year growth seen in VC deals between Q1 2020 and Q1 2021 (+47.4%), growth in the first quarter of 2022 was notably less strong at +13.2% on Q1 2021. Nevertheless, Africa saw the strongest growth in Q1 2022, with a 43.5% increase over Q1 2021.