Portugal's Golden Visa: the door remains open (sort of)
---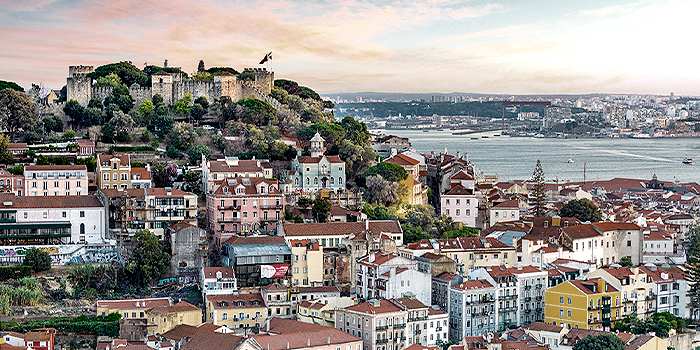 By Howard Bilton – Chairman of The Sovereign Group
The Portuguese government announced – rather unexpectedly – that its Golden Visa (GV) programme was to be completely closed with immediate effect on 17 February.
'Immediate' in Portugal doesn't typically mean the same as in other countries. Indeed, a further announcement was made shortly after, which stated that applications for GVs would continue to be accepted until such time as a new law revoking the status could be published. This new law is now not expected until July…..maybe.
The government made clear that all existing GV applications would be processed and eligibility would not be altered retrospectively. That will be of some comfort to the many hundreds of people who have applied but are still awaiting news.
It seems that processing applications is not running quite as smoothly as it might be. It came to a complete standstill during the Covid lockdown and the Portuguese Immigration and Border Service (SEF) has still not caught up.
Many who applied in 2021 have already had their GV applications granted. Most who applied in 2020 have not. This is an anomaly. It is rarely, if ever, possible to obtain any information whatsoever about where a particular GV application sits in the process. This is obviously very unhelpful and frustrating for applicants who have been waiting for a long time. Advisors share their pain.
The good news for those who want to come and live in Portugal is that it is possible to stay indefinitely in Portugal as long as you can evidence that you have applied for a GV. There is procedure to make a formal application for an extension to stay through the SEF website. This is generally granted. There is also anecdotal evidence that producing the GV application papers at the border results in a waiver of the normal limit on the number of days that a non-EU applicant can remain in Portugal.
In light of the various announcements, many promoters have been urging clients to rush in their applications and it is possible that applications might be completed and submitted before the (as yet unknown) deadline. However, we would urge caution.
An application cannot be submitted unless it is completely and properly documented. These documentary requirements are not uncomplicated. A Fiscal Representative has to be appointed, a bank account has to be opened and a 'no criminal record certificate' has to be produced by the authorities in your current place of residence. Anyone in international business will be familiar with the difficulties of opening even the simplest form of bank account anywhere in the world. Similarly, it is rarely quick to obtain a 'no criminal record certificate'.
The GV was always controversial because of its very attractions. The Portuguese objected because it contributed nothing to the economy apart from making some rich property developers even richer. And it caused massive property price inflation which priced locals out of the market.
EU neighbours objected because of the minimum stay requirements. To maintain a GV, holders were only required to stay in Portugal for seven days in the first year and 14 days in the following two-year periods. This allowed them to remain in their home country, rarely visiting Portugal, whilst qualifying for nationality thus getting the same benefit that would be specifically denied by other EU countries without five years of continuous residence. Portugal was, they argued, providing a short cut back-door entry to EU nationality. You can see their point.
There are still many other ways to enter Portugal and most are easier, quicker and cheaper than the GV, which required a relatively substantial investment of €500,000. Chief among these alternatives is the D7 'passive income' visa, which is available to anybody who can show that they are financially independent. In Portugal that simply means having a minimum of €20,000 in a bank account.
The main difference is that to maintain a D7 visa the holder is required to spend a minimum of six months per year living in Portugal. After five consecutive years they would be eligible for nationality. This is not usually an issue for those who genuinely intend to move to Portugal. D7 applicants can rent or buy accommodation wherever they want rather than being restricted to GV-qualified investments, which exclude residential property in areas such as Lisbon, Porto and the Algarve other than rather risky pre-approved off plan developments which appear to be quite risky.
Other alternatives for non-EU nationals seeking Portuguese resident status include the D2 'Entrepreneurs' visa, for those who want to open a business (or a branch of a business) in Portugal or are independent professionals who want to work in Portugal. Or the D3 "Highly Qualified Individuals' visa for those who have specialised technical skills of an exceptional natural or an adequate qualification. These visas can offer similar benefits to the GV but with lower levels of investment and more income producing possibilities.
Any immigration status for new residents to Portugal can be combined with the non-habitual resident (NHR) status. Confusingly, this is a special tax status that is only open to habitual residents i.e., those present in Portugal for more than 183 days per year. NHR status can only be applied for after you have been granted residency. It is not an immigration product but a tax benefit that can be (and in practice always is) granted to new residents.
The NHR headline is it gives a 10 year holiday from Portuguese tax. This is not quite the full story. NHR status gives reduced rates of tax on Portuguese-source income and most foreign-source income is exempt from Portuguese taxation if structured correctly. Without correct planning new residents could find themselves exposed to income tax in Portugal at rates of up to 48%. With careful structuring, NHR status can indeed do what it says on the tin and provide a ten-year tax holiday.
With or without the GV, Portugal looks set to continue to attract new residents. After all, who would not be tempted by its low cost of living, lovely climate, friendly people, great food and wine, beaches, culture and a very attractive tax deal.
Howard Bilton is a barrister called in England/ Wales & Gibraltar, a visiting Professor at Texas A&M University School of Law and Chairman of The Sovereign Group
Since publishing this blog, the roadmap has become clearer on how the Golden Visa scheme will continue to operate in Portugal. The investment path while more restrictive in the property sector does not affect the wide variety of solutions that will continue for investors keen to still access the Golden Visa scheme and work towards the Portugal passport.

These choices allow each investor to continue to have an asset class that fits into their own narrative and personal plan, in the investment fund arena, culture, scientific research, company formation and market entry for own business activity.

At Sovereign our in-depth knowledge of these sectors and how they apply to individual client objectives will ensure our Golden Visa clients can be sure of still having access to the merits of investing into Portugal and the residency/passport solution.

We are delighted that we can now continue to work with our clients and be sure of a solid new regime and it's guidelines.