Setting up your GCC business in Construction, Healthcare and beyond: A guide for UK clients
---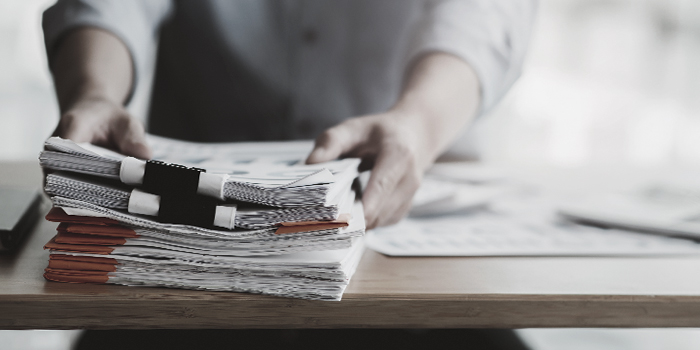 By Peter Fenyves – Business Development Manager, Sovereign London
The Gulf Cooperation Council (GCC) – encompassing Bahrain, Kuwait, Oman, Qatar, Saudi Arabia, and the United Arab Emirates – is a dynamic and rapidly growing region that holds vast potential for UK businesses, particularly in the sectors of construction, healthcare, education, renewable energy, financial services, tourism and hospitality.
Construction and infrastructure
Out of all nine ongoing megaprojects identified worldwide by 1Build, International Construction Magazine and Construction Review to cost USD100 billion or more, four are being built in GCC states.
This includes the ambitious project of Neom City, a collection of futuristic towns and cities which are being built in north-western Saudi Arabia. It will cover an estimated area of 26,500 km2 extending 460 km on the coast of the Red Sea and is aimed to have smart city technologies and act as a tourist destination.
One of the developments, The Line, has received the most attention for being planned as a completely enclosed city 170 km in length, 200 metres in width and 500 metres in height.
Neom's first phase is due to be finished by 2026, reaching a population of 1.5 to two million by 2030, with nine million inhabitants planned by 2045. Planning and construction are being financed with USD500 billion from Saudi's sovereign wealth fund, the Public Investment Fund (PIF), and international investors.
The development is aimed to be powered by renewable energies. The project emerged from the country's Vision 2030, a plan that aims to reduce Saudi Arabia's dependence on oil, diversify its economy and grow public service sectors.
Other megaprojects in the GCC region include entertainment and tourism complex Dubailand, King Abdullah Economic City North of Jeddah in Saudi Arabia and Silk City in Northern Kuwait, which will be home to the world's future tallest building.
A further planned megaproject is the USD250 billion, 2,000 km project to connecting GCC member countries by rail. Initially scheduled to be completed by 2018, this project has been halted but could resume soon.
Healthcare
In recent years, the healthcare sector in the GCC has also experienced significant growth and transformation. Regional governments have introduced major reforms, private sector participation has been on the rise, driven largely by Public-Private Partnerships (PPP), infrastructure construction has been booming and mandatory health insurance has been introduced.
While digital transformation has surged through the region, other factors like the GCC's higher life expectancy, an increase in lifestyle diseases and the expansion of medical tourism have led the charge for quality healthcare and increased spending.
According to a recent report by Alpen Capital, the current healthcare expenditure (CHE) in the region is set to reach USD135.5 billion by 2027, which would imply an annual growth rate of 5.4% from USD104.1 billion in 2022. Population growth rates among GCC countries will vary, but the UAE is expected to see the highest growth rate in the region, 7.4%, thanks to it rapidly growing population and the increased coverage of its mandatory health insurance, as well as a high medical inflation rate.
The GCC states have seen significant spending on healthcare infrastructure with the number of hospitals almost doubling between 2010 and 2020. In the UAE some 700 healthcare projects are under development, making up a total investment of USD60.9 billion, according to the UAE Ministry of Economy.
In Saudi Arabia, under the Vision 2030 transformation plan, the Saudi government plans to invest over USD65 billion to develop the country's healthcare infrastructure. In addition, it aims to increase private sector contribution from 40% to 65% by 2030, targeting the privatisation of 290 hospitals and 2,300 primary health centres.
Diversification
GCC states have embedded economic diversification into their national visions and established commissions to better integrate the private sector into ongoing economic activities. They have also established agencies to support small and medium enterprise (SME) development and financing, such as Saudi Arabia's Small and Medium Enterprise Authority, Qatar Development Bank and Oman's Riyada. SMEs are the cornerstone of diversification efforts, as their growth creates real economic value and jobs.
These policy actions have been supplemented by free trade zones and special economic zones that operate to various degrees outside the regulatory distortions of the private sector. These zones help attract FDI and serve as hubs for innovation that could be absorbed over time into the national economy.
The UAE has 45 free zones that allow 100% foreign ownership. Bahrain has gone a step further and allows 100% foreign ownership in several sectors including real estate, communication, and administrative services. GCC states also introduced hubs for innovation within their ecosystems, such as Bahrain's International Investment Park, Qatar's Science and Technology Park and Saudi Arabia's Prince Abdullah Science Park.
Gulf states have also introduced educational reforms aimed at better aligning graduates' skills with market needs and boosting interest in entrepreneurship and private sector employment. Initiatives supporting young entrepreneurs and providing them with training and advice have spread across the Gulf.
In Oman, vocational training centres and technical colleges have introduced the Know About Business (KAB) programme, developed by the International Labour Organisation (ILO) to support knowledge on the private sector. INJAZ Al-Arab, a regional non-governmental organisation, targets aspiring young entrepreneurs in all six GCC countries and provides them with needed support and training.
Sovereign
This guide is designed to examine some key considerations for UK businesses seeking to establish a presence in the GCC.
Understanding the GCC market
The GCC is a unique market with its own business etiquette and regulations. It's important to understand the local market dynamics, including the political, economic and cultural environment, to effectively navigate the commercial landscape. Sovereign Group is ideally placed to act as your local expert partner and guide you through this unfamiliar terrain.
Choosing the right sector
Healthcare and construction are two sectors with strong growth potential, but GCC states are also investing heavily in renewable energy projects.This provides opportunities for UK companies in the fields of solar and wind energy technologies, energy storage solutions, and consulting services related to renewable energy projects.Other sectors that are being targeted for investment include energy infrastructure, renewable energy, biotech, agri-tech, defence, logistics, digital communications, financial services, education, AI, aviation, tourism, sports and events.
Establishing a legal presence
Foreign businesses can establish a legal presence in the GCC in several ways: via a joint venture with a local partner, by opening a branch office, by setting up a wholly foreign-owned enterprise, or via a franchise agreement. The right choice will depend on the nature of your business, the sector you in which you are operating and the local regulations in the specific GCC country. With its broad office network across the GCC, Sovereign is well placed to assist you with navigating and delivering on your choices.
Regulatory considerations
Regulatory considerations are critical when planning to set up in the GCC. For healthcare providers, this would involve obtaining the necessary licenses and ensuring compliance with health regulations. Construction firms need to be familiar with building codes, safety regulations, and environmental standards.
Building relationships
Building relationships is a key part of doing business in the GCC. Face-to-face meetings are highly valued, and it's important to invest time in building trust and personal relationships. Understanding local business customs and etiquette can also help you establish strong business relationships.
Finding local partners
A local partner can provide invaluable support in navigating the business environment in the GCC. They can provide insights into the local market, assist with regulatory requirements, and help build connections with potential clients and partners. This can be particularly helpful for those unfamiliar with the region.
Overcoming challenges
While the GCC offers many opportunities, it also poses certain challenges, such as complex regulatory environments and intense competition. It's important to be aware of these challenges, develop strategies to overcome them and to seek professional help to take you through the process.
Leveraging our wealth of knowledge and proficiency in business registration in the Middle East, Sovereign will guide you to select the optimal structure for your enterprise. With a comprehensive office network across the region, covering Dubai, Abu Dhabi, Saudi Arabia, Bahrain, Oman and Qatar, Sovereign is strategically positioned to serve you.
We offer an extensive suite of services for business establishment; empowering aspiring entrepreneurs and established businesses to transform their GCC vision into thriving operations. Our expertise in local regulatory frameworks and international standards, coupled with years of experience, allows us to streamline the business formation process in the Middle East.
Our services are designed to add value and meet the unique needs of our clients. Our team is well-equipped to tackle even the most complex challenges in a timely manner, delivering prompt and dependable business formation solutions. Our management team takes pride in offering bespoke services that are tailored to each client.
Beyond facilitating the set-up and incorporation of your business, our team is also adept at handling essential paperwork for your workforce. We can oversee and manage employment visa applications for your team members, alleviating the burden from your shoulders and ensuring a seamless and efficient onboarding process for your staff.
Conclusion
Setting up a business in the GCC can be a rewarding endeavour and with the right preparation, local knowledge and a clear understanding of the business environment, UK firms can successfully establish their presence and tap into the immense potential of the GCC market. The sheer number and number of ambitious projects, either underway or in the pipeline in the GCC, present a world of opportunities that are waiting to be explored.