UAE introduces new Federal Civil Family Law for non-Muslim residents
---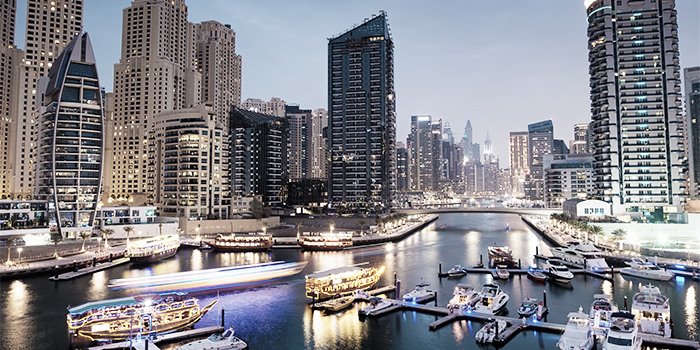 The UAE Federal government introduced, as of 1 February, a new Civil Family Law to provide for each Emirate to establish a non-Muslim Family Court to decide on the affairs of expatriate residents in areas such as marriage, divorce, financial matters, inheritance and arrangements for children.
The introduction of a Civil Family Law that is not based on a Sharia principles is intended to provide residents and families living in the UAE with outcomes that feel more certain and familiar, as well as to enable them to obtain a remedy in their country of residence rather than in their country of origin.
A Non-Muslim Family Court was established in the Emirate of Abu Dhabi in December 2021 and the roll-out to other Emirates follows a landmark decision issued by the England and Wales Central Family Court on 9 September last year.
In SA v. FA [2022] EWFC 115, the unnamed wife of a British solicitor who had worked in the UAE for 14 years issued divorce proceedings in England. Asserting that they were resident and domiciled in the UAE, her husband then issued proceedings in the newly created Abu Dhabi Court. These were paused while the jurisdiction issue was considered.
In Central Family Court, Judge Edward Hess found that UAE was the correct jurisdiction, rejecting the notion that using this court could lead to substantial injustice for the wife and saying there was no reason to assume that any judge might handle the case unfairly.
A key part of the new UAE Federal Civil Family Law is the introduction of unilateral 'no-fault divorce' at the request of any party with the associated financial remedy and maintenance claims and to not discriminate between parties on the ground of gender in respect of 'joint custody' issues.
The law also broadens the scope for financial relief to allow for spousal maintenance and lump sum orders that reflect that different expectation and perception of what a marriage creates and represents to those expatriate residents. To assist the Court with these financial powers, the new Civil Family Law also allows for a sophisticated disclosure process conducted by a third-party expert to provides a report to the Court on the assets and income of the parties.
Parties may further register their wills when signing a marriage contract under the Law, providing an option for non-Muslim spouses to choose the distribution of their UAE assets upon death. Half of the estate of an intestate deceased will go to their spouse and the other half equally split among their children, regardless of gender.
"This is another positive step for the residents of the UAE," said Simon Gordon, Managing Director of Sovereign Corporate Services. "Non-Muslim expatriates who have called the UAE home for a number of years can feel more secure in knowing that there is a now a robust court system there to support them in the event of any family disputes. This will further assist these individuals with their estate planning and asset protection concerns in the UAE."