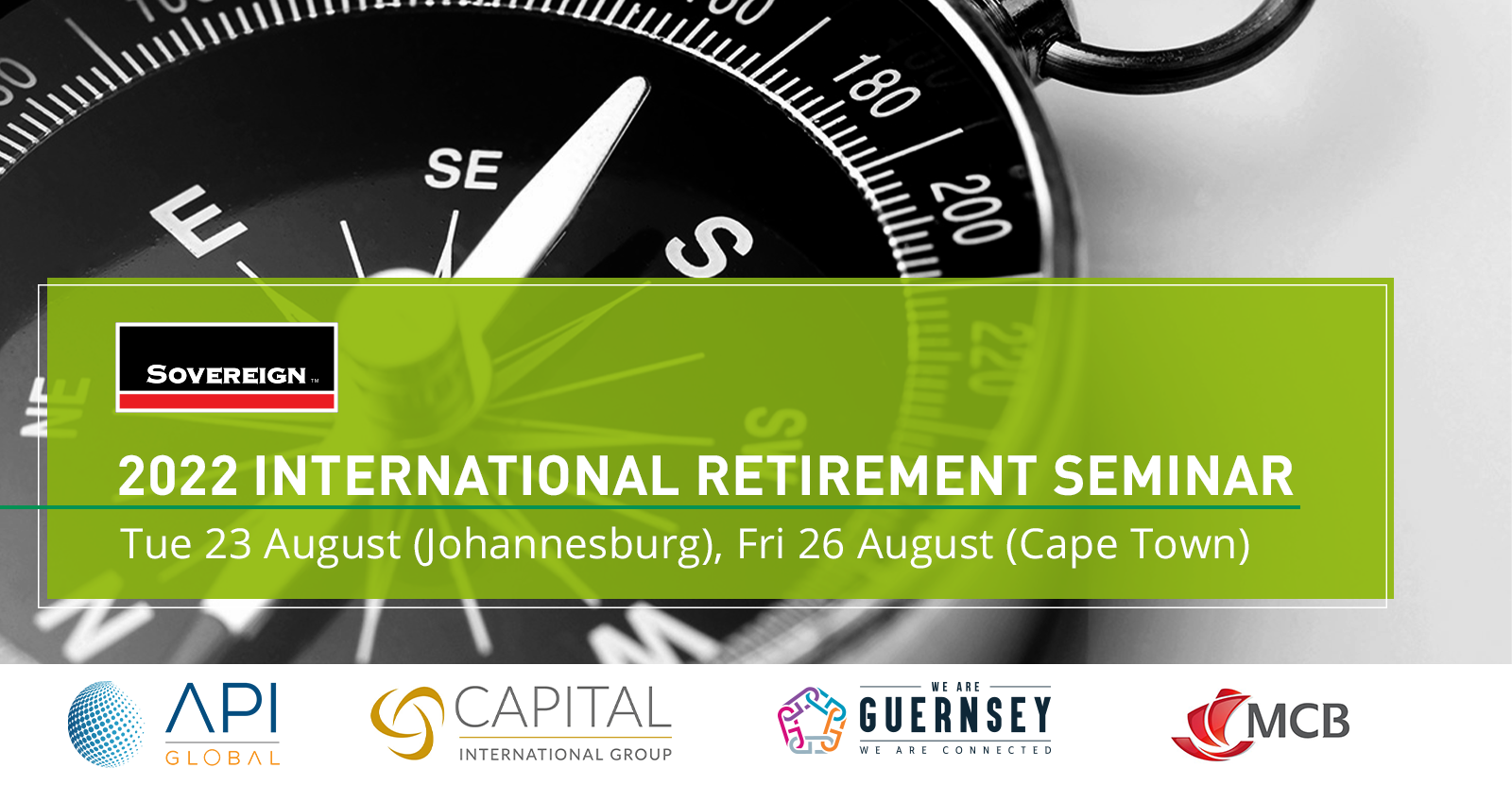 This year's in person seminar will focus on retirement and legacy planning with a focus on the benefits and opportunities available for South African residents.
We will be discussing key elements of this topic as well as well as providing industry updates and best practice with our sponsors. The seminar will take place in both Johannesburg, 23 August 2022 and in Cape Town, on 26 August 2022.
Programme to follow.
DATES: Tue 23 August (Johannesburg) and Fri 26 August (Cape Town)
TIMES: Registration at 07h30. Seminar running from 08h00 to 14h00
VENUES: Tuesday at Hotel Sky Sandton and Friday at Hotel Sky Cape Town
Click here to Register now
For further information or queries please contact Yasmin Parker below.