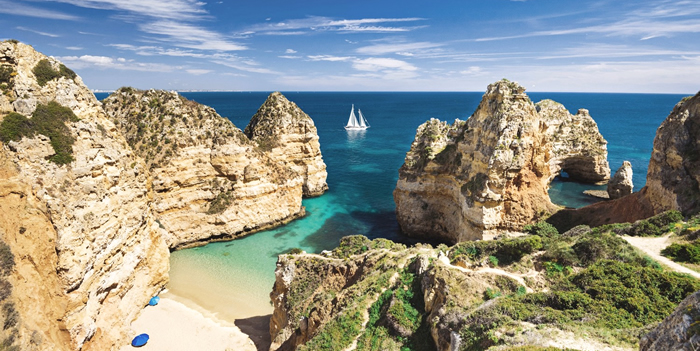 Following the success of the first 'Living in the Algarve' (LITA) seminar event, held at the Tivoli Carvoeiro Hotel on 14 April, the Sovereign Group is delighted to announce its participation in two further two LITA seminar events this year.
Lagos Seminar – Cascade Wellness Resort, Lagos, on 15 June 2022
Golden Triangle Seminar – Conrad Algarve Hotel, Quinta do Lago, on 22 September 2022
Organised by the Open Media Group, publishers of the Portugal Resident newspaper and Essential Algarve magazine amongst other titles, the seminars provide an excellent opportunity for anyone who is planning to either move to the Algarve or buy a property in the region. Key topics will include:
Practical information about living in the Algarve
How Portuguese taxation can affect you as a foreign resident
Information about residency (especially for UK and other non-EU nationals)
How the Non-Habitual Residency (NHR) tax scheme works
Legal aspects of buying a property
Healthcare advice for foreign residents
Information on the property market
The expert panellists for the Lagos Seminar will comprise:
Shelley Wren, Head of Private Client Advisory and Business Development at Sovereign – Consultoria Portugal
Michael Reeve, CEO at the Association of Foreign Property Owners in Portugal (AFPOP)
Bruce Hawker, Founder & CEO at the Open Media Group
Gavin Scott, Portugal Senior Partner at Blevins Franks
Dr Pedro Rosado, Senior Partner at law firm Rosado Advogados
Dr Maria Alice Pestana, Managing Director at Luzdoc – Medilagos Clínica Médica
Luís Ledo, Managing Director of real estate agency Casas do Barlavento
Between them, the panel of speakers has vast hands-on knowledge covering all aspects of Algarve life and, at the end of the presentations, an informal Q&A session will be held, after which guests can enjoy tasting some local wines and meeting representatives from the various companies.
The seminar is expected to attract strong interest and two identical seminar sessions will be held, one in the morning at 11am and the other in the afternoon at 3pm. Attendance is free of charge, but attendees are required to pre-register online at https://www.livinginthealgarve.pt/#book-seats
Details for the LITA event for the Golden Triangle area at the Conrad Algarve Hotel in Quinta do Lago on 22 September will be released at a later date, but advance bookings can be made via the same website.
For more information about LITA events, call + (351) 282 341 310 or email events@open-media.net