Webinar – Qualifying for UK residency by establishing or investing in an active business
---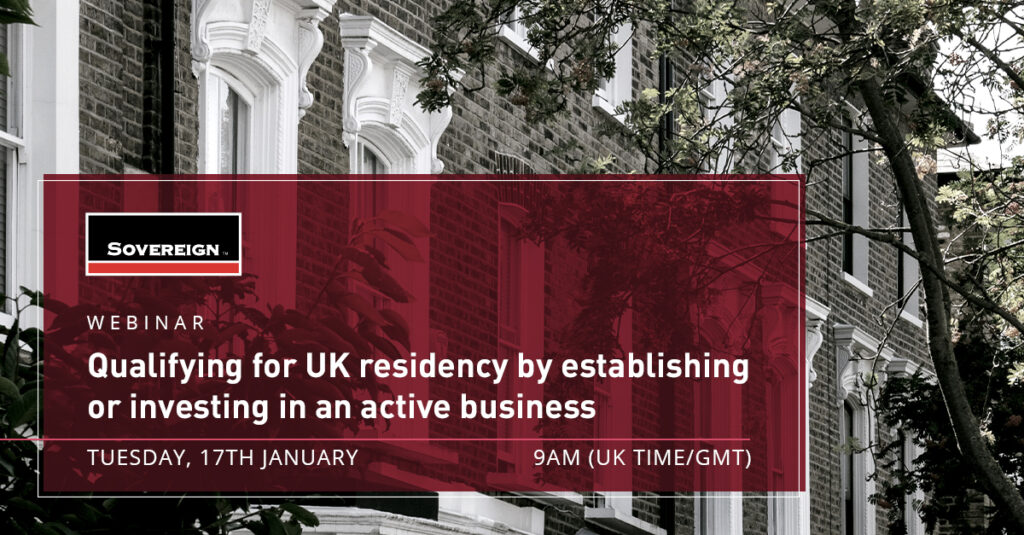 The UK is a much sought-after destination for foreign investors seeking to establish residency through one of its official immigration programmes.
Establishing residency in the UK by establishing a company provides investors with access to a mature, high-spending consumer market, an open, liberal economy, world-class talent and a business-friendly regulatory environment.
The UK's language, legal system, funding environment, time zone and lack of red tape helps make the UK one of the easiest markets to set-up, scale and grow a business.
As well as world leading education and healthcare, the UK offers a highly attractive regime for non-UK domiciled individuals ('non-doms').
There are number of Investor, Business Development or Skilled Worker visas options that allow experienced international businesspeople and their families to move to the UK.
Successful applicants, their spouse or partner and dependent children, can subsequently apply to settle permanently and qualify for UK citizenship.
Sovereign UK Webinar Programme
Evaluation of relevant UK residency programmes and the criteria to obtain Indefinite Leave to Remain (ILR) and UK citizenship
Establishing a UK business that can lead to residency for the investor, their family and key skilled workers
The tax benefits available to non-domiciled UK resident individuals
UK education, real estate, mortgages and bespoke family office solutions
The use of overseas trusts to shelter foreign assets and provide for effective tax and succession planning
Webinar Presenters:
Moderator: Ceri Pratley, Sovereign Group Head of Residency & Citizenship Services,
John Errington, Managing Director of Errington Immigration Services
Simon Denton, Managing Director of Sovereign UK Limited
Watch a video of the webinar below.