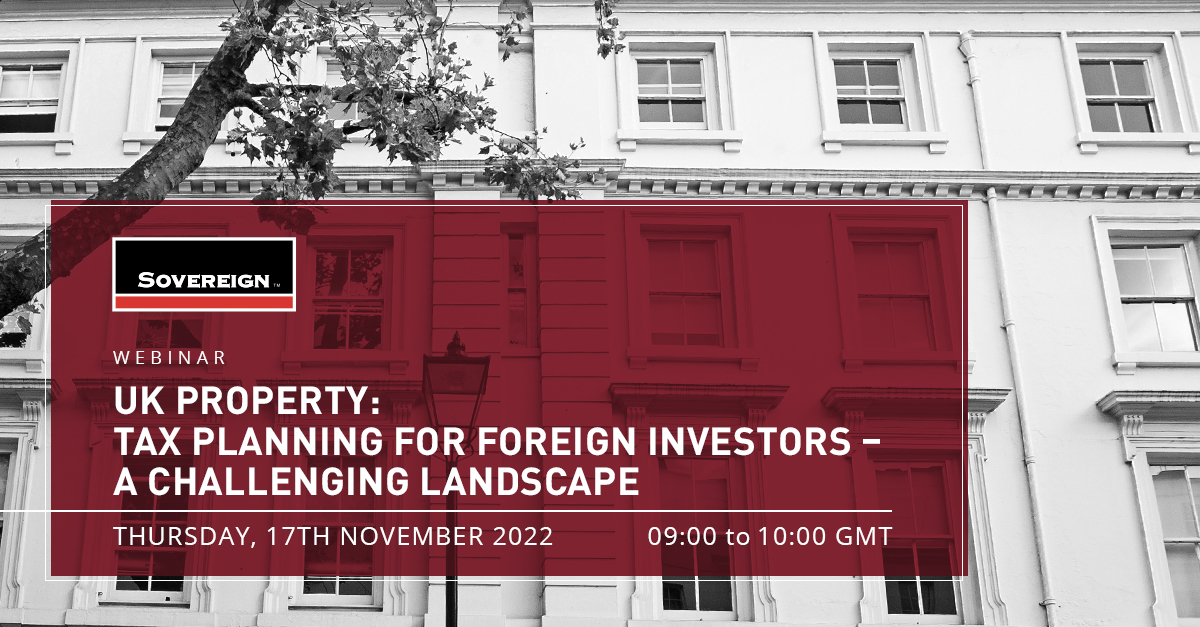 Sovereign hosted a live online webinar
UK Property: Tax Planning For Foreign Investors – A Challenging Landscape
Despite ever increasing levels of tax anti-avoidance legislation and tax compliance obligations, the UK remains a popular choice for the international property investor. Even with this greater complexity, planning opportunities remain.
This Webinar focused on several key planning areas:
Trust planning compared to individual ownership (for personal use).
UK companies, non-resident companies and family investment companies (for UK property investment).
International pension planning for UK property investment.
UK commercial property solutions, including the potential for excluded property trust (EPT) planning; and
The new registers that apply to overseas structures holding UK property – the Trust Registration Service (TRS) and the Register of Overseas Entities (ROE) both will be considered and applied to practical case studies.
Date: Thursday, 17th November 2022
Time: 09:00 to 10:00 GMT
Presenters:
Laurence Lancaster – Sovereign Group Tax Director
Simon Denton – Managing Director, Sovereign (UK) Ltd