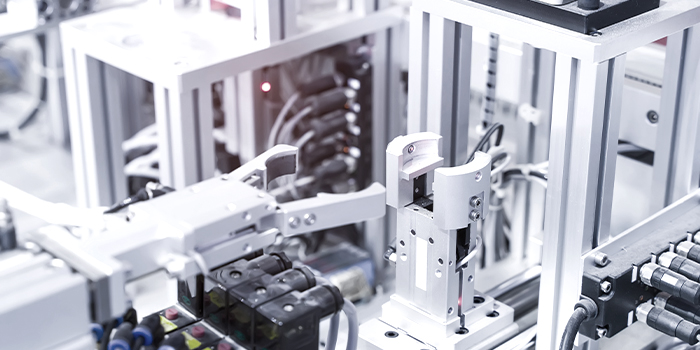 The Africa Continental Free Trade Area (AfCFTA) not only lays the groundwork for a single market across the continent, it can act as a driving force to unleash the full potential of the technology revolution that is under way across the African continent, writes Risana Zitha, Managing Director and Head of African Investment Banking at Renaissance Capital, for the UK-based independent policy institute Chatham House.
To help achieve this, the AfCFTA must go beyond simply lowering barriers to the movement of goods and services, to what the World Bank calls an 'FDI deep scenario'. This requires harmonising policies on investment, competition, intellectual property rights and e-commerce to encourage FDI at a greater scale.
The World Bank estimates that the AfCFTA could increase income across the continent by 7% by 2035 – an additional USD445 billion– mainly by boosting intra-regional trade in manufactured goods and lifting approximately 40 million people from extreme poverty. Under an FDI deep scenario, the projected income growth jumps to 9% by 2035, supporting 50 million people out of extreme poverty.
The initial focus of the AfCFTA is on movement of goods and services and the associated financial flows through the establishment of the Pan-African Payment and Settlement System (PAPSS), a technology that enables instant local currency payment across Africa without first converting to a hard currency. In addition, harmonising policies and easing the movement of data could enable technology to accelerate the anticipated AfCFTA income growth.
Global venture capital is pouring in
There is no doubt the African tech industry is growing. In 2021, 681 African technology companies raised USD5.2 billion in equity venture funding, up from USD2 billion in 2019, according to Partech Partners' annual Africa Tech Venture Capital report.
It is understandable why the industry has attracted global venture capital. While tech businesses are often initially focused on meeting needs in their home markets, most have a strong desire to tap into the pan-African market, with its 1.3 billion consumers across 54 countries and a combined GDP of USD3.4 trillion. This in turn should attract global venture capital to invest in Africa.
The AfCFTA has created a framework for technology-led companies to scale across the continent in a way that will impact digital infrastructure, logistics, energy and much else. For example, Africa's hyperscale data centre capacity would benefit from the ability to locate centres in the lowest cost jurisdiction with the best energy availability and to use that to power cloud storage across the continent.
Yet various regulatory constraints, including the desire for each state to own its population's data on local servers, prevent that. As a result, African data centres are less competitive than those in America and China.
Similarly, logistics and other sectors would be transformed if the information on goods in transit, such as digital customs documentation, could move easily across borders while being tracked across all 54 countries. Financial services would also benefit from the ability to pay across borders in a low-cost, frictionless way.
Fintech companies should be encouraged to build technology solutions linking to PAPSS and other initiatives to accelerate the adoption-of-use cases that PAPSS supports – such as intra-Africa instant payment, embedded finance and remittances services.
AfCFTA may also unlock mergers and acquisitions (M&A) activity among African and international firms. Technology companies are using M&A to enter new markets, as the international payments platform Stripe did when it acquired the Nigerian business Paystack, and the payments business MFS Africa did when it took over the fintech start-up Baxi.
Governments and regulators must support innovation
Given the difficulty of a country-by-country organic growth strategy across Africa, M&A is likely to increase in various technology sectors over the next few years. With the anticipated ease of doing business that the AfCFTA could facilitate, we are likely to witness further welcome consolidation, creating larger corporates that create more jobs and increase tax revenues.
To unlock the benefits that technology will bring, governments and regulators need to play a supportive role in encouraging innovation. They will need to ensure the appropriate consumer protections are in place without stifling creativity through regulation, inefficiencies or rent seeking.
At the same time, governments and regulators should not permit themselves to be held to ransom by dominant incumbents, such as banks and mobile operators in the fintech space, at the expense of stifling technology companies looking to disrupt their respective industries. Only then will the AfCFTA allow Africa to benefit from its tech potential.