Alastair Leithead is a former BBC foreign correspondent who's swapped war for wine and off-grid living in remote rural Portugal
---
Guest writer and former BBC correspondent, Alastair Leithead shares his stories living 'off the grid' in Portugal. To read more of Alastair's blogs please follow him here: https://alastairleithead.substack.com/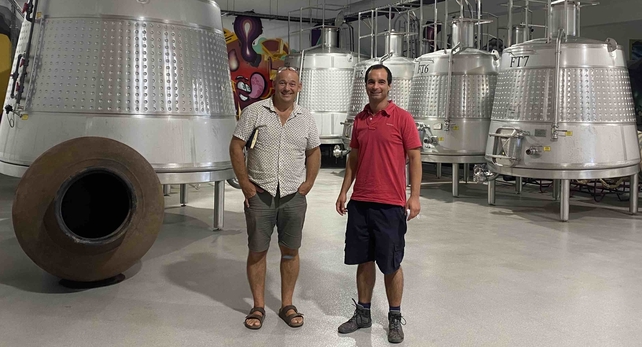 Inspired by yoga retreats, detoxifying mindfulness workshops and the healthy-living permaculture popular in our part of Portugal we've decided to start our own wellness movement.
With roots in Roman culture it will focus one's heart centre on imbibing a healthy, nutritious blend of fermented grape juice.
There are at least 250 wine grapes indigenous to Portugal and a lot of people make a lot of wine here, so amid all the detoxing we think there's room to focus on re-toxing.
One day we could start a cult, but for now we'll settle for an institute, and the title of the Retox Institute of Portugal (RIP) has been discussed.
But we've been so distracted by learning to live off the grid – relying on the sun for electricity, wood for heating and a well for water – that our wine study time has been limited.
The solar system is so old and unimaginably complex – well, ours is anyway – that after riding a steep learning curve (with a spending curve to match), we've finally had time to start exploring Alentejo's wine country.
This vast rural province stretching from Lisbon's Tagus River to the southern tourist trap of the Algarve is a landscape of rolling hills, cork oaks and olive groves peppered with mountaintop forts, castles and monasteries.
A two and a half hour drive took us from our remote rural home in Vale das Estrelas to the beautiful historic walled town of Estremoz and a wine tasting invitation.
Sovereign's Howard Bilton came here and liked the wine so much he bought the vineyard…and the historic building for Howard's Folly urban winery, restaurant and gallery within the city walls.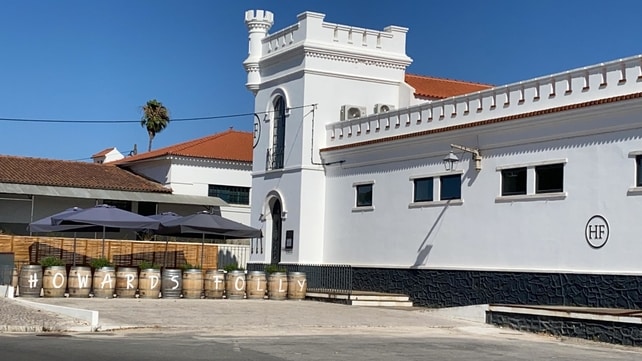 Delayed by a dinner with his new Alentejo neighbour Ai Weiwei (as you do), we were left in the expert hands of assistant winemaker Pedro Furriel.
Pedro oozed pride and enthusiasm for the beautiful new building, with its Dalek-like fermentation tanks, Roman amphorae and graffiti-art barrel room.
He and chief winemaker David Baverstock are the guys to go to if you don't know your Aragonez from your Alicante Bouchet, or think Touriga Nacional is a racehorse.
(It's actually Portugal's national red grape and is lighting up sommelier palates in some of the world's top restaurants).
Howard's Folly blended these three Portuguese varieties with Syrah for their 2016 Sonhador red wine which is fruity and peppery red.
And you don't need to know your Antão Vaz from your Arinto to enjoy the Sonhador white blend.
We were told by a friend and international wine trader a few years ago that Alentejo wines are some of the best in the world – and amazing value – but they'll never be popular because nobody can pronounce the Portuguese names of their indigenous grapes.
So, one of the most urgent tasks for the R.I.P. will be to translate Portugal's wines and match them to international tastes.
Portugal has attracted many new residents due to the ease of obtaining a visa to live in Portugal at low cost and, with care, a ten year tax free holiday for new residents. 
Sovereign has developed great expertise in assisting clients to obtain visas and in structuring the clients affairs and assets tax efficiently to take advantage of the not uncomplicated ten year tax holiday. Read more about Residency in Portugal.