Cyprus partners with Amazon Web Services to head into the 'cloud'
---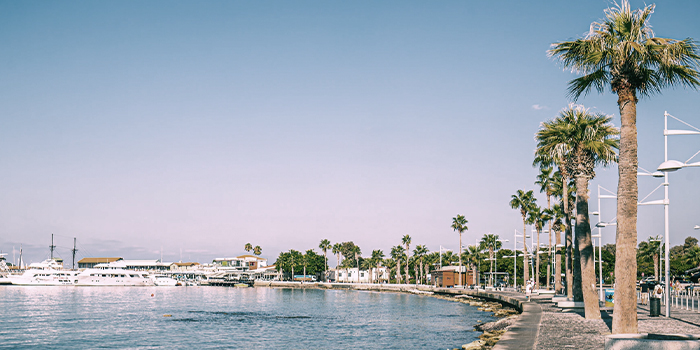 The government of Cyprus signed, on 17 May, a Memorandum of Understanding (MoU) with Amazon Web Services (AWS) to support the modernisation of state infrastructure and speed up the adoption of 'cloud' services across the public and private sectors in Cyprus.
The collaboration with AWS, a subsidiary of Amazon providing on-demand cloud computing services, is designed to accelerate Cyprus' transition to the 'cloud', an integral part of its national digital agenda and a key lever in advancing its status as a regional tech and data hub.
The MoU provides for AWS to facilitate and support the activities required for Cyprus to pursue a holistic cloud-first policy – including strategy and procurement, modernisation of IT systems and services, capacity building, operating model, security, open data policies and other technical aspects.
AWS will work closely with the Ministry of Research, Innovation and Digital Policy to deploy a wide range of up-skilling and re-skilling training initiatives through the AWS Educate Programme to accelerate cloud-related learning and promote the development of a 'cloud-ready' workforce to accommodate a fast and efficient transition to cloud services.
AWS will also provide support services to enable and facilitate cloud adoption by SMEs and technology start-ups in Cyprus, through a number of AWS programmes such as 'AWSome Days' and 'AWS Cloudstart', which are designed to create company-specific cloud adoption frameworks and roadmaps in collaboration with AWS's global community of entrepreneurs and experts.
"Leveraging on AWS experience, best practices and expertise, Cyprus aspires to modernise IT infrastructure and policies to provide cloud computing services including security, open data and procurement, and enable a cloud-ready workforce and foster cloud-enabled businesses," said Deputy Minister of Research, Innovation and Digital Policy Kyriacos Kokkinos.
The MoU, he said, was "the first step in a long-term, mutually beneficial collaboration that can contribute significantly to advancing Cyprus' posture as an emerging regional technology and innovation hub, able to cater to the needs of international ICT businesses."
"Through this MoU, we commit our support to this vision, offering initiatives that will foster innovation, help grow local start-ups, support IT modernisation and build digital skills for future generations," said AWS Director of Europe Public Sector Cameron Brooks.
"Our AWS education and training programmes are uniquely placed to identify digital reskilling opportunities, providing access to hundreds of hours of self-paced training and resources and online and in-person collaboration and networking opportunities.
"Energy and the resulting carbon emissions are material issues to our business and are important to our customers and other stakeholders. AWS cloud and digital technologies actively enable key sectors to decarbonise and become more sustainable."
According to Brooks, independent studies have shown that businesses in Europe can reduce energy use by nearly 80% when they run applications on AWS cloud instead of operating in their own data centres. "Our renewable energy teams are making significant progress towards a 100% renewable goal, and we are on track to achieve this by 2025, five years earlier than our original goal," he added.
In March, AWS announced that it will launching a new AWS Local Zone in Athens, which will be the closest one available to users and customers relying on AWS-based services in Cyprus. AWS Local Zones are a type of infrastructure deployment that places computer, storage, database and other services close to densely populated and industrial centres.
AWS Local Zones provide a high-bandwidth, secure connection between local workloads and those running in the AWS Region. They also allow companies, organisations and individual users to run low-latency applications at the edge using a cloud-based network that is optimised to process an extremely high volume of data with minimal delay.
Local Zones further enable users to meet strict data residence requirements, allowing them to comply with local and regional regulatory frameworks in sectors including financial services, local administration, online gaming and healthcare.
Besides Athens, AWS Local Zones will also be made available in more than 26 countries from 2022, including Argentina, Australia, Austria, Belgium, Brazil, Canada, Chile, Colombia, Czech Republic, Denmark, Finland, Germany, India, Kenya, the Netherlands, Norway, the Philippines, Poland, Portugal and South Africa.
"This is a major step for Cyprus in establishing itself as a significant tech hub within the European Union, which will complement the existing advantages of its highly competitive tax system, ease of doing business, effective regulation, advanced infrastructure, human talent; and low set up and operational costs," said George Ayiomamitis, Managing Director of Sovereign Group's Cyprus office.
"Cyprus is already a home to a large number of flagship international tech companies and continues to provide every resource required as a location for establishing a European headquarters, launching a regional office or setting up an innovative start-up."