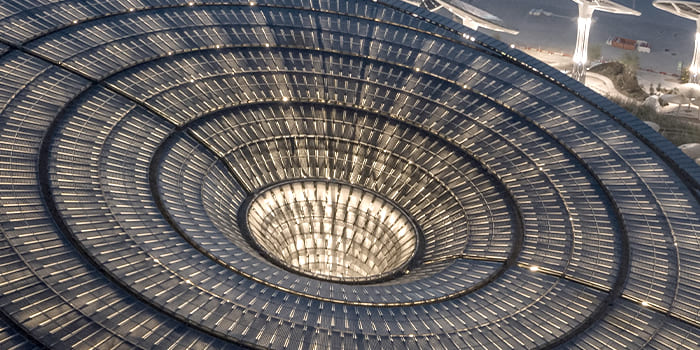 The pandemic-delayed Dubai Expo 2020 closed on 31 March after eight years of anticipation, an estimated USD8 billion in investment, 240 million hours of labour and six months of festivities.
Expo attracted over 24 million visitors from around the world since it opened on 1 October 2021, supporting Dubai's economic recovery from the COVID-19 crisis and the government's strategy to become a global centre for Meetings, Incentives, Conferencing and Exhibitions (MICE).
Visitors from 178 countries were recorded, with one in every three visitors coming from overseas. The top countries for international visitors were India, Germany, Saudi Arabia, the UK, Russia, France and the US. More than 200 million visits were also made virtually. The 30,000 strong volunteer force included people from 135 nationalities and completed more than one million hours.
Both the site and the event will now be used as a catalyst for the government's broader economic development agenda with 80% of the structures on site to remain intact. The Dubai government plans to develop the Expo site into 'District 2020', a residential and commercial community of 145,000 individuals where cycling is the main method of transport.
The UK government has announced it will open a hydrogen innovation centre on the legacy site, which will examine decarbonisation in aviation and shipping. The Italian government is also to run a 'renaissance' legacy project at the site to preserve archaeological artefacts and art recovered from war zones.
Expo's final week saw the hosting of the World Government Summit, an annual gathering to convene senior government officials, experts and private sector leaders from around the world. Under the theme 'Shaping Future Government', the summit focused on the challenges and opportunities afforded by our global future – healthcare, sustainability, economic recovery, urban design, education, work and empowering societal resilience.