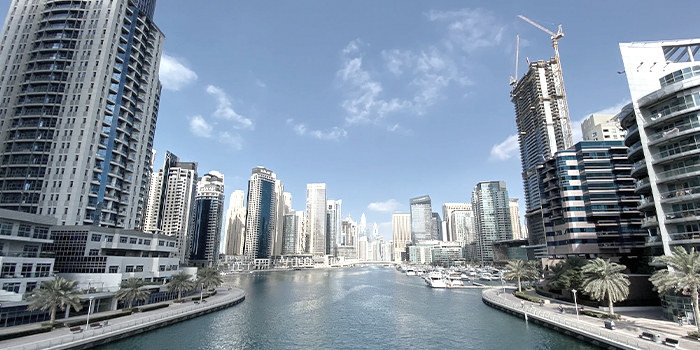 Dubai Land Department (DLD) issued a notification on 23 September to all owners, developers, property management companies and tenants to register the details of co-occupants in owned or leased properties "within a maximum of two weeks with immediate effect".
According to the notification, all co-occupants staying in a unit for a month or more need to be registered. This includes a tenant's family members and domestic help. Tenants and property owners sign a rent agreement every year. The document details the terms and conditions of the rented property.
For those staying in shared accommodation, the main tenant — under whose name the tenancy contract is registered — needs to submit the details of any qualifying co-occupants.
The registration should include the following:
Co-occupant's name
Emirates ID number
Passport number (in case the co-occupant does not have an Emirates ID).
"Co-occupants can use the registration as a document of residence, but it cannot be used in place of a tenancy contract for government transactions. While registration of co-occupants is mandatory, the tenancy contract does not need to mention all their names," the DLD said in a statement.
Registrations are to be submitted on the Dubai REST app. Residents can use the UAE Pass to log in. Once logged in, they are to select the property where they live, select 'co-occupants', click on 'add more' and enter the relevant details. A co-occupant can also be removed by selecting the 'delete' icon.
The notification comes as the UAE government updates its rules to reflect the evolving needs of its substantial expatriate population. The DLD said the aim was to "support government entities in responding to the evolving needs of citizens, residents and visitors."
According to the Dubai Statistics Centre, more than 3.5 million people are permanent residents of the emirate. The population increased by over 100,000 since 2020, despite the Covid-19 pandemic, and the government is seeking to attract more foreigners to live and work in the country. In 2020, the UAE relaxed family laws, to allow legal cohabitation of unmarried couples or unrelated flatmates.
The UAE government also recently introduced a long-term Golden Visa regime for investors, entrepreneurs, start-up owners, exceptional talents, scientists, professionals in various fields, outstanding students and graduates, humanitarian pioneers, and frontline heroes. This is due to come into force formally next month.