Dubai remains world leader in attracting Greenfield FDI projects
---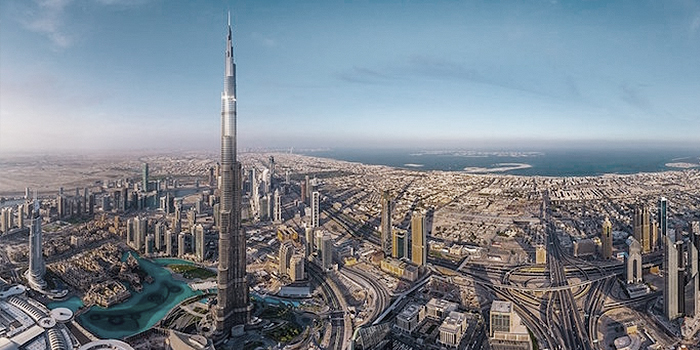 Dubai further strengthened its position as a global destination for foreign direct investment (FDI), recording an inflow of USD12.8 billion and creating over 38,000 jobs last year.
According to the latest data from the 2022 Financial Times' 'fDi Markets' report, Dubai attracted a total of 1,173 FDI projects last year. The total estimated FDI capital inflow to the emirate increased from USD7 billion in 2021 to USD12.8 billion in 2022, while the number of jobs created increased from 24,932 to 38,447 respectively.
Significantly, Dubai ranked seventh globally in attracting Greenfield FDI Capital and fifth globally in FDI Jobs. Greenfield FDI is when a parent company, typically a large multinational corporation (MNE) or a tier-1/ tier-2 supplier to an MNE, sets up a new subsidiary overseas and builds its local operations from the ground up. Greenfield FDI therefore has a direct, tangible impact on local economies. It creates local jobs, infrastructure and know-how.
Greenfield FDI and new forms of investments increased by 6% in 2022, with a record 837 projects, while Dubai's share in attracting global Greenfield FDI projects reached 4%, an increase of 1.9% over 2021.
This was a key goal of the Dubai Economic Agenda D33, which was launched earlier this year to double the size of the emirate's economy over the next decade and consolidate its position among the top three global cities.
"Dubai's ability to secure the number one global ranking for Greenfield FDI projects for the second year in a row demonstrates its ability to sustain its compelling investment value proposition even at a time when the worldwide economy is facing headwinds,' said Sheikh Hamdan bin Mohammed bin Rashid Al Maktoum, Chairman of the Executive Council of Dubai.
The 'fDi Markets' data for 2022 showed that the top five sectors, which accounted for 76% of total estimated flows into the emirate and 6% of announced FDI projects were: transportation and warehousing; hotels and tourism, renewable energy, software and IT services and consumer products.
The top five source countries for FDI projects in Dubai, which accounted for 54% of the total in 2022, were the US (20%), the UK (13%), India, (12%), France (5%) and Switzerland (4%).
The top five source countries for FDI capital, which accounted for 72% of the total estimated flows into the emirate in 2022, were Canada (41%), the UK (12%), the US (11%), India (4%) and Switzerland (4%).
"Dubai's leading global FDI ranking underpins a comprehensive framework of initiatives that were launched to further strengthen the city's business and investment environment," said Helal Saeed Almarri, Director General of the Department of Economy and Tourism.
"Our strategy to further consolidate the city's position as one of the top three global cities, in line with the Dubai Economic Agenda, D33, is again strengthened by the achievement of attracting and stimulating FDI and reflects the confidence investors, multinational companies, start-ups, and global talent have in Dubai.
"The growth of the city's share in global Greenfield FDI projects clearly indicates our strategy's effectiveness and also highlights the city's position as the capital of the global digital economy and a hub for innovation and technology, further ensuring that increasing FDI inflow remains a top priority and key goal of the D33 Agenda".