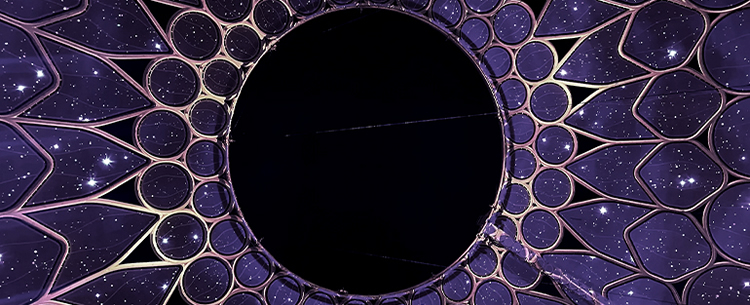 Expo City Dubai is to open as an independent free zone with its own authority on 1 October. A legacy plan of Expo 2020 Dubai, the vast site will be utilised as a global hub for innovation and sustainability, according to an announcement made by the Ruler of Dubai Sheikh Mohammed bin Rashid Al Maktoum on 22 June.
Part of the Dubai 2040 Urban Master Plan, Expo City Dubai builds on the momentum of the six-month World Expo, which closed on 31 March after hosting more than 24 million visitors over six months, to create an environmentally friendly, tech-enabled city of the future. It will feature several Expo 2020 Dubai's flagship pavilions, as well as its entertainment and technology offerings.
With an array of diverse attractions, Expo City Dubai will feature offices, leisure facilities, food and entertainment venues, sports facilities and a mall. It will also house the Dubai Exhibition Centre (DEC), which hosted a range of global summits, conferences and concerts during Expo 2020 Dubai. It is connected to the Dubai Metro and includes access to a 5G-enabled network.
Offering a wealth of opportunities for businesses that meet its sustainable targets, Expo City Dubai is already attracting interest from a large number of commercial tenants. It will soon become the new headquarters of DP World, Siemens, as well as start-ups and Small and Medium Enterprises (SMEs).
Companies focused on innovation, technology, education, and healthcare are encouraged to set up in the new Expo City Dubai. Key firms including DP World, Siemens, and Terminus Group have been confirmed as the first 'anchor tenants'. Both were major partners of the Expo event.
According to Al Khatib, chief development and delivery officer of Expo 2020 Dubai, other businesses have already expressed their interest of setting up in Dubai's newest free zone, adding that is has a "careful selection" process to ensure future tenants are aligned with the values of the city.
"We are encouraging tenants focused on innovation, technology, education, and healthcare," he said.
Expo City Dubai will retain 80% of infrastructure and buildings that have been constructed, including 123 LEED-certified (Leadership in Energy & Environmental Design) buildings, epitomising the highest levels of sustainable design, construction and operations. It will also be the first community in the region to be WELL-certified by the International WELL Building Institute (IWBI) as demonstrating the built environment's positive impact on health and wellness.
Three of Expo 2020's most visited attractions – the iconic Al Wasl Plaza, the 'Garden in the Sky 'observation tower and the 'Surreal' water feature – are to remain, while the Mobility Pavilion 'Alif' and the Sustainability Pavilion 'Terra', will function as interactive educational experiences. The Opportunity Pavilion will become the Expo 2020 Dubai Museum to showcase the history and impact of World Expos.
Other attractions set to stay include the Women's Pavilion, featuring female change-makers across the world, and the Vision Pavilion, illustrating the continuing evolution of Dubai. Visitors will also be able to explore the falcon-inspired UAE Pavilion and the Kingdom of Saudi Arabia Pavilion. Details of several other Country Pavilions – including reworked versions of Luxembourg, Australia, Pakistan, India, Morocco and Egypt – will be announced in the coming months.
In its bid to become one of the most sustainable urban areas in the world, no cars will be allowed across the site. Single-use plastic is also prohibited. The city will retain its installation of Siemen's 'MindSphere', the platform that uses smart metering and sensors to monitor energy consumption and efficiency to power, light, water and climate conditioning systems.