Guernsey climbs the ranks in latest Global Financial Centres Index
---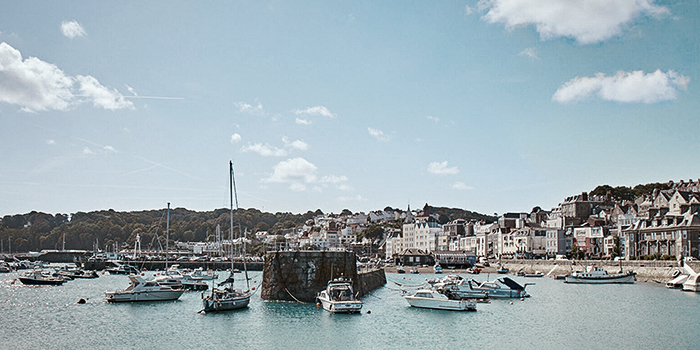 Guernsey has risen 12 places in the latest Global Financial Centres Index, published by London think-tank Z/Yen on published on 23 March. The Index provides evaluations of competitiveness and rankings for the world's major financial centres and serves as a valuable reference for policy and investment decision-makers.
Guernsey is one of just two jurisdictions in Western Europe to rise 10 places or more, reflecting the financial centre's reputation for stability, security and depth of expertise.
New York held on to the top position in the Index. It has been in first place since September 2018. London, Singapore and Hong Kong remained in second, third, and fourth position respectively, with San Francisco close behind.
"Guernsey continues to punch above its weight when compared to it its competitors," said Stephen Hare, Managing Director of Sovereign Trust (Channel Islands) Ltd.
"It has a long history of being a well-regulated, yet agile jurisdiction and we are seeing an increase in enquiries from international high-net-worth individuals and corporates seeking to utilise the services offered in Guernsey. Quite a few are also seeking to move from other financial centres to Guernsey, typically for stability and reputational reasons."
The report reviews five areas of competitiveness: business environment, human capital, infrastructure, financial sector development and reputation. Generally, Western European centres performed well, with the ratings showing a high degree of stability and the average being just 0.18% lower than the last Index. However, Guernsey showed an above average uplift, with an increase of 17 points.
The GFCI questionnaire asks respondents to indicate which factors of competitiveness they consider the most important at this time. Interestingly, the top five factors of competitiveness were: business environment, human capital, infrastructure, taxation and reputation. Guernsey scored highly in all these areas.
Overall, the Index suggests that, while there is considerable variation across centres, confidence in financial centres and the world economy remains high, with a recognition that inflation levels are falling and economic growth generally secure, even with the instability caused by the continuing war in Ukraine.
Stephanie Glover, Head of Strategy & Sustainable Finance at Guernsey Finance, said the results of this Index were encouraging: "It is gratifying to see Guernsey perform so well in this evaluation. Despite the many unprecedented global challenges of recent years, Guernsey has remained a secure and stable jurisdiction for financial services, boasting impressive breadth and depth of expertise across our various financial services sectors."