Invest Cyprus International Investment Awards – attracting direct investment is 'essential'
---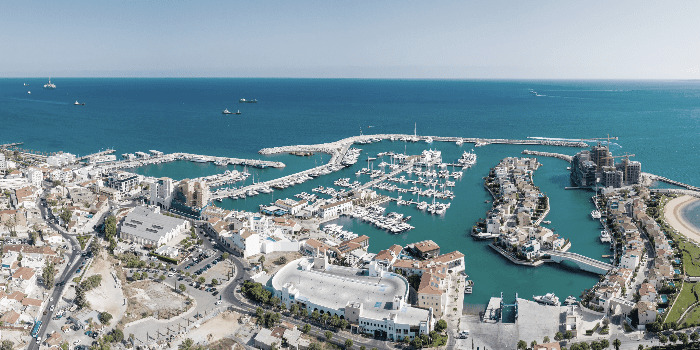 Attracting productive direct investments is of paramount importance, said President Nikos Christodoulides in his address at the 11th Invest Cyprus international awards at the Hilton Nicosia on 4 July, because investors "play a significant role in driving economic growth, fostering innovation, and creating job opportunities".
"The contribution of international investors in supporting the growth of the Cyprus economy and its transition to the new era cannot be overstated," he said. "Your input is not limited to direct financial terms and employment but extends to valuable knowledge transfer, cultural enrichment and active social participation and responsibility."
He said discussions with investors had highlighted issues that require the government's attention, such as challenges in attracting and retaining talent to Cyprus, the lack of foreign schools and affordable residential options, connectivity issues, high electricity prices and unnecessary red tape.
"Our aim is to create a truly attractive business environment that promotes transparency, efficiency, and a level playing field for all," said Christodoulides.
"In our proposed programme a strong economy is pivotal. This will be achieved through our full commitment first of all to fiscal discipline, a strong financial system and the continuous pursuit and implementation of structural reforms.
"Our reform agenda includes a comprehensive tax reform, as well as the implementation of reforms in order to modernise the public service, and the local government as well as the justice system. At the same time, we fully endorse digital and green transition and research and innovation, leveraging European funding programmes."
The President said the previous government's Strategy for Attracting Business and Talent "has had impressive results". Over 1,700 companies have registered under the upgraded Business Facilitation Unit, employing around 17,000 skilled staff from third countries.
This year's award-winning companies were:
Tango – Revolutionising mobile communication with cross-network and cross-platform video calls and chats.
JetBrains – Creates software development tools used by over 15.9 million professionals and 90 Fortune Global Top 100 companies.
DataArt – A global software engineering firm that takes a unique, human-centred approach to problem-solving.
SafeBulkers – An international provider of seaborne transportation services of dry bulk commodities.
Globeducate – One of the world's leading K12 education groups. Founded in 1972 and originally known ad NACE Schools.
Wrike – A leading provider of project management, work management, and collaboration solutions.
MUFG – A leading asset servicing provider specialising in administration and asset solutions for the global investment management industry.
The International Investment Awards are designed to recognise a select number of highly successful companies and individuals for their significant contribution to Cyprus and its economy. Since 2012, a total of 83 awards have been presented.
"In recent years, Cyprus has emerged as a significant player in the start-up ecosystem. Cyprus is an attractive destination for entrepreneurs and investors, especially as remote and hybrid work cultures have grown, and the government is actively promoting entrepreneurship, encouraging a new start-up culture to develop," said George Ayiomamitis, Managing Director of Sovereign Trust (Cyprus).
"At the same time, there has been a steady increase in capital available to start-ups in recent years and the future looks good for the region's ecosystem. In 2021, Cyprus broke records with €85.5 million raised by start-ups. In 2022, it counted over 446 start-ups and scale-ups, with a combined value of €3.7 billion," he added.