From Alastair Leithead, It all began with a treasure map….
---
Guest writer and former BBC correspondent, Alastair Leithead shares his stories living 'off the grid' in Portugal. To read more of Alastair's blogs please follow him here: https://alastairleithead.substack.com/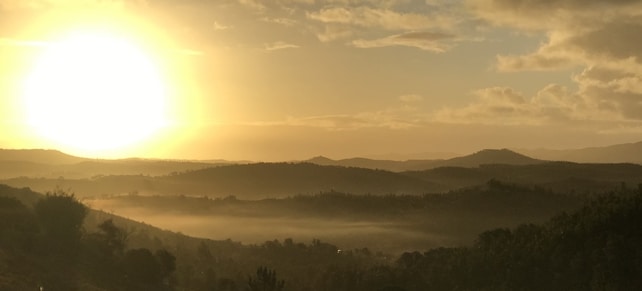 The plan was always just to find a little bit of land with a ruined house – a summer fixer-upper – our piece of Europe as we wandered the globe.
But it didn't quite end up that way.
And so we arrived, mid-pandemic having given up our jobs, living on savings and off the grid in rural Portugal on a steep learning curve and even steeper spending curve.
It wasn't what we had in mind when we first started drawing up the treasure map.
A couple of years earlier we had been planning a summer in Europe from our then home in Kenya: a wedding in France; a family visit to Sweden; and a little Portuguese treasure hunt in between.
We needed some boundaries and decided on the borders of Alentejo, the largest and most rural province in Portugal.
Stretching south from the River Tagus in Lisbon down to the Algarve and from the Atlantic Ocean to Spain, it is where my wife Ana's dad's family come from.
I excitedly started building a Google map around vineyards and the fantastic pousadas: old monasteries and castles converted into grand but affordable hotels.
They became purple bed icons and the vineyards were green cocktail glass emojis.
The deeper the green, the higher up the must-visit list the wine estates were deemed to be.
Ana did the real work: trawling through hundreds of Portuguese real estate sites to see what and where was available and affordable.
I went for a yellow-through-red property excitability scale and added her selections to the treasure map.
That's when the patterns started emerging, and a few weeks later we were in a hire car heading out of Lisbon.
We'd thought somewhere on the coast a little south of Lisbon would be nice, and we dabbled in the expensive Setubal peninsula, checking out "Ruins Palmela" (deep orange).
It was a huge and had wonderful views from the valley up to Palmela Castle pousada but was a ruin which probably needed to be demolished and totally rebuilt.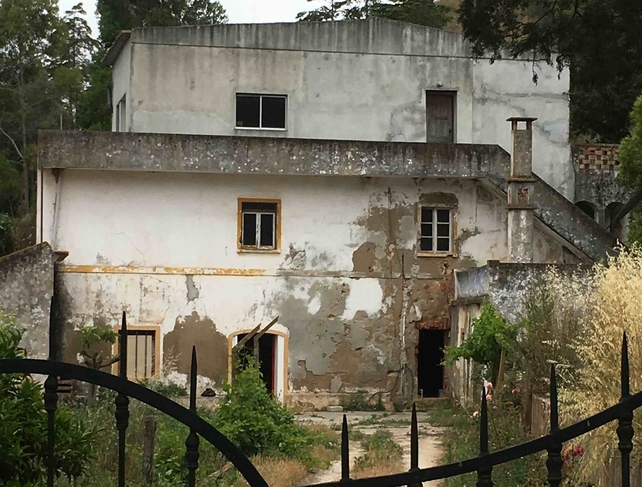 Most places close to Lisbon were well out of our price range, so we headed east towards the Spanish border and the heart of Alentejo wine country.
We stopped in Evora and Estremoz (great pousada), avoided "Farm too far" (light yellow) but checked out "Yellow Mansion" (deep red on the map's excite-o-mometer!).
It was a huge four-bedroomed house with a courtyard and a one bed flat in a cute town just 20 minutes from the World Heritage City of Évora with three shop units with amazing vaulted ceilings – all for under €200,000.
We were thinking wine bar or tasting rooms…but were drawn closer to the sea and so headed south and west back to the coast, and to the next cluster of orange and red-coloured house icons on the Costa Vicentina.
It seemed more affordable, far less touristy than the nearby Algarve, with some of the most stunning beaches and sea cliffs we've ever seen and so we marked an X on the map.
What happened next is a blur of disappointing ruins, followed by the amazing discovery of an off-the-grid German-built house in a seven-hectare valley of cork oaks and pine trees with its own lake…and a view that took our breath away.
There was a house, a guesthouse and a load of solar panels. Water came out of the taps and the lights turned on.
In retrospect we should have asked a few more questions about how it all worked…because when it didn't was when the trouble started and we had to learn all about off-grid living.
It's been tough, but we still love that view.
Portugal has attracted many new residents due to the ease of obtaining a visa to live in Portugal at low cost and, with care, a ten year tax free holiday for new residents. 
Sovereign has developed great expertise in assisting clients to obtain visas and in structuring the clients affairs and assets tax efficiently to take advantage of the not uncomplicated ten year tax holiday. Read more about Residency in Portugal.