Moka Smart City: Smart property, business, living, education and retirement in Mauritius
---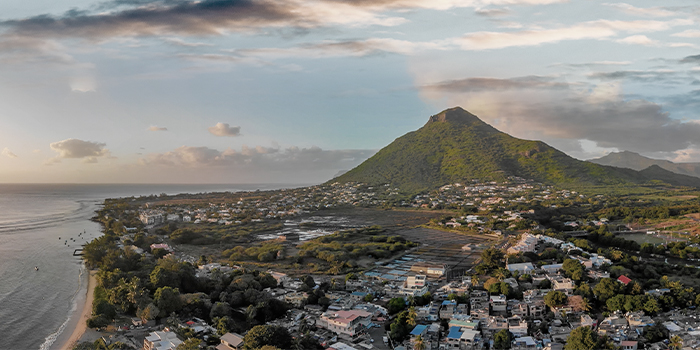 If you're thinking about investing, working or retiring in Mauritius, Moka Smart City offers a wealth of attractive business and property investment opportunities, especially for the South African market, writes Yanick Bax, Business Relation Coordinator at ENL Property Ltd.
What is Moka?
Encompassing over 500ha in total, Moka is being developed under the Smart City Scheme, a programme launched by the Mauritian government in 2015 for setting up new and intelligent urban ecosystems in the form of mixed-use developments integrating office, business, residential and leisure components. The pillars of the Smart City Scheme are innovation, sustainability, efficiency and quality of life.
With a long-term vision, Moka is the most advanced 'smart city' in Mauritius. Its masterplan has now been under implementation for over 15 years and several local and international companies of different sizes and from different business sectors have chosen to locate in one of its business centres: Vivéa Business Park, Bagatelle Office Park and in Moka's Telfair Square central business district.
Is Moka well located?
Moka is becoming the preferred destination for a growing number of businesses due to its strategic location. Situated in the heart of the island of Mauritius, it is just 10 minutes from Ebène and 20 minutes from the capital Port Louis. It it is served by four access roads, including two main motorways, the M1 and the M3.
The region has a population of 26,000 inhabitants and is situated in an economic area that accounts for 40% of the workforce of the island and 70% of its purchasing power. Investing in Moka means investing in qualitative and strategically positioned properties with a broad range of offerings, for all business types, across its different precincts.
Is Moka being developed sustainably?
Moka Smart City has chosen to go through LEED-ND certification process for sustainable developments. The acronym LEED-ND stands for Leadership in Energy and Environmental Design for Neighbourhood Development, a US certification that is engineered to inspire and help create better, more sustainable, well-connected neighbourhoods. It looks beyond the scale of buildings to consider entire communities.
What about its return on investment?
Moka is the leading investment region on the island thanks to its world-class facilities, infrastructure and strategic location. But don't take our word for it, the figures speak for themselves, with an average:
9.5% rental yield on offices
5.1% rental yield on the latest residential development (Les Promenades d'Helvétia)
12% of capital gain per year on the latest residential development (Les Promenades d'Helvétia)
310% of capital gain on residential land over the past 10 years
Is there good Internet connectivity?
All Moka business precincts are equipped with a seamless Internet connection through state-of-the art network hosting infrastructure deployed by Moka Smart City to ensure fast and easy access provided by various Internet service providers using multiple cables.
Which types of business can locate in Moka?
Moka can accommodate every kind of business, from start-ups and small companies to large established companies, and across a range of different sectors – from industrial, offices, medical, educational, culture and leisure, through to showrooms, retail, restaurants and bars.
What type of property is available?
Investors can acquire a commercial plot and construct their own premises, or they can buy or rent existing office space. Moka also offers a unique opportunity to purchase exceptional residential real estate, be it land or off-plan apartments, in a well-planned area that is undergoing continuous development.
Tell me more about office spaces
With office property specialist Oficea, you can seize the opportunity of becoming the owner of an office space in Telfair Square, the central business district of Moka Smart City. 'The Echo' is an office building with offices for sale in VEFA which offers an excellent return on investment. 50% of the offices are still available.
The Echo boasts a prime location in the Telfair central business district right next to the Promenade – a large tree-lined pedestrianised avenue that serves as Moka's green lung – which makes it the perfect place for all businesses and commercial enterprises that want to thrive and grow in the heart of Moka Smart City.
Oficea's five-storey, 5,289m² new development offers a range of modular workspaces for sale. Retail spaces will also be available on the first floor. To make investing easier, The Echo's spaces are being sold off-plan under Vente en l'État Futur d'Achèvement (VEFA) arrangements, allowing buyers to make staged payments as work progresses.
For further information, please follow the links below: