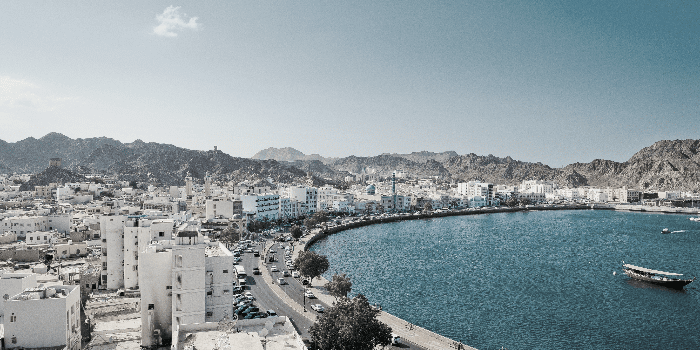 Oman has introduced a new two-year Administrative Partner Visa, which is a type of business visa that is specifically designed to enable eligible foreign entrepreneurs and investors to base themselves in Oman to set up and run a business venture.
A maximum of four shareholders of an Omani entity are eligible to apply for an Administrative Partner Visa, if each shareholder holds at least 25%. The company must also hold an Investor's Licence, which needs to be applied for after Commercial Registration and after a Municipality Licence has been obtained.
Foreign investors interested in doing business in Oman may also need various other licences and permits, depending on the type of investment and the business activities they intend to carry out.
The documents required for a two-year Administrative Partner Visa application include:
Commercial Registration (CR)
Municipality Licence (ML)
Tenancy Agreement
Investor's Licence
Passport Copy and passport size photograph
The steps for an Administrative Partner Visa are as follows:
Company Registration – Register your business as a legal entity in Oman.
Commercial Registration (CR) – obtain a Commercial Registration (CR) from the Ministry of Commerce & Industry.
Select business location and sign Tenancy Agreement.
Apply for Municipality Licence – indicates compliance with local regulations in respect or health, safety and zoning requirements.
Approval from relevant authorities – your business may require approvals from relevant government bodies or professional associations.
Trade Name Approval – Ministry of Commerce & Industry approval for your company's trade name.
Licence Applications – apply for any mandatory licences and permits specific to your business activities, such as a Professional Licence, and the relevant Investor Licence.
Apply for Administrative Partner Visa(s)
Applicants need to ensure that they have met all the requirements, provided documentation, and fulfilled any other obligations related to their business activities. If you plan to hire expatriate staff, you will also need to apply for appropriate employment visas and labour permits.
"The Administrative Partner Visa allows foreign investors to obtain a residence visa in Oman and is linked to the registered entity in Oman. It is designed to encourage investment as a means of obtaining residency." Said Jim Swallow, PRO Partner Group's Commercial Director.
PRO Partner Group offers comprehensive assistance in company registration in Oman. PPG can assist with the entire formation process and further assist with PRO and Vias application support. We can check your eligibility for the Administrative Partner Visa.
Our team of experienced consultants and PROs in Muscat maintains strong connections with government and can streamline the company registration process. After incorporation, we can extend our support with essential corporate services like HR, payroll and accountancy services.