Portugal's Golden Visa programme survives vote in Parliament
---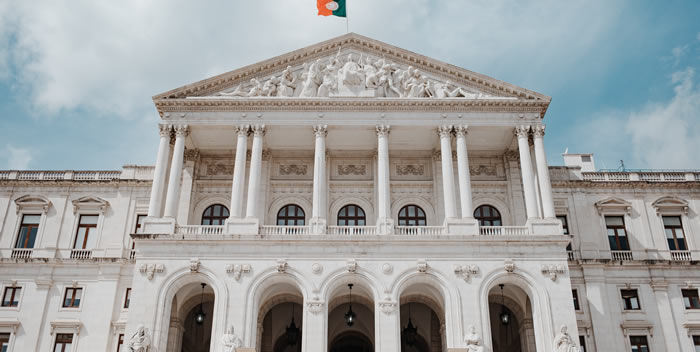 Portugal's parliament voted on 22 November against a proposal to terminate the country's Golden Visa programme, which had been inserted by the Communist Party (CP) into a debate on amendments to the 2023 State Budget. Another proposal to evaluate the programme's impact also failed to get support.
Portuguese prime minister Antonio Costa had announced in early November that the golden visa programme might have fulfilled its purpose and could be scrapped. However, Costa's own Socialist Party, which has an outright majority, voted against the proposal.
"The government explicitly said that this issue would be assessed," said a spokesperson. "And that assessment and analysis, after the (programme's) last alteration, has not been concluded. The Communist's Party proposal was, therefore, out of time in relation to the fine analysis still to be done."
Portugal has issued a total of 11,263 golden visas to main applicants over the last 10 years, but the CP argued that "contrary to the publicised objective of attracting investment and job creation, the data shows that of the more than €6 billion invested to obtain a residence permit, more than 90% went to buy real estate, focused especially in Lisbon, Porto, Cascais, and other coastal areas."
The CP further maintained that the programme had given rise to "almost no productive investment or job creation" and had instead contributed to "real estate speculation and the creation of difficulties in the housing rental market".
"The majority of investor residence programmes are too heavily reliant on real estate and should instead aim to create employment and economic development within the local community as a whole," said Ceri Pratley, Sovereign's Head of Residency & Citizenship Services and a member of the Investment Migration Council (IMC). "We believe that the Portuguese government could simply amend the current programme to achieve this."
"Having said this, it should be noted that there are already eight investment options available within the Portugal's Golden Visa programme, and these include starting a business that creates 10 local jobs or investing in an existing company that employs five people or more. But obviously the real estate route has been much more straightforward."
There are multiple routes to obtain residency in Portugal, but the Golden Visa is one of only two residency programmes with no significant minimum annual stay requirement. Investors are required to be physically present in Portugal for an average of only seven days per year, and provided they meet additional qualifying requirements, can apply for citizenship after five years of residency status.
The D7 and Digital Nomad visas do not require a capital investment, but both options have significant stay requirements. The D7 visa is for people, often retirees, who are in receipt of passive income from abroad and who want to relocate to Portugal permanently, while the new Digital Nomad visa is only suitable for investors earning an active income from sources outside of Portugal.
In March, the European Commission recommended that Member States should immediately repeal any existing investor citizenship schemes and ensure that strong checks were put in place to address the risks posed by investor residence schemes.
"The Commission is not looking to ban residency programmes but rather to regulate them," said Pratley. "On the face of it, this is something that we would support."