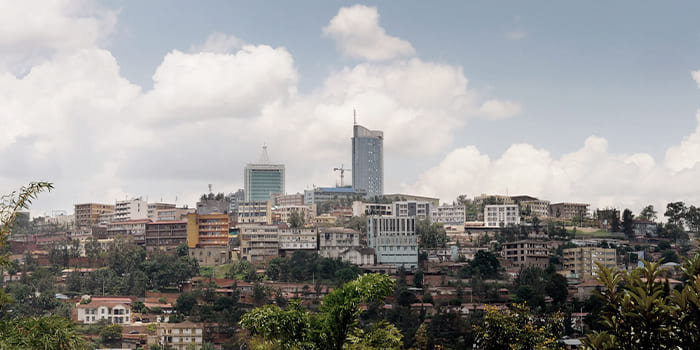 Rwanda is set to host the headquarters of United Nations Development Programme's (UNDP) new innovation financing facility, the 'timbuktoo' parent fund, as part of the organisation's initiative to spark Africa's start-up revolution.
Timbuktoo aims to invest USD1 billion in incentive and commercial capital over the next years to create an innovation network within eight pan-African hubs spread across the continent. The initial investments are intended to address a gap in early-stage risk capital. The initiative aims to support over 1,000 startups and to grow startups with global potential.
Each timbuktoo hub will have a 'venture builder' working across ecosystem players to support and grow start-ups from around Africa. The parent fund will establish a subsidiary venture fund in each hub, which will also attract a majority of private co-investors.
Each hub will be specialised in a single industry vertical, from fintech to creatives, logistics and agritech – aiming to become a global centre for innovation excellence. It will be managed by a private hub manager with deep domain expertise and fund management experience and will work closely with corporates, talent centres, universities and ecosystem actors.
Assistant Secretary-General and Director of UNDP-Africa Ahunna Eziakonwa said: "As UNDP, we have a realisation that the development landscape has become so complex, so challenging, so uncertain that no one entity can solve all the solutions. We need to put together our collective minds, resources and assets to solve Africa's and the world's problems."
Rwanda's Minister of ICT & Innovation Paula Ingabire welcomed the UNDP's move to establish the parent fund headquarters in Rwanda, which was placing innovation, technology and youth entrepreneurship at the core of its development process.
Rwanda is well established as an African tech hub that continues to attract regional and international investors. As part of its Vision 2020 initiative, the government is currently overseeing the development of Kigali Innovation City, a smart city project that is designed to accommodate world-class universities, research and development centres, technology companies and innovative start-ups.
Kigali Innovation City is a significant cornerstone of Rwanda's foundation as an international technology and innovation hub and will contribute to domestic economic growth through progressive tax policies and local content requirements, among other benefits. Significant investments in ICT infrastructure are already transforming the way that Rwandans do business and are contributing to improved productivity in the economy.
Many decisions for market entry in Africa are made on the basis of market size, which means that Rwanda, with only 12 million inhabitants and a relatively small land size, is often overlooked as a profitable and viable option. But Rwanda is among the top three nations in Africa, after Mauritius and South Africa, for ease of doing business and it has an ambitious development agenda. It has also established a fully serviced economic trade zone for foreign investors.
The pace is felt across all industry. Demand in certain sectors far outweighs local supply and that has prompted government to actively seek foreign investors to fill the gap. Great opportunities and huge demand exist in real estate, construction, energy, commercial agriculture and food processing, packaging, light-weight manufacturing, ICT, telecommunications and business services.