Saudi Arabia launches 'visiting investor' e-visa to simplify entry process
---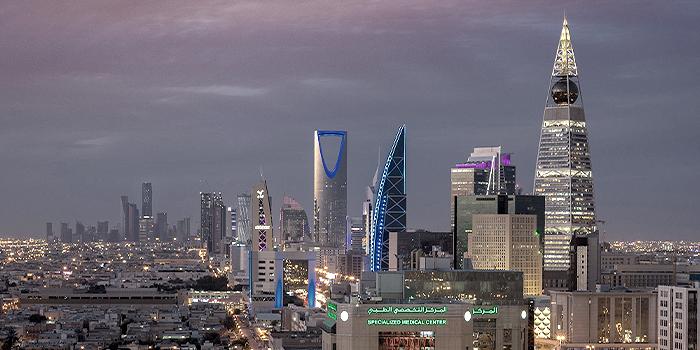 The Ministry of Investment announced, on 7 June, the launch of new 'visiting investor' e-visa aimed at simplifying the entry process for investors seeking to explore business opportunities in the Kingdom. This service is aligned with Saudi Arabia's Vision 2030 objectives, which seek to position the Kingdom as a leading global investment hub.
Launched in collaboration with the Ministry of Foreign Affairs, the permit is an electronic visa that can be obtained via the unified national platform for visas. The process has been streamlined to assist potential investors. Application will be processed swiftly, and the visa will be issued electronically.
"In its initial phase, the 'visiting investor' e-visa will only be accessible to investors from certain – as yet unnamed – countries," said Nazar Musa, Sovereign PRO Partner Group CEO in Saudi Arabia. "The government said it intends to expand the availability of the service to citizens of other countries in future phases."
The Ministry of Foreign Affairs has also announced it is expanding its instant tourist e-visa scheme to include holders of visas to the UK, the US and Schengen zone countries, as well as permanent residents of the UK, US and any European Union member states.
The e-visa, which was introduced last September for residents of Gulf Cooperation Council (GCC) states, is a one-year, multiple-entry visa, allowing tourists to spend up to 90 days in the country. It permits visitors to take part in tourism-related activities such as events, family visits and leisure but excludes other activities such as studying.
Holders of visas to the UK, US or Schengen zone countries should have visited the state of visa issue before applying for a Saudi Arabian visa. First-degree relatives of visa holders will also be granted entry to Saudi Arabia and will be issued with a visa on arrival.
Last year Saudi Arabia announced the provision of tourist visas on arrival to these same categories, as part of its drive to reach 100 million tourism visits annually by 2030. It has committed USD550 billion to tourist destinations.
Since opening to tourism in 2019, Saudi has become one of the fastest-growing tourism markets globally. It reported 93.5 million visits in 2022, a 121% increase from pre-pandemic international tourism levels. The tourism sector now contributes to 4.45% to the country's gross domestic product and is targeted to generate 10%.
Earlier this year, Saudi also announced the launch of a new 'Stopover Visa', allowing visitors to stay in the country for up to 96 hours. This free visa is available to passengers travelling on Saudia and flynas and is open to more countries than the tourism e-visa.