Singapore soft launches by digital wholesale bank licences
---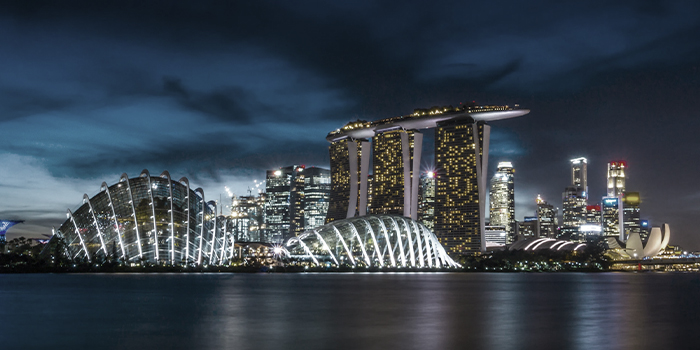 The Greenland consortium and Ant Group both soft-launched their new digital wholesale banks in Singapore on 3 and 6 June respectively. Each was awarded a digital wholesale bank licence in December 2020
Green Link Digital Bank (GLDB), a consortium formed by Greenland Financial and Linklogis Hong Kong, is targeting commercial banking for micro-small-medium enterprises (MSMEs) with supply-chain financing and technology services. Its services include business term loans without collateral and a digital token.
Greenland Financial Holdings is a subsidiary of Chinese real estate developer Greenland Group, one of the largest state-owned enterprises in Shanghai. Linklogis specialises in providing technology for supply chain finance using artificial intelligence (AI) and blockchain. Founded in 2016 with backing from Tencent, Linklogis raised US$1.02 billion in its 2021 Hong Kong initial public offering.
A GLDB representative said onboarding of customers would be effected in stages, with customers gaining access online via the bank's website, while the digital token would be available via GLDB's app.
GLDB vice chairman Song Qun said: "We will continue to explore the application of advanced technologies such as AI, blockchain, cloud computing and big data (ABCD) in supply chain finance, the incorporation of environmental, social, and governance (ESG) factors into our product development and growth strategies, and create a digital banking industry benchmark, contribute to the Singapore market, and realise sustainable growth."
Ant Group, the Chinese Fintech giant, has established ANEXT Bank to focus on serving regional small and medium-sized enterprises (SMEs) – especially those with cross-border operations. As part of the soft launch, the digital bank provided a preview of the ANEXT Business Account, a dual-currency deposit account with features such as remote onboarding and daily interest. It also comes with three-factor authentication for security.
MSMEs can register their interest for an ANEXT Business Account and share feedback on what they hope to see in financial services via the website anext.com.sg. The account will be made available to SMEs from Q3 this year.
ANEXT has also signed a two-year memorandum of understanding (MOU) with Proxtera, the joint initiative launched by the Monetary Authority of Singapore (MAS) and Infocomm Media Development Authority (IMDA) in December 2020 as part of the commercialisation of the Singapore government's 'Business sans Borders' project.
The Proxtera hub connects business-to-business marketplaces, service providers and trade associations digitally to facilitate trade for SMEs. Under the MOU, ANEXT and Proxtera will jointly create and establish an open framework for participating financial institutions in providing SMEs with financing and risk mitigation support in global trades.
ANEXT will also be the first digital wholesale bank in Singapore to provide financing solutions to the buyers and sellers on Proxtera's network. Proxtera CEO Saurav Bhattacharyya said that his platform's mission was "closely aligned" with ANEXT's focus on SMEs with cross-border operations.
MAS chief Fintech officer Sopnendu Mohanty said: "We expect every bank to demonstrate high integrity, strong sense of consumer protection, strong focus on AML, KYC, sanction checks – these are non-negotiable expectations from MAS."
MAS awarded four digital banking licences in December 2020. A consortium comprising Grab and Singtel, and an entity wholly owned by Sea, were awarded digital full bank (DFB) licences, while the Greenland consortium and Ant Group were awarded wholesale bank licences.
In Singapore, digital full banks are allowed to take deposits from retail customers, while digital wholesale banks can cater to the monetary needs of SMEs. MAS had originally expected operations of the digital banks to start early this year. The Grab-Singtel consortium, called GXS Bank, is targeting a launch in the second half of this year.