The second edition of The Norval Sovereign African Art Prize reached its conclusion on 19 March with the end of the Finalists' Exhibition at Norval Foundation in Cape Town, featuring the 30 shortlisted artworks.
This annual award celebrates the practises of leading contemporary artists from Africa and its diaspora and serves to increase their exposure to an international audience. Over 300 entries, nominated by independent arts professionals in their respective regions, were received from 15 countries from across the continent.
The 30 finalists were then selected for the shortlist by a panel of five leading art specialists comprising: Bonolo Kavula, artist and Grand Prize Winner of The Norval Sovereign African Art Prize 2022; David Elliott, writer, curator and museum director; Janine Gaëlle Dieudji, independent exhibition producer; Marie-Ann Yemsi, exhibition curator and contemporary art consultant; and Tim Marlow, chief executive and director of the Design Museum, London.
The judges then travelled to South Africa to select this year's Grand Prize Winner from the shortlist. On 25 January, Famakan Magassa (b. 1997, Mali) was announced as the Grand Prize Winner for his work La Ballade Noctambule, receiving R500 000 and a future solo exhibition at the Norval Foundation. Upon learning of his success, Famakan said: "It's an honour and source of pride for me and for the Malian people."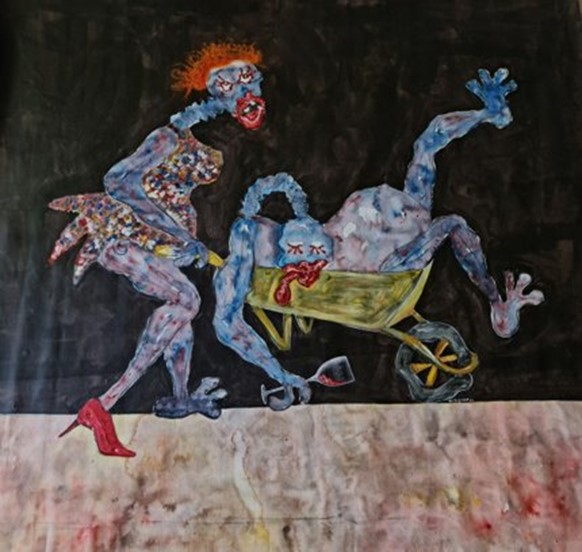 The remaining 29 works were then entered into an online charity auction, hosted by auctioneer Sotheby's, which attracted more than 1,200 bids worldwide and raised USD193,900. The proceeds were split equally between the artists and The Norval Foundation Learning Centre, which will use the funds to further its work in using art to stimulate the development of the critical thinking and interpretation skills in learners, empowering them to problem solve and navigate through life.
The Finalists' Exhibition was viewed by over 5,600 visitors who were invited to vote, in-person and online, for their favourite artwork. A total of 4,855 votes were received over the course of the exhibition and the most popular artwork and recipient of the Public Vote Prize was XALÉ TEY – Enfants d'aujourd'hui by Alioune Diagne (b. 1985, Senegal).
Alioune, which received R25,000, said: "I am honoured to have won the NSAAP's Public Vote Prize because for me the greatest recognition is the one given by the visitors, by those who discover and contemplate my work."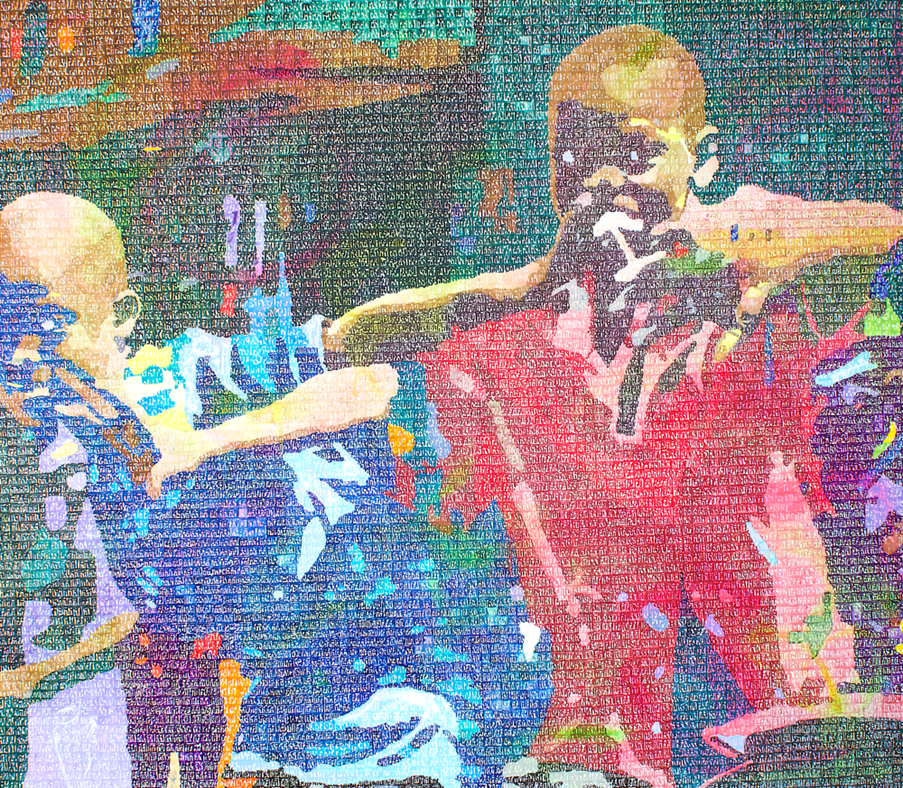 A truly collaborative project, the Sovereign Art Foundation and Norval Foundation bring together their expertise in art prizes and the production of top-class exhibitions respectively. With additional support from Sotheby's and The Africa Centre (London), the 2023 competition was a huge success, building on the solid foundation established in last year's inaugural art prize and paving the way for impressive future editions.